William Wallace McDonald
Born: 1832 In at sea
Died: August 24, 1864

Sex: Male
William Wallace McDonald (a/k/a MacDonald) was born at sea in 1832 and lived in Fort Edward, New York. He was enlisted on May 10, 1861 in Fort Edward in Company B of the 22nd New York Infantry Regiment, for a two-year period. He mustered in as a Private on June 6, 1861.
Private McDonald supposedly saw action in Fredericksburg, Sulphur Springs, Bull Run and Antietam. He was mustered out with his Company on June 19, 1863 in Albany, New York. He died on August 24, 1864.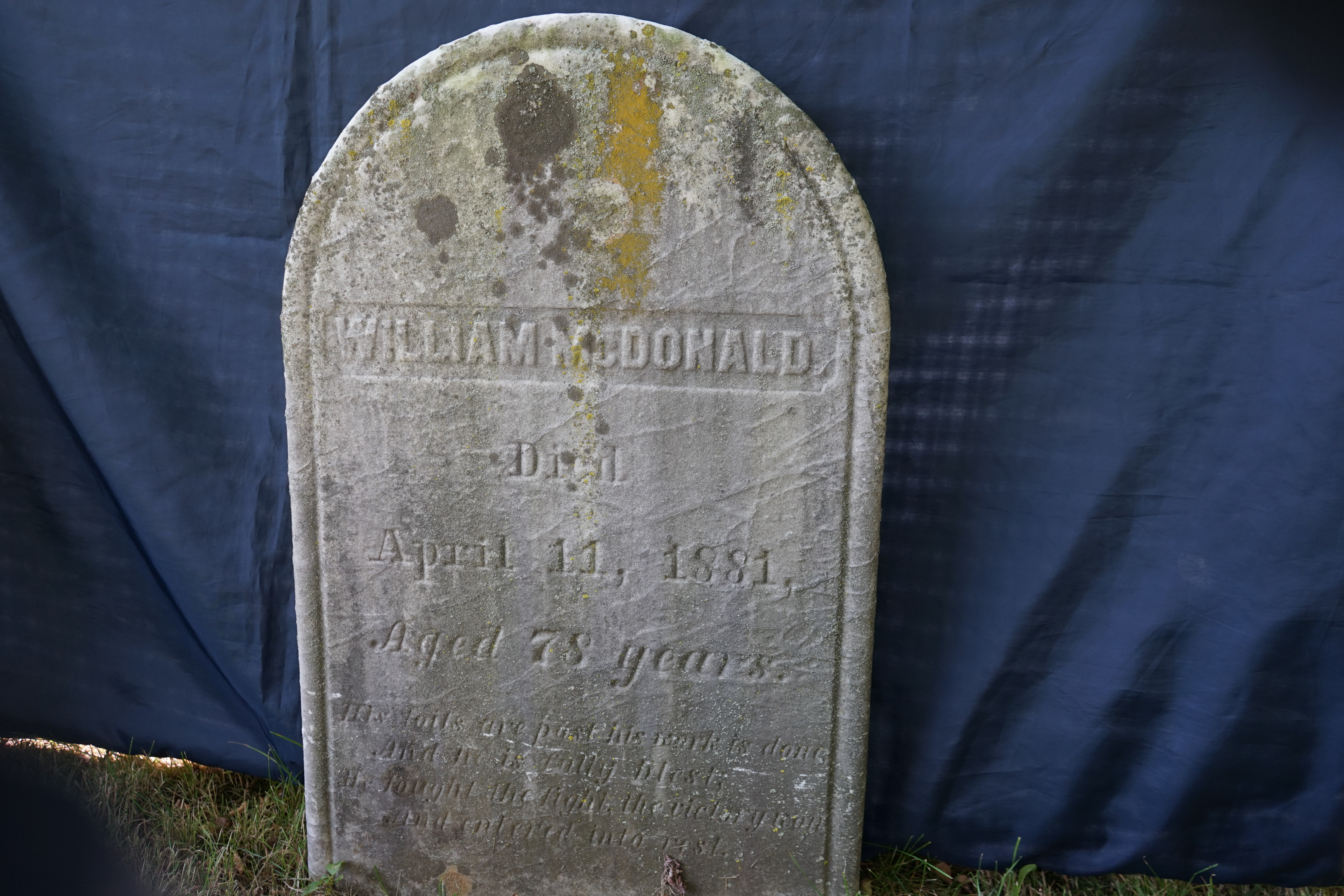 WPA Location #8620. He is not on the North Castle Town Clerk's roster nor the 1860 census (because he was serving). New York State Division of Military and Naval Affairs, Unit History Project, 22nd Infantry, page #71 (as "McDonald").