William Mather
Born: February 2, 1838 In Brooklyn, NY
Died: 1899 In Armonk, NY

Sex: Male Eyes: Blue Height: 5'4
William Mather (a/k/a Mathers and Matthews) was born on February 2, 1838 in Brooklyn, New York to parents William and Jane Craig Mather. Prior to enlisting, he was a shoemaker and married to Ann (maiden name unknown). He enlisted on May 22,1861 in Sing Sing, New York in Company F of the 17th New York Infantry Regiment, for a three-year period. [This Regiment was also known as "The Westchester Chasseurs".] He mustered in as a Private on May 22, 1861. He was promoted to Corporal on May 1, 1863. He mustered out with his Company on June 2, 1863 In New York City. On June 3, 1863, he reenlisted in Company C of the 5th Regiment New York Artillery. He mustered out of this unit on February 15, 1864.
He supposedly fought at the Siege of Yorktown, Seven Days Battle, Antietam, Fredericksburg, Chancellorsville and Second Bull Run. He lived in Armonk, New York and was a member of the Grand Army of the Republic Post #169.
He died in 1899 (exact date unknown) in Armonk, NY.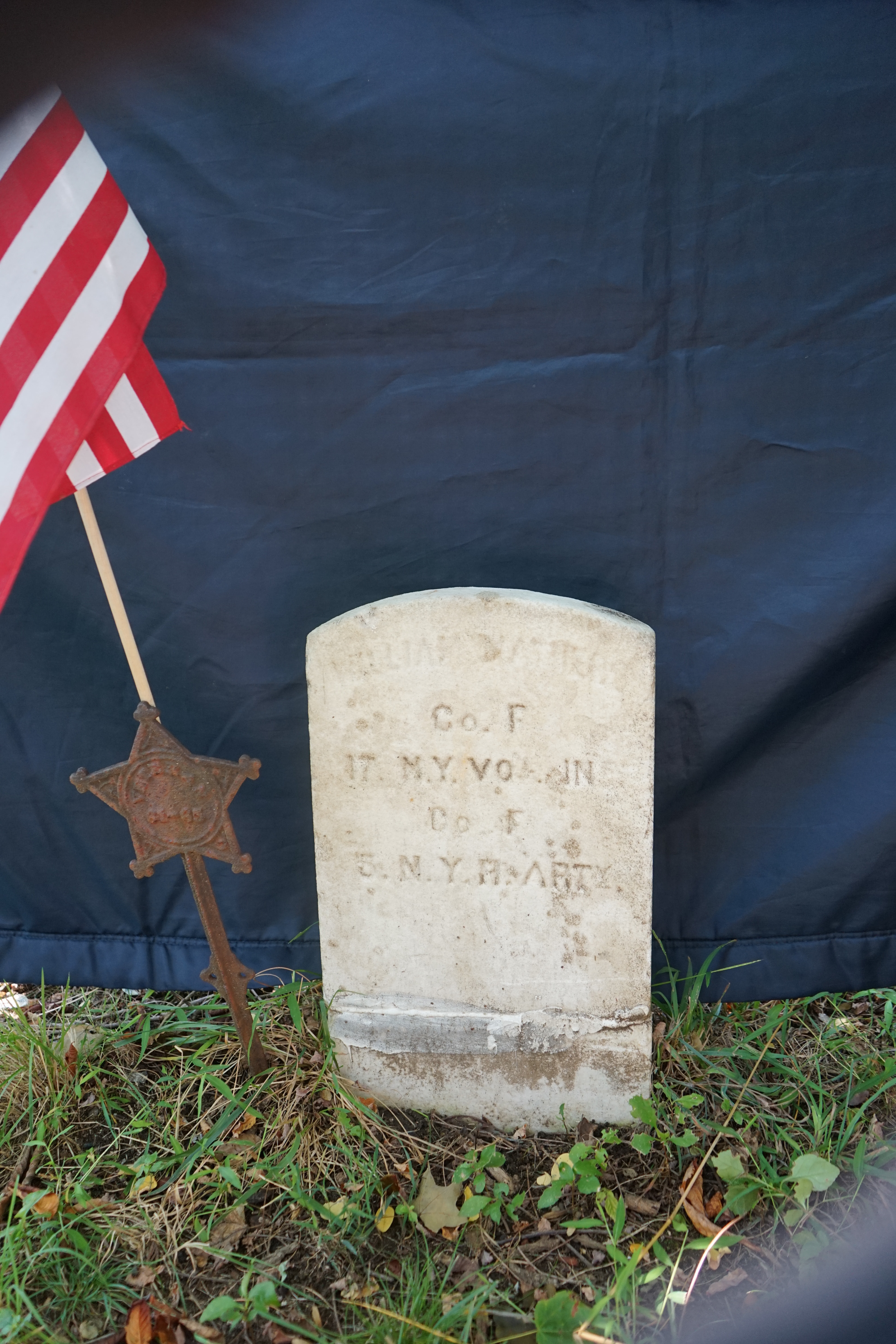 WPA Location #8410. New York State Division of Military and Naval Affairs, Unit History Project, 17th Infantry, page #82. His name is often found as Mathers in army records, even though his gravestone reads Mather. He is on page 9 of the North Castle Town Clerk's roster and also on the Bedford roster. NARA, National Archives assigned him M 551/roll 89 for his service in 17th Infantry. He is in the 1884 North Castle census. He is listed in the 1890 Veterans' Census but is not in the 1900 or subsequent censuses.