Fred Eugene Stadelman
Born: May 25, 1926
Died: November 6, 1993 In Roswell, GA

Sex: Male
Fred Eugene Stadelman was born on May 25, 1926 (place unknown). He enlisted in the Marine Corp. on January 18, 1943; in October 1943 he mustered into the Aircraft Engineering Squadron #44 at U.S. Marine Corp Air Station at Cherry Point, North Carolina, as a Private First Class. He was discharged on December 6, 1945.
He died on November 6, 1993 in Roswell, Fulton County, Georgia.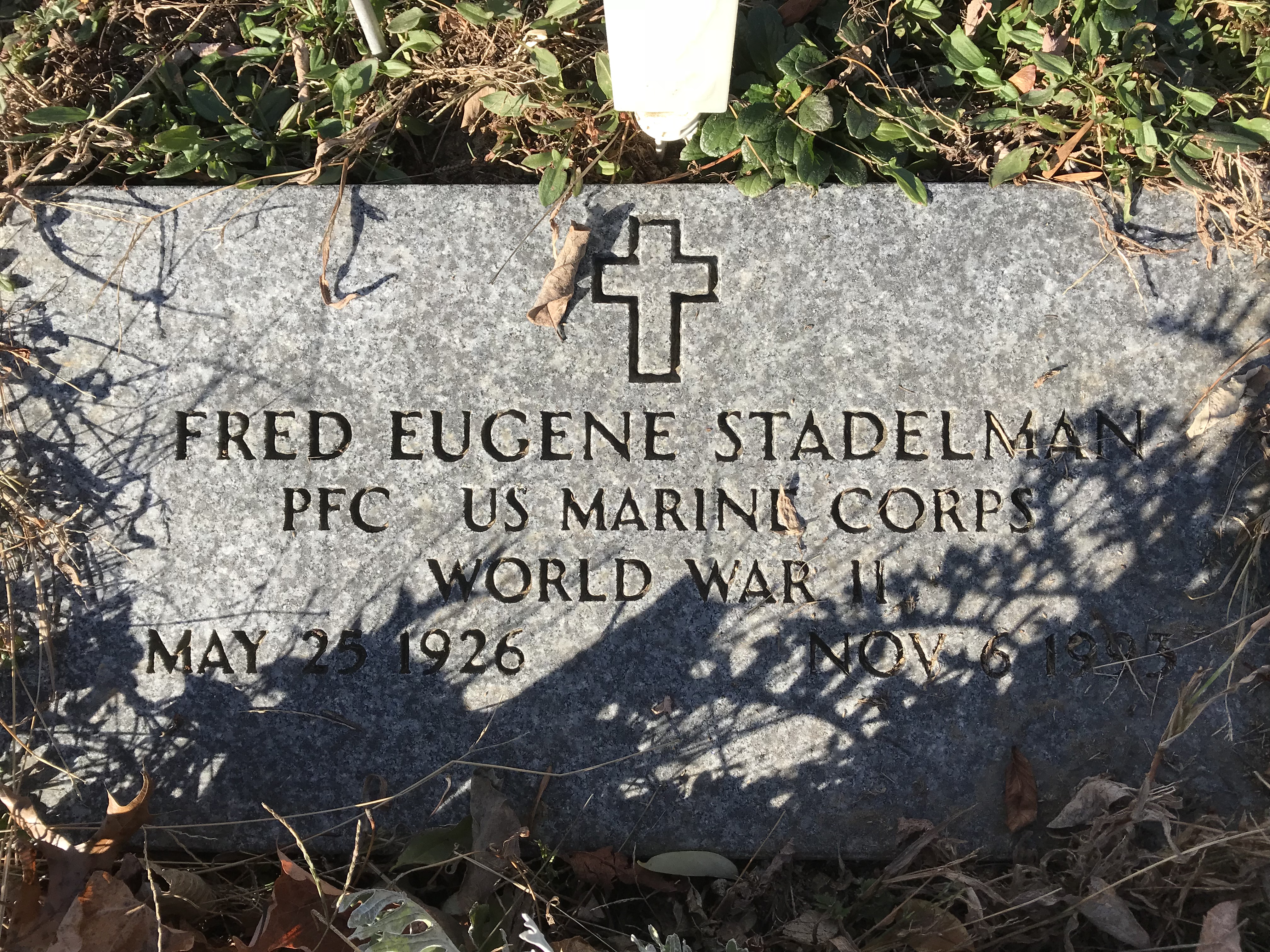 U.S. Marine Corps Muster Rolls, 1798-1958, page #370. U.S. Department of Veterans Affairs BIRLS Death File, 1850-2010.