Gilbert Friedrich Settgast
Born: September 3, 1915 In Jefferson, Geary County, KS
Died: January 9, 1986 In Armonk, NY

Sex: Male Height: 5' 7"
Gilbert Friedrich Heinrich Settgast was born on September 3, 1915 in Jefferson, Greary County, Kansas to parents Richard Herman and Flora Christine Benkula Settgast. Prior to enlisting, he was a waiter and single living in Westchester County, NY. He enlisted in the U.S. Army on January 9, 1942 at Camp Upton in Yaphank, Long Island, NY as a Private. He was discharged on November 7, 1945 as a Tech 3/Staff Sergeant. No further information is available on his service.
Sergeant Settgast was married on August 10, 1942 in Cumberland, North Carolina to Dorothy Lucilla Lawrence and had two sons (Richard and Kurt). He died on January 9, 1986 in Armonk, NY.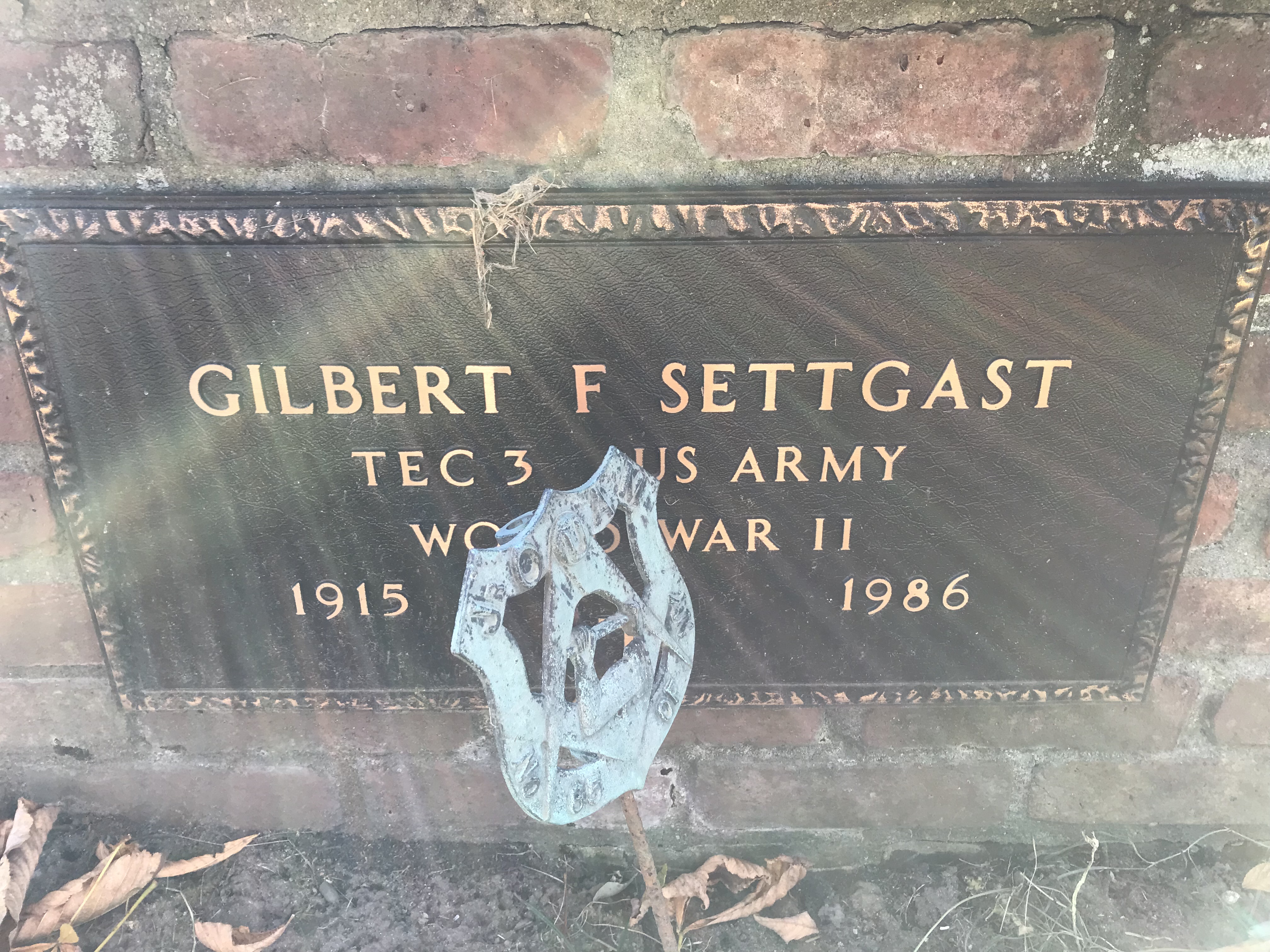 Army Serial # 32192608. U.S. World War II Army Enlistment Records, 1938-1946. U.S. Social Security Death Index, 1935-2014.