John Tucker
Born: November 12, 1839 In North Castle, NY
Died: April 30, 1879

Sex: Male
John Tucker was born in North Castle, New York on November 12, 1839 to parents Joseph and Frances Farrington Tucker. Prior to enlisting, he was a farmer and newly married. He enlisted in Sing Sing, New York on May 20, 1862 in Company "I" of the 95th New York Infantry Regiment, for a three-year period. He mustered in as a Private the same day. Private Tucker was transferred to Company K on February 1, 1864 and later re-transferred back to Company "I" on April 15, 1864. He was mustered out on January 30, 1865 (place unknown).
He supposedly fought in the battles of Second Bull Run in Virginia, Antietam in Maryland and Gettysburg in Pennsylvania. His wife received welfare money from the Town of North Castle several times during his service. He lived in Kensico (in Tuckertown). He was a member of the Grand Army of the Republic Post #169. In the 1870 census, Private Tucker was a farm hand, was married and had four children.
According to his gravestone papers, he died on April 30, 1879.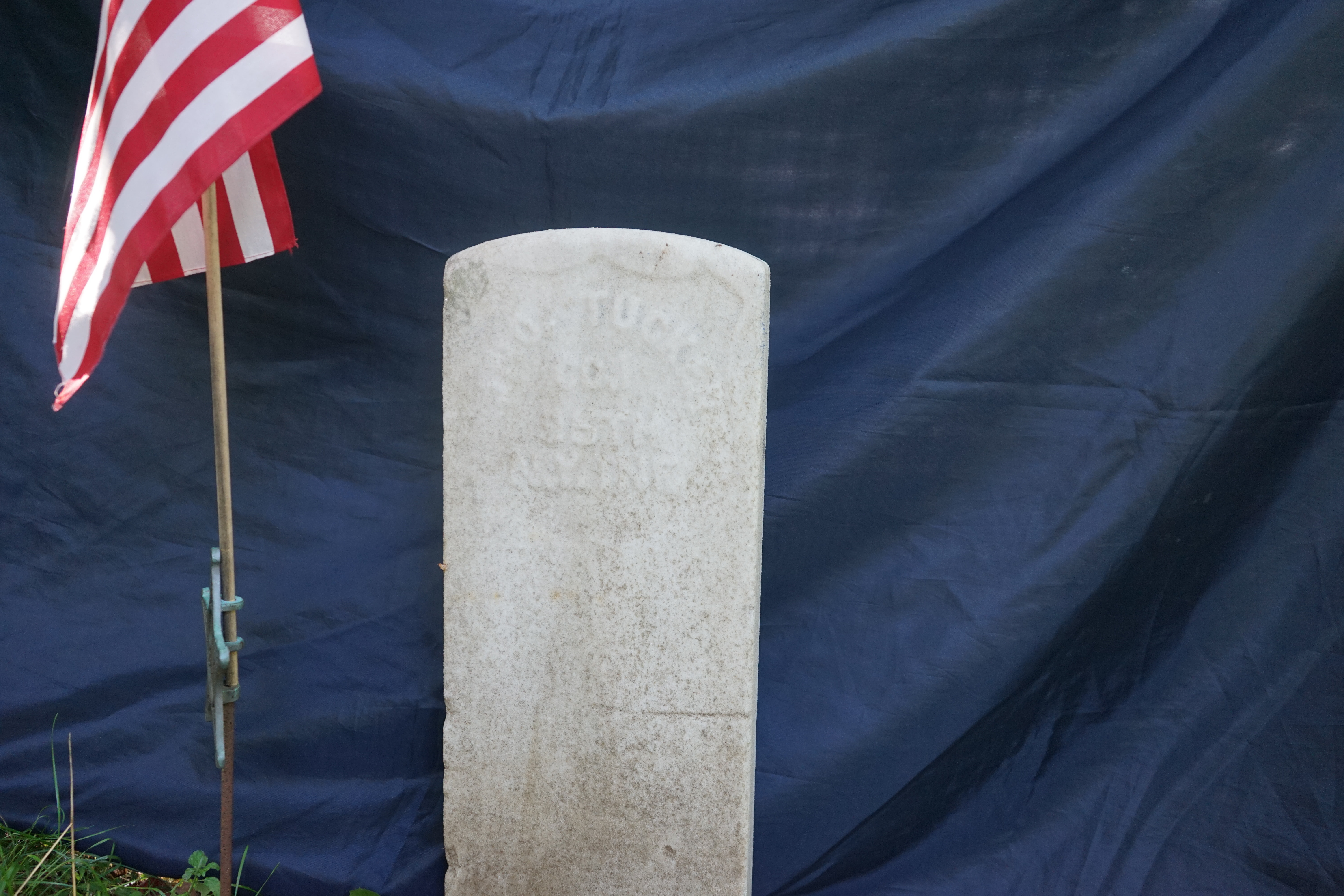 WPA Location #8605. He is on page 5 of the North Castle Town clerk's roster and is on 551/roll 142 in NARA, National Archives. New York State Division of Military and Naval Affairs, Unit History Project, 95th Infantry, page #217.