John Buckley
Born: 1842
Died: June 15, 1891 In North Castle, NY

Sex: Male
John Buckley was born in 1842, most likely in Ireland. He enlisted on June 14, 1861 in Yonkers, New York in Company F of the 40th New York Infantry Regiment, for a three-year period. He mustered in as a Private the same day. He was transferred to Company G on April 30, 1864 and mustered out of the service on June 27, 1864, when he was listed as sick in the Fairfax Seminary army hospital in Alexandria, Virginia.
He supposedly fought in battles at Second Bull Run, Cross Keys and Spotsylvania (all in Virginia) as well as at Gettysburg, Pennsylvania. In the 1870 census, Private Buckley is a shoemaker in North Castle, New York, with his wife Ardella and two children. In the 1880 census, he is working in a shoe shop and living in Lewisboro, New York, with his wife and four children. There is no record of a government pension.
He died on June 15, 1891 in North Castle.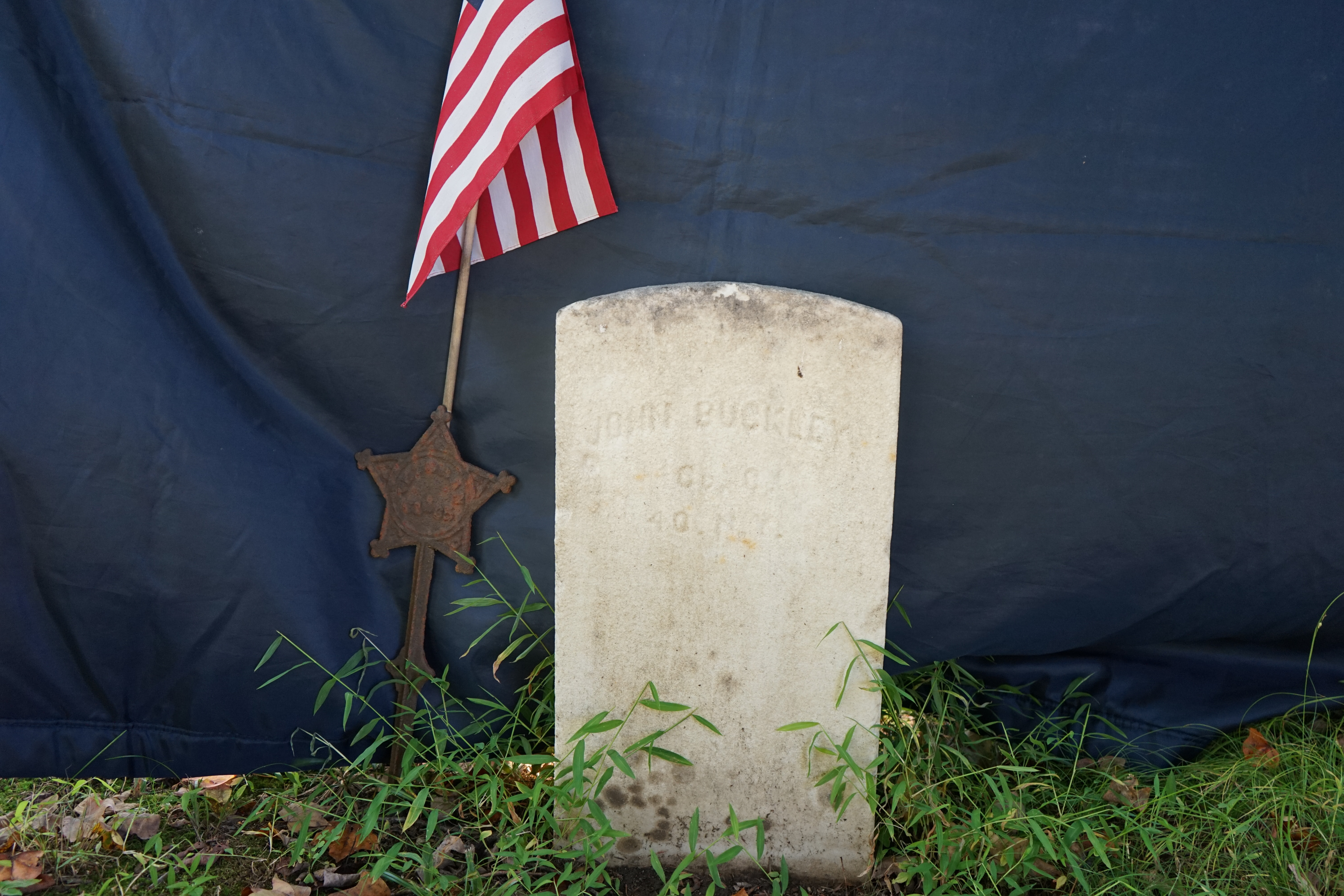 His government stone is 8603 on WPA locations and has a Grand Army of the Republic marker. He was not in the 1890 Veterans census. New York State Division of Military and Naval Affairs, Unit History Project, 40th Infantry, page #37.