James Briscoe Stilson
Born: June 8, 1829 In Fairfield, CT
Died: February 27, 1863 In Baltimore, MD

Sex: Male Eyes: brown Height: 5'6"
James Briscoe Stilson was born on June 8, 1829 in Fairfieid, Connecticut to parents David and Deborah Merritl Stilson, and brother of Alfred (a/k/a Alonzo) Stilson. Prior to enlisting, he was a shoemaker and married. He enlisted on July 31, 1862 in West Farms (Bronx), New York in Company C of the 5th New York Artillery Regiment, for a three-year period. He received a $100 enlistment bonus. He mustered in as a Private on August 6, 1862.
Private Stilson was cited for his distinguished service. His WPA file card erroneously credits him with participating in battles in Virginia that occurred months after his death. He died of "disease" in the post hospital at Fort McHenry, Baltimore, Maryland on February 27, 1863.
He left his wife Sarah (Green), 23, and a four-year old daughter, Fanny. His wife received a widow's pension on March 24, 1864 and a minor's pension for the daughter on August 24, 1877.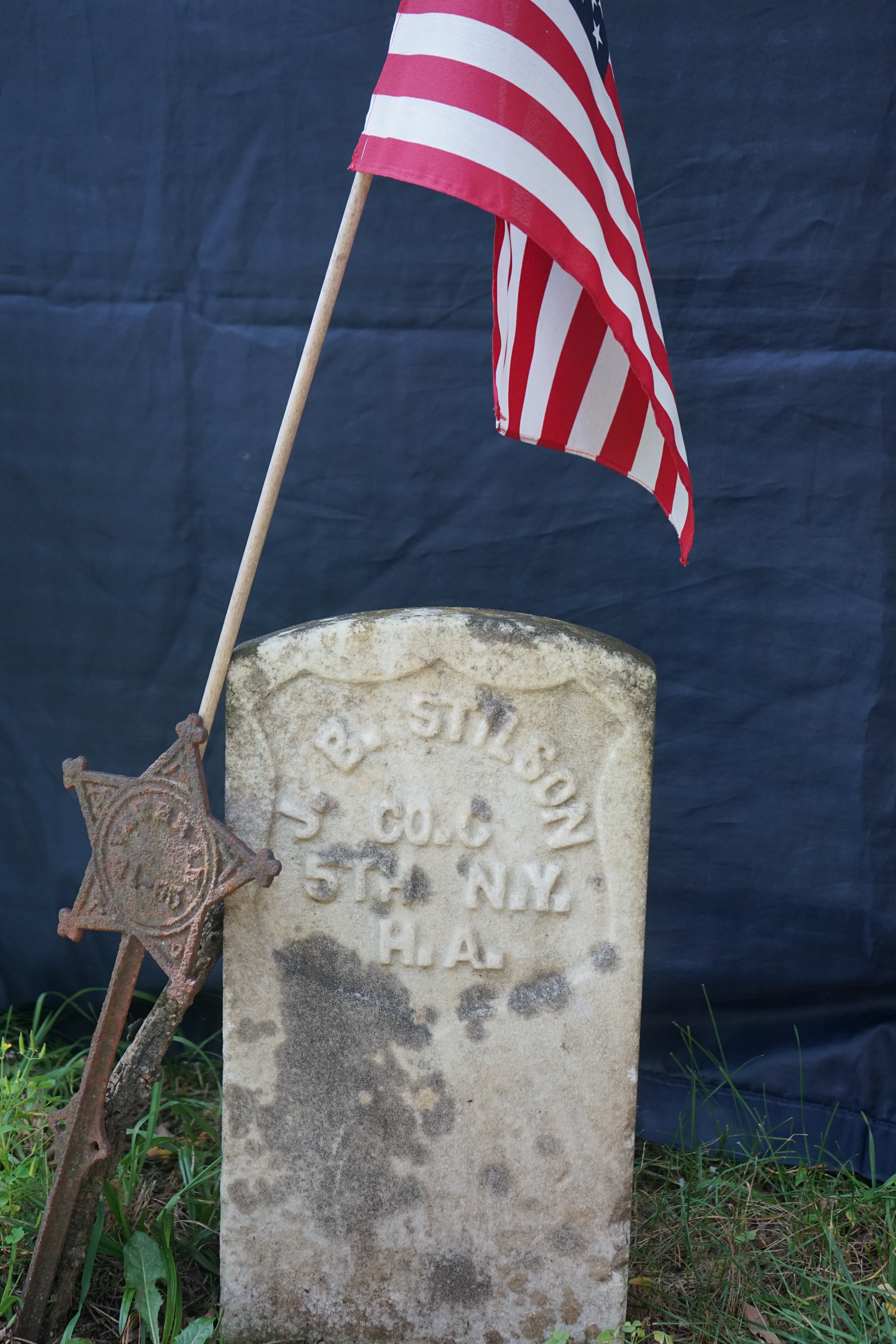 He received a government stone on November 18, 1879, has a Grand Army of the Republic marker, and is 8618 on the W.P.A. location in St Stephen's cemetery, near his brother and his parents. New York State Division of Military and Naval Affairs, Unit History Project, 5th Artillery, page #593.