Douglas Roy Holloway, Sr.
Born: June 1, 1922 In North Molton, England
Died: April 15. 2010 In Reading, PA

Sex: Male Eyes: Blue Height: 5' 9"
Douglas R. Holloway was born on June 1, 1922 in North Molton, Devon County, England to Harry and Mary Bentley Holloway. He arrived in the U.S. on June 29, 1932 in New York City on the US Olympic. When he registered for the draft on June 30, 1942 (at age 20), he lived in Wilton, Connecticut. Prior to enlisting, he was a farm hand working for Thomas Goteley and was single.
He enlisted on December 4, 1942 in Hartford, Connecticut in the U.S. Army. He became an American citizen on February 8, 1943 when he was a Private in Company C of the 31st Infantry Training Battalion, 9th Regiment. He was discharged on November 9, 1945 as a Corporal. No other information available on his service.
He was married to Deborah Lawson Holloway and two children, Linnea and Douglas Jr.
He died on April 15, 2010 in Reading, Pennsylvania.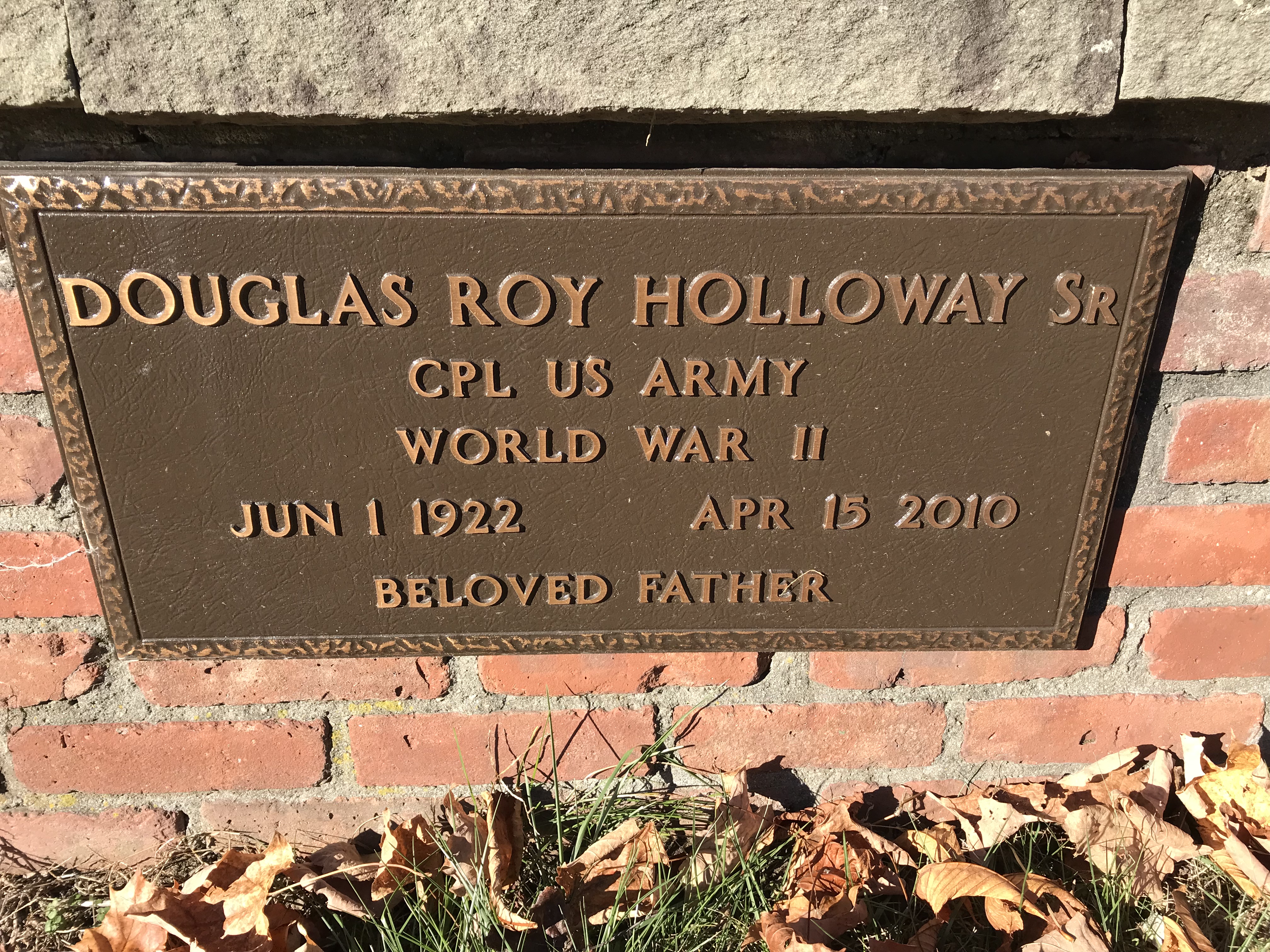 World War II Draft Registration Card, Order #12074, WWII Enlistment Records, Army Serial #31272550. South Carolina Naturalization Records, 1868-1991, page #756.