Harvey Ferris
Born: 1818
Died: 1882

Sex: Male Eyes: Grey Height: 5'7"
Harvey Ferris was born in 1818 to parents John and Susan Parker Ferris. He enlisted in North Castle, New York on December 30, 1863 in Company E of the 5th New York Artillery Regiment, for a three-year period. He mustered in as a Private the same day.
He supposedly fought in the baItles of the Wilderness and Cedar Creek; however, he was discharged for disability on May 1, 1864 at Fort Marshall, Baltimore - before both of these battles. He and his wife, Phebe, had five children. In the 1880 Census, he lived in Goldens Bridge, New York. He died around 1882.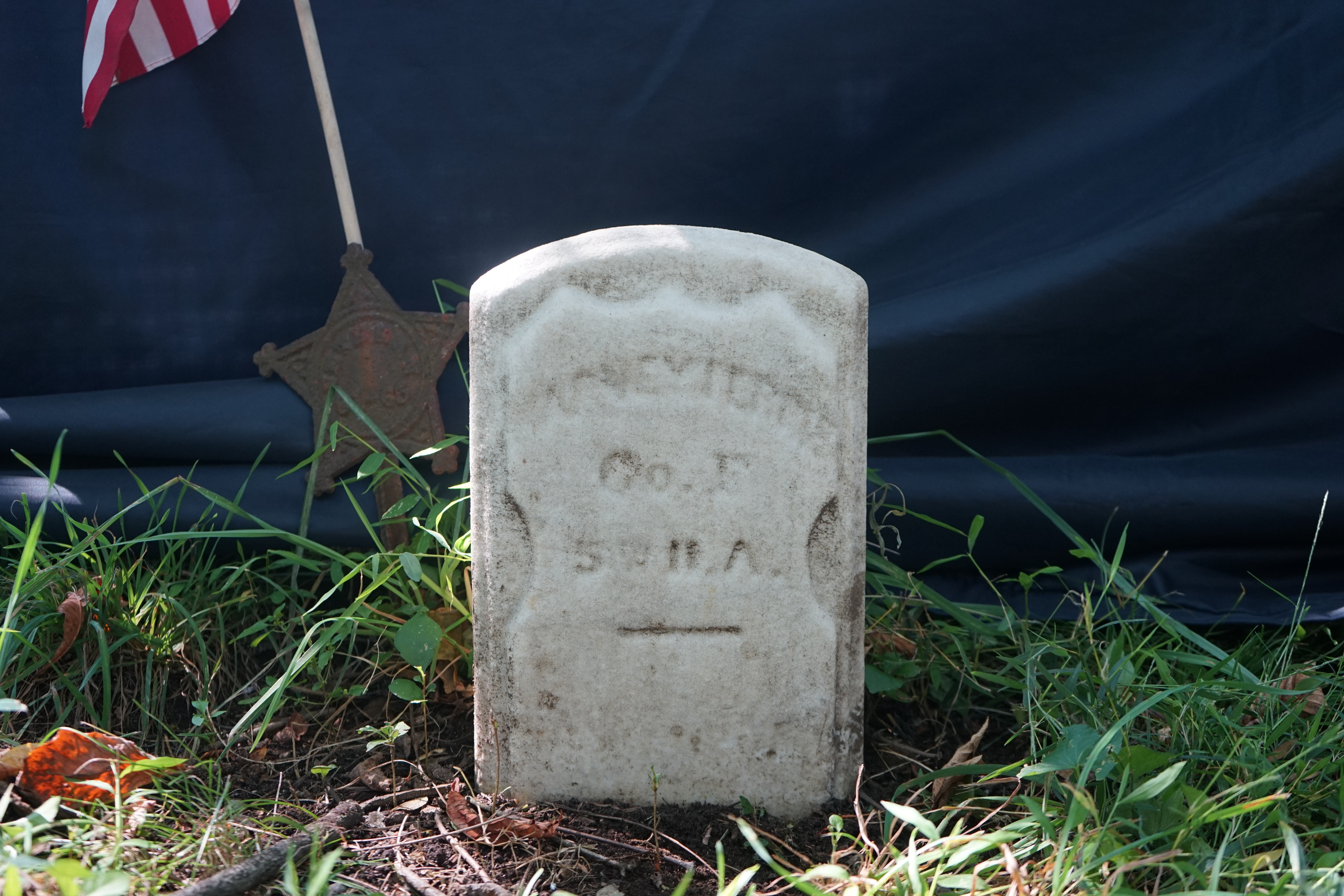 He has a government stone at WPA Location #8609. He is on page 12 of the North Castle Town Clerk's roster and is 5512/roll 45 at NARA. New York State Division of Military and Naval Affairs, Unit History Project, 5th Artillery, page #200.