George Henry Lovelett, Sr.
Born: April 13, 1837 In Rye, NY
Died: February 24, 1922

Sex: Male
George Henry Lovelett, Sr. was born in Rye, New York on April 13, 1837 to parents Harvey and Mary Sniffen Lovelett. Prior to enlisting, he was a shoemaker and single. He enlisted on August 25, 1861 in Portchester, New York in Company C of the 49th New York Infantry Regiment, for a three-year period. He mustered in as a Private on September 20, 1861. Enlisting that same day was his brother, Henry, William Strang and Richard Boice. Henry died at Camp Griffin, Virginia on Christmas Eve 1861. Just two months after his brother died, George was discharged for "disability" at Camp Griffin on February 12, 1862. One can only imagine George' s anguish as he continued to serve in the same Company and recuperate in the same hospital that his brother died.
He was a member of GAR Post #169 in the 1880s. He received an invalid's pension on February 26, 1881 and his wife, Deborah, received a widow's pension after his death. The 1910 and 1920 U.S. Censuses shows him living in Armonk, New York on Bedford Road next to Dr George Clark, with his wife, four sons and one daughter. He died on February 24, 1922.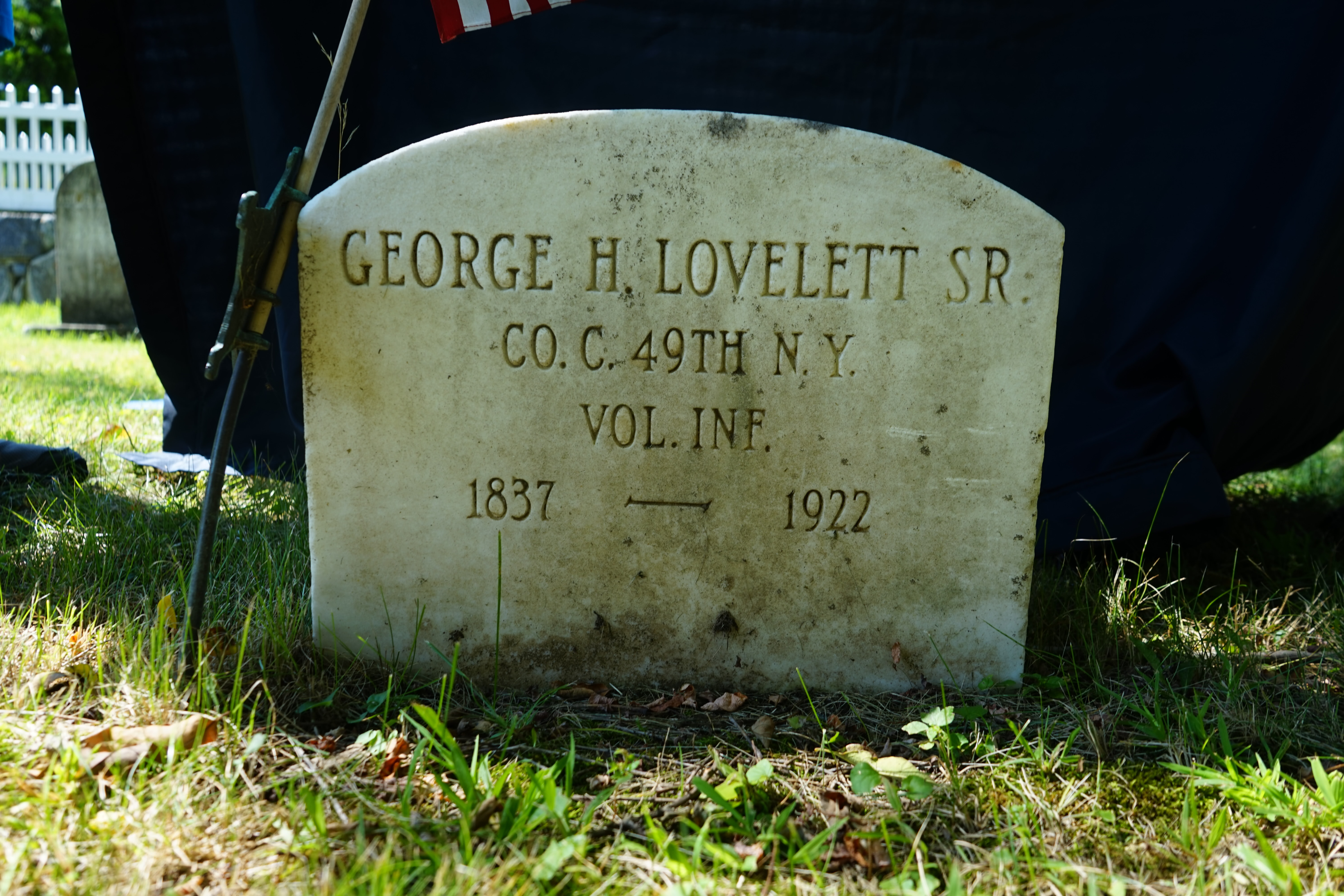 WPA Location #8619 with a GAR marker. His WPA file card states that he fought at the battles of Yorktown, Seven Days, Antietam and Manassas, but all of those conflicts occurred after he was discharged from service. He is on page 10 of the North Castle Town Clerk's roster and is 551/roll 85 in NARA, the National Archives. New York State Division of Military and Naval Affairs, Unit History Project, 49th Infantry, page #106.