Edward Riley
Born: May 10, 1835 In England
Died: 1916

Sex: Male Eyes: Blue Height: 5'7"
Edward Riley was born in England on May 10, 1835 to William Riley (mother's name unknown). Prior to enlisting, he was a shoemaker and was married. He enlisted in Tarrytown, New York on December 31, 1863 in Company F of the 5th New York Artillery Regiment, for a three-year period. He received a $300 enlistment bonus. He mustered in as a Private on January 4, 1864.
He was taken prisoner by the Confederates on October 10, 1864 at Cedar Creek, Virginia and imprisoned in the notorious Salisbury, North Carolina military prison. On March 13, 1865. he was paroled at Aikens Landing, Virginia and repatriated to Annapolis, Maryland where he was discharged on June 21, 1865.
He lived in Kensico, probably on Riley Lane, now submerged under the reservoir, with his wife, Ann, two daughters and a son. Private Riley was a member of Grand Army of the Republic Post #169. He died in 1916.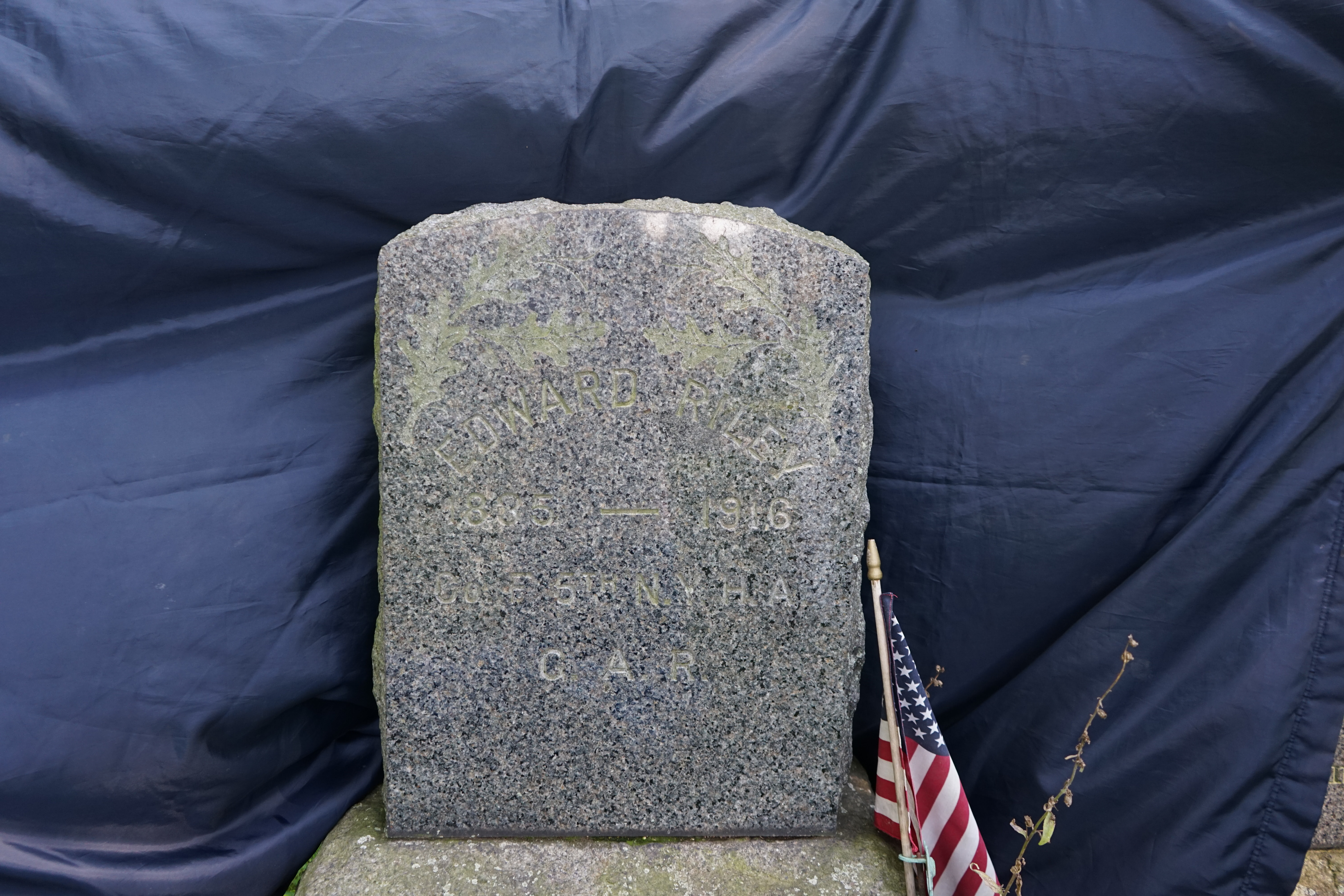 WPA Location #8615 in St. Stephen's cemetery. He is on the 1890 Veterans' Census, and is on page 6 of the North Castle Town Clerk's roster, and is NARA 551/roll 118, National Archives. New York State Division of Military and Naval Affairs, Unit History Project, 5th Artillery Regiment, page #516. A descendant, Carol Mortell, is a member of St. Stephen's Church.