Elwood C Clark
Born: September 7, 1920
Died: July 19, 2002 In Armonk, NY

Sex: Male
Elwood C. Clark was born on September 7, 1920 in Gibbon, Nebraska to Jesse Clarence and Ida Olivia Johnson Clark. He attended and received his BA degree from San Jose State University, CA, where he established many records as an outstanding athlete in Track & Field. He then went to New York University where he received his Master's Degree in Education. He enlisted in the U.S. Navy on July 1, 1943 as an Ensign in Naval Aviation. He was discharged on March 19, 1946.
On March 11, 1945, he married Helen Larson Clark in Brooklyn, NY; he had a son (Raymond) and a daugther (Elaine). Elwood began his career in West Harrison, NY by assisting in the design of the Silver Lake School District, Physical Education System. He then was a Physical Education Instructor for 30 years in the Byram Hills School District in Armonk. He also was the long-term Recreation Director for Armonk for over 15 years ("Clark Field" in Armonk named after him). Elwood served as a longtime member of Post 1097 of the American Legion in Armonk, including serving as past Commander and Chaplain.
He died on July 19, 2002 in Armonk, NY.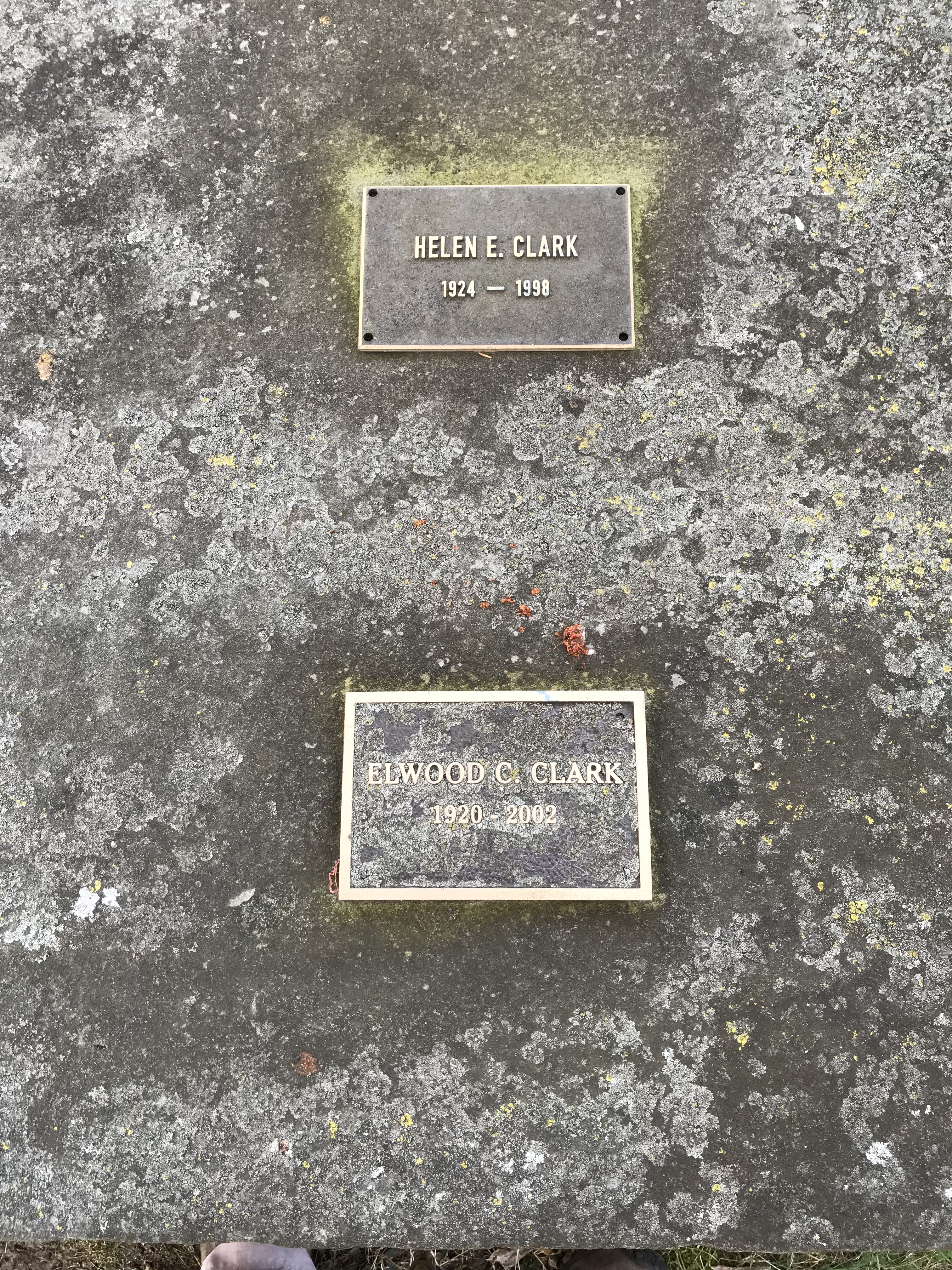 U.S. Social Security Death Index, 1935-2014. U.S. Department of Veterans Affairs BIRLS Death File, 1850-2010.