William James Buchanan
Born: May 30, 1923 In Briarcliff W, NY
Died: July 9, 1980 In Hawthorne, NY

Sex: Male
William J. Buchanan was born on May 30, 1923 in Briarcliff West, New York to parents James and Lila Reynolds Buchanan. As per the 1930 and 1940 censuses, he was living in Ossining, New York.
He enlisted on March 25, 1943 as a Private in the U.S. Army. He was discharged on July 25, 1943. No other information is available on his service.
He died on July 9, 1980 in Hawthorne, New York.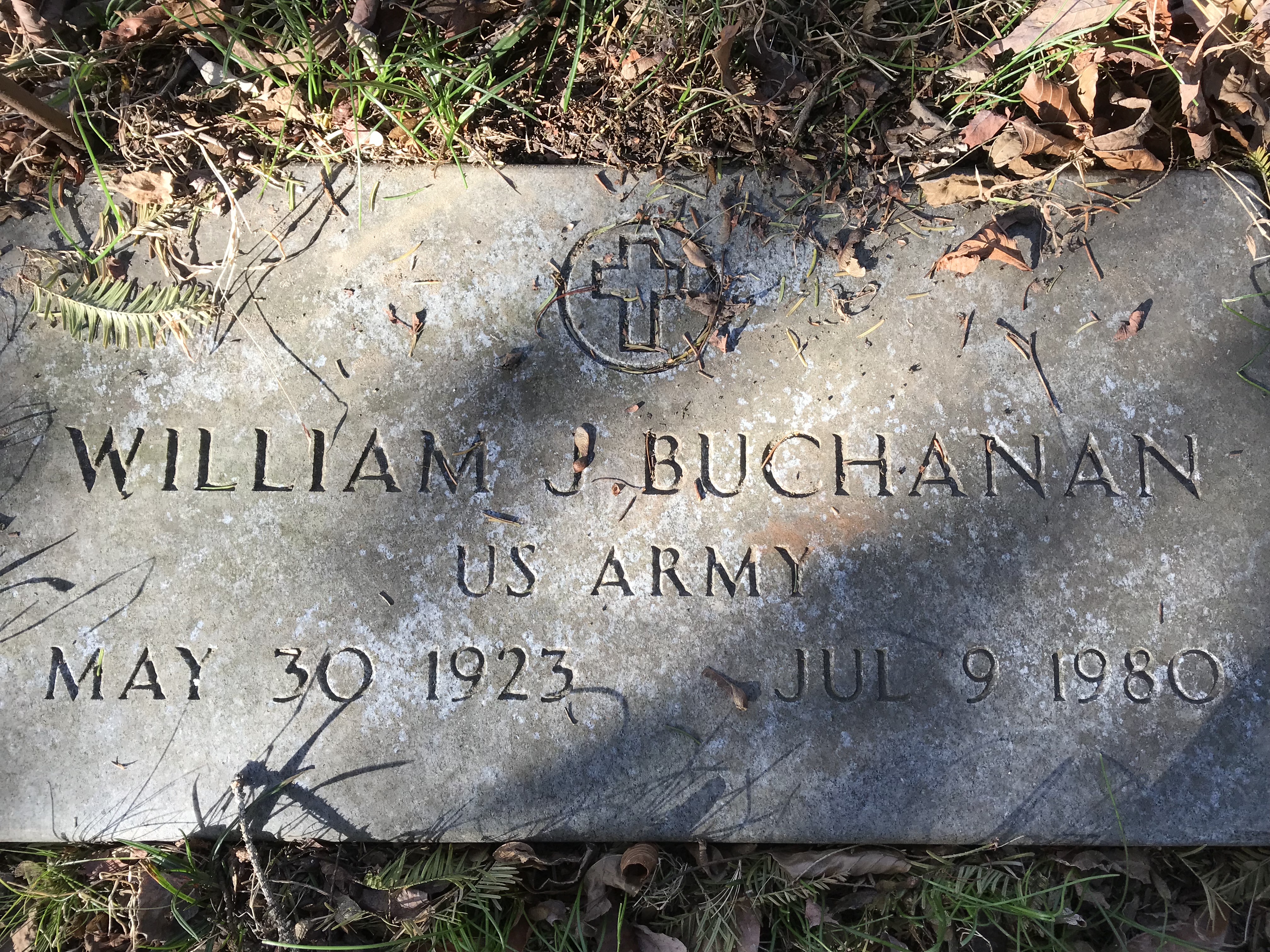 U.S. Department of Veterans Affairs BIRLS Death File, 1850-2010