George Brown, Jr.
Born: October 23, 1934 In Portchester, NY
Died: July 13, 1970

Sex: Male
George Brown Jr. was born on October 23, 1934 in Portchester, New York to parents George and Hazel Sweeney Brown. He was a Sergeant in the U.S. Marine Corp during the Korean War.
He died on July 13, 1970.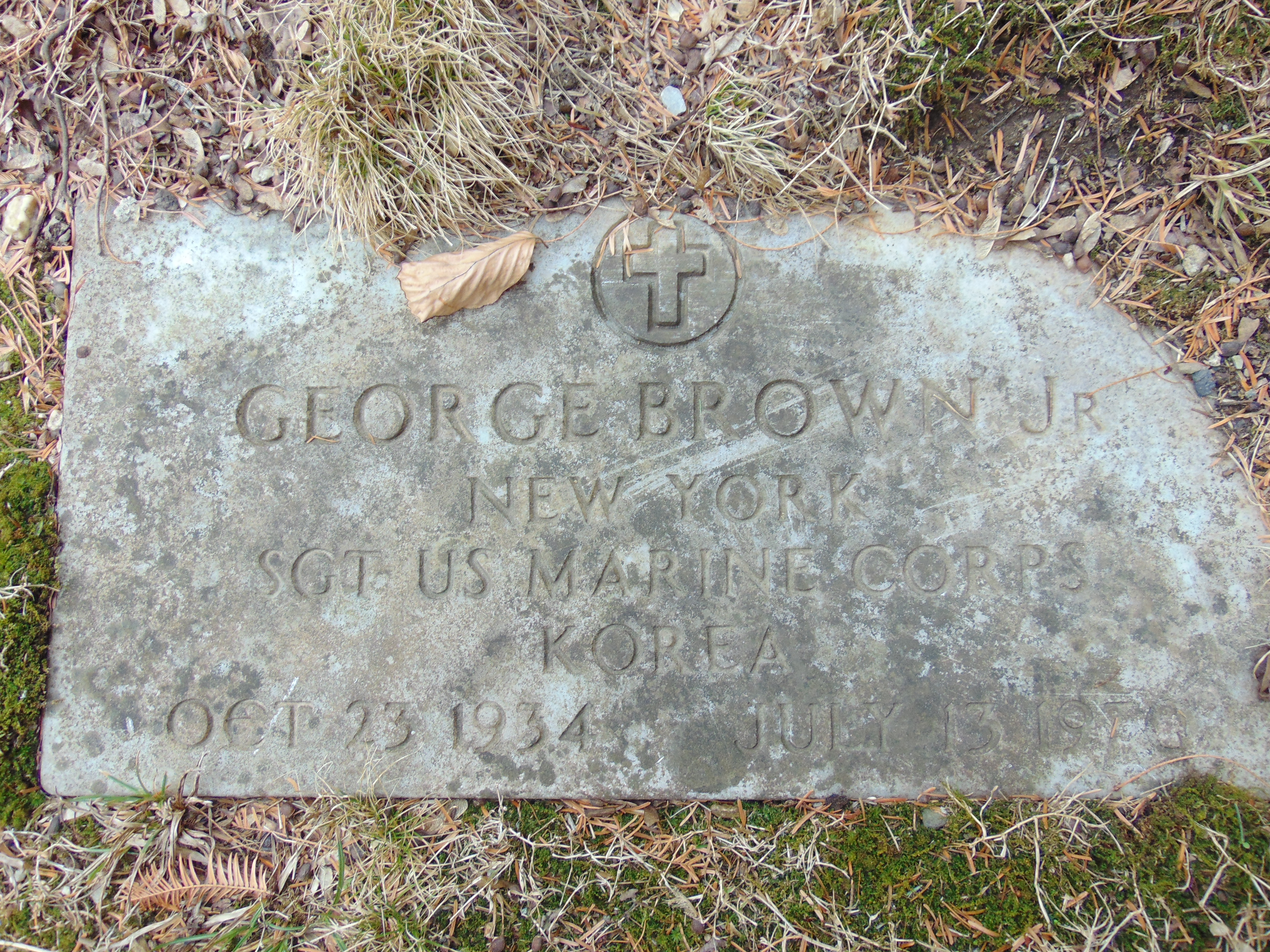 U.S. Department of Veterans Affairs BIRLS Death File, 1850-2010