Alfred M Stilson
Born: April 7,1839 In Connecticut
Died: November 24, 1861 In Alexandria, VA

Sex: Male
Alfred (Alonzo) M. Stilson was born in Connecticut (place unknown) on April 7, 1839 to parents David and Deborah Merritt Stilson. Prior to enlisting, he was a shoemaker. He enlisted in Yonkers, New York on June 14, 1861 in Company D of the 40th New York Infantry Regiment, for a three-year period. He mustered in as a Private on the same day. Five months later, on November 24, 1861, he died in an army hospital in Alexandria, Virgina of typhoid and diptheria.
He was credited with fighting at the First Battle of Bull Run in July 1861. He was buried at St. Stephen's on December 10, 1861.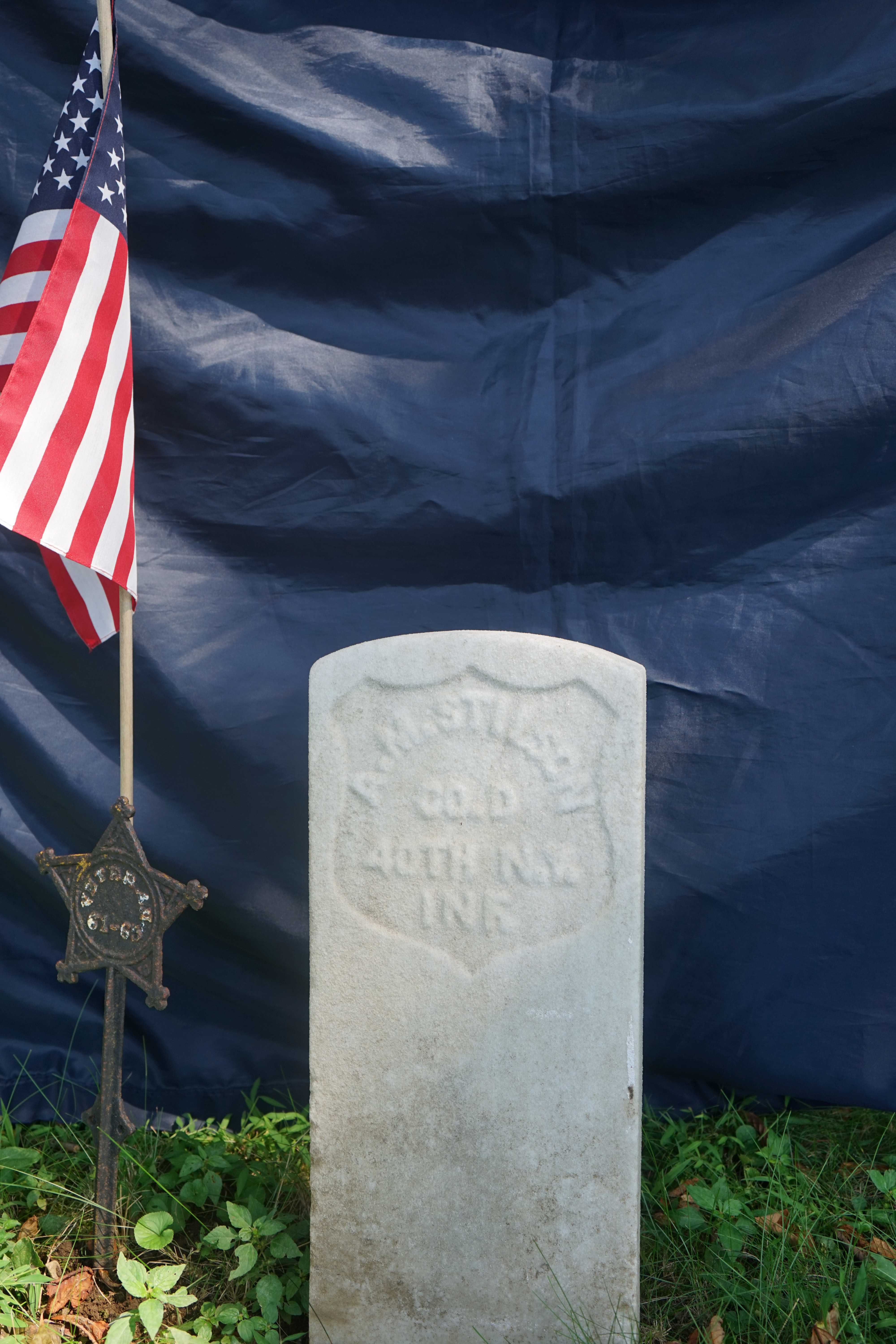 Has a government headstone at WPA location #8612. Although his gravestone reads Albert Stilson, all of his records read Alonzo. It seems likely that the inscription on his stone is incorrect.
The 1860 census showed that he and his wife, Mary, had married within the last year and that they were living in Ward 19, District 1, New York City. Sharing the apartment were James Thompson, 40, born in Ireland, and his wife Phebe, 37. This is the same James Thompson, who on the same day also enlisted in 40 NY Infantry in Yonkers on June 14, 1861, and who is buried adjacent to Alonzo's plot in St.Stephens. New York State Division of Military and Naval Affairs, Unit History Project, 4oth Infantry, page #314.