Thomas Jefferson Ackerman
Born: December 31, 1838 In North Castle, NY
Died: February 5, 1908

Sex: Male
Thomas Jefferson Ackerman was born in North Castle, New York on December 31 1838. Prior to enlisting, he was a farmer and single. He enlisted on August 15, 1862 in Harrison, New York in Company E of the 135th New York Infantry Regiment, for a three-year period. He mustered in as a Private on September 2, 1862. When the 135th was disbanded, Private Ackerman was transferred with his Company to the 6th Regiment, New York Artillery. He was promoted to Corporal on September 19, 1864.
He supposedly fought in the battles of Gettysburg, Antietam, Manassas, Cold Harbor and Mine Run. On October 19, 1864, after serving two years and nine months in combat, he lost his right arm during the Battle of Cedar Creek. Miraculously, he survived the surgeries and hospitals and was discharged from the General Hospital in Chester, Pennsylvania on May 31, 1865.
After his discharge, he married Martha (maiden name unknown). In 1867, he lived at 20 Maple Avenue in Armonk, New York. Surprisingly, there is no record of a pension. No children. He was active in the Grand Army of the Republic Post #169 and was a schoolteacher. He died on February 5, 1908.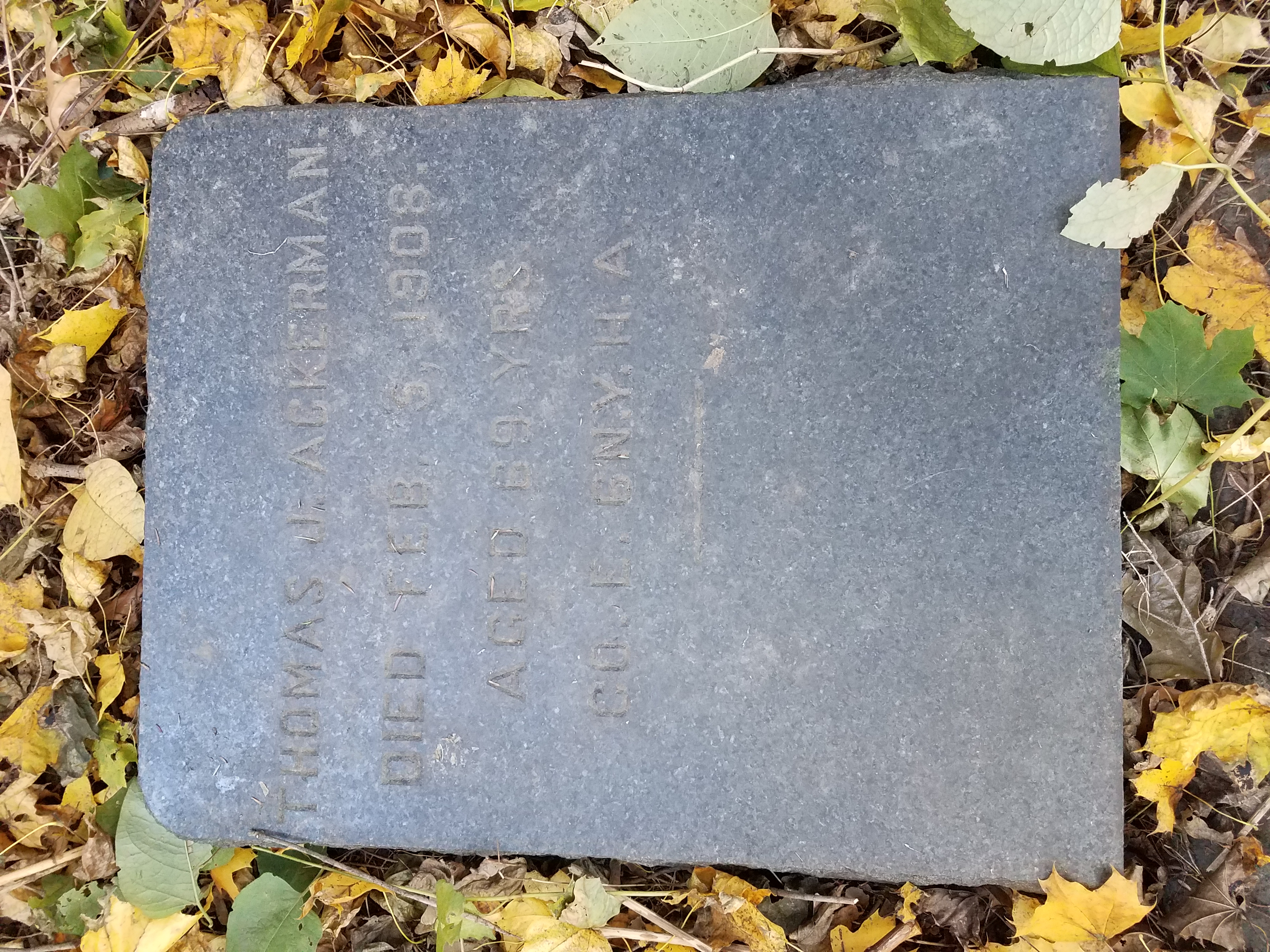 WPA location 8701. NARA National Archives M551/roll 1. He is on page 4 of the North Castle Town Clerk's roster. New York State Division of Military and Naval Affairs, Unit History Project, 6th Artillery, page #3. The Old Burial Grounds of the Town of North Castle, NY, page #101.