Kenneth Martin Bates, Jr.
Born: April 1, 1954
Died: February 12, 1979

Sex: Male
Kenneth Martin Bates, Jr. was born April 1, 1954. He was a Lieutenant Junior Grade in the U.S. Navy. He served in the Vietnam War, but after the war was lost at sea in a non-hostile action in the North Pacific Ocean when his jet crashed after takeoff from an aircraft carrier on December 12, 1979. His body was never recovered. He was from Mahopac, New York.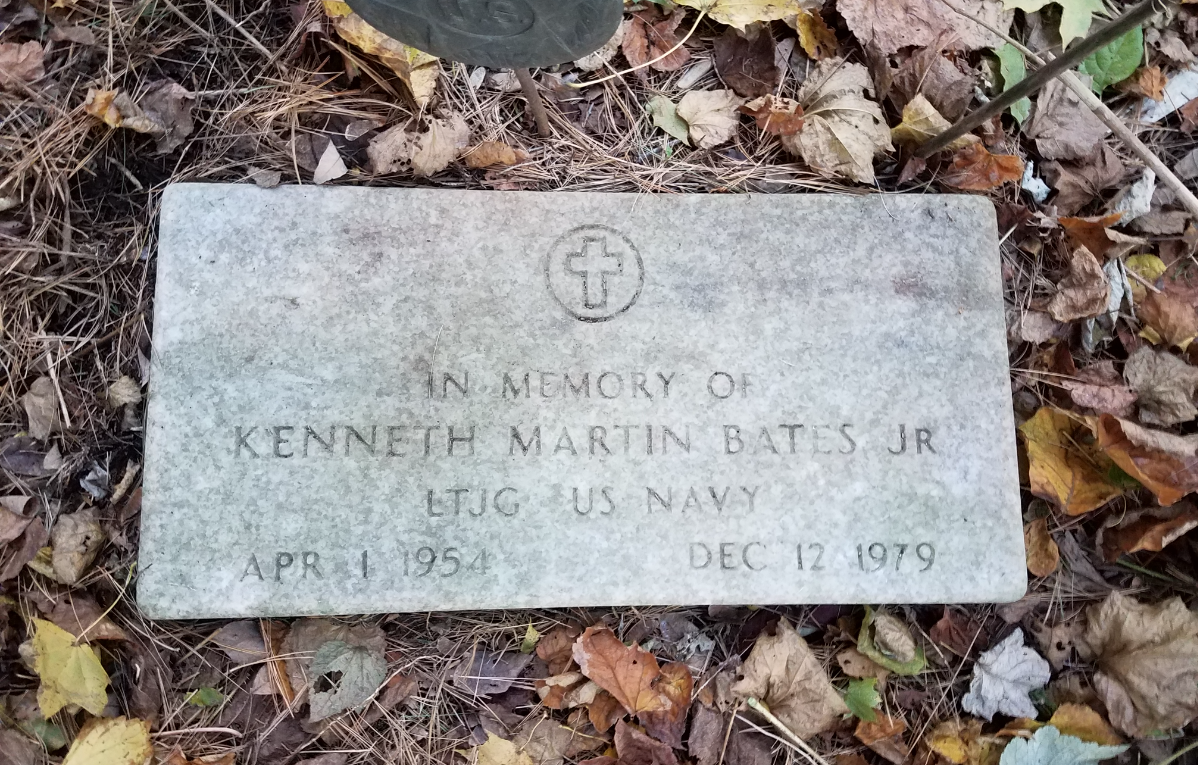 The Old Burial Grounds of the Town of North Castle, NY, page #101.