William Henry Feeks
Born: October 18, 1842 In North Castle, NY
Died: November 17, 1890 In Greenwich, CT

Sex: Male Eyes: Blue
William Henry Feeks was born on October 18, 1842 in North Castle, New York to parents William and Hester Lovelett Feeks. Prior to enlisting, he was a shoemaker and single. He enlisted on September 13, 1862 in Bedford, New York in Company "I" of the 172th New York Infantry Regiment, for a three-year period. He mustered as a Private on September 15, 1862. On December 4, 1862, the 172nd was deactivated and Private Feeks was transferred to Company M of the 6th New York Artillery Regiment.
No further information on his service record is available.
He died November 17, 1890 in Greenwich, CT.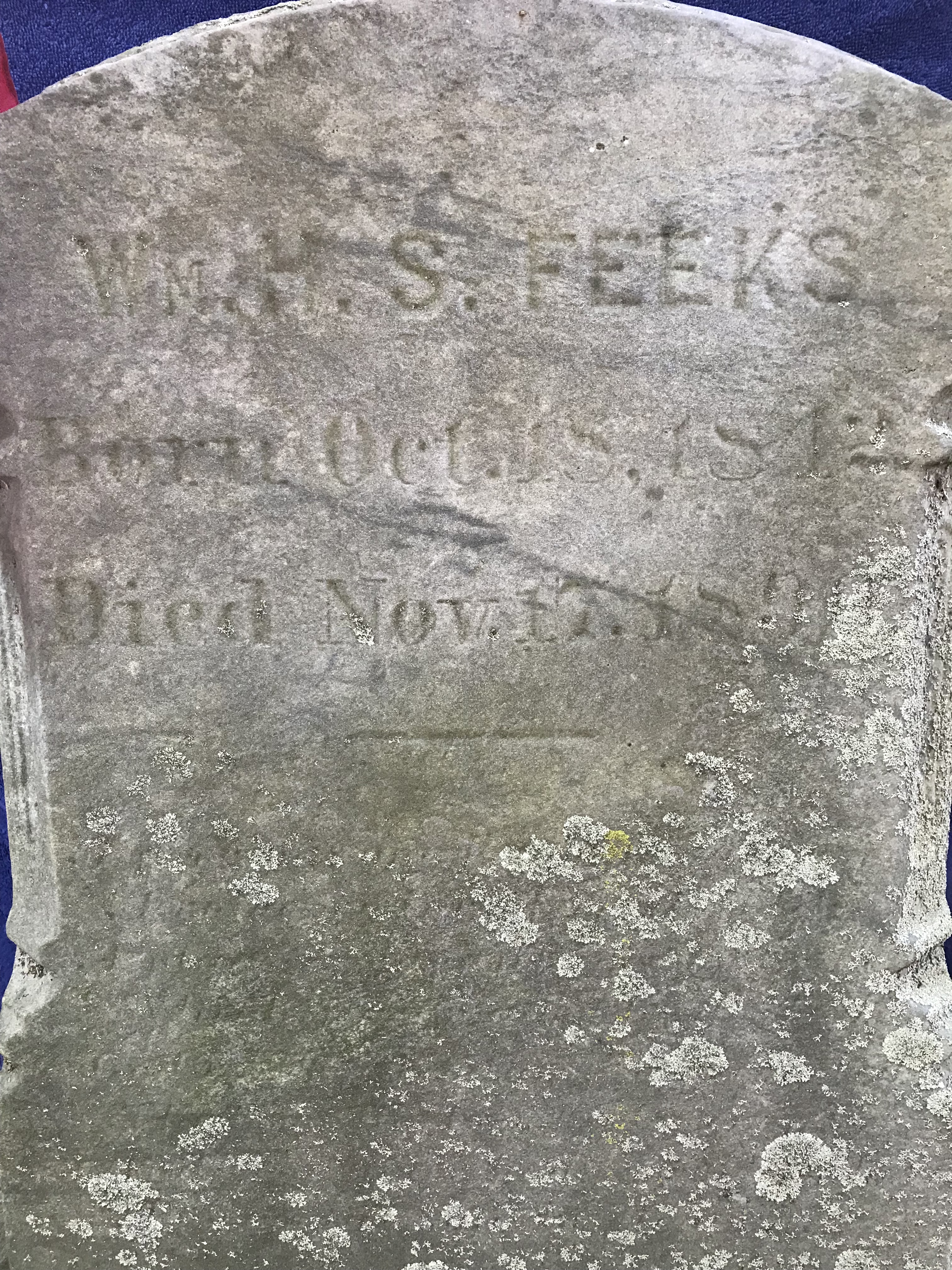 8576 WPA location. He is on Richard Lander's list, but not in the 1890 Veterans' census or Ancestry.com: 1861-5. He is on page 17 of the North Castle Town Clerk's roster (incomplete data). New York State Division of Military and Naval Affairs, Unit History Project, 6th Artillery Regiment, page #173.