Theodore R Welsh
Born: June 28, 1908 In Chartiers Township, PA
Died: June 14, 1956 In White Plains, NY

Sex: Male
Theodore R. Welsh was born on June 28, 1908 in Chartiers Township, PA to parents Isaac Newton and Clara Dell Jenkins Welsh. As per the 1920 U.S. Census, the family lived in Houston Borough, Washington County, PA. Prior to his induction, he was single, lived in Westchester County, NY and worked as a metal worker. He was inducted into the U.S. Army on April 21, 1943 in New York City as a Private. He served in the 281st Port Company, attached to the 519th Port Battalion - part of the Transportation Corps, responsible for ensuring that thousands of tons of military supplies were packed, unloaded, and delivered to the front lines in the European theater. He was honorably discharged on November 20, 1945 as a Staff Sergeant.
No information available on his post-war life. He died on June 14, 1956 in White Plains, NY.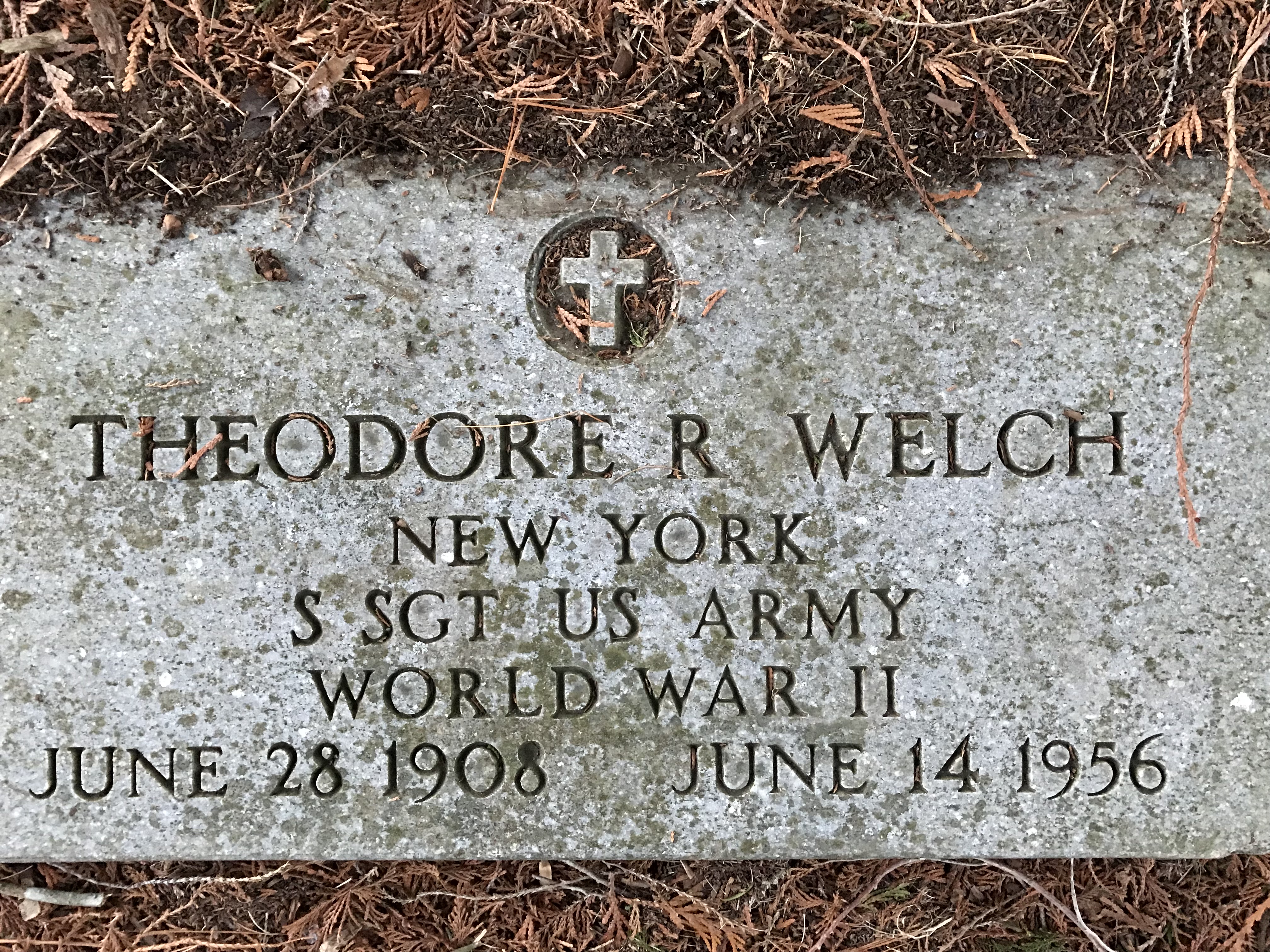 U.S. World War II Army Enlistment Records, 1938-46. Army serial #32894026. U.S. Headstone Applications for Military Veterans, 1925-63, page #2486. New York Death Index, 1880-1956.