Edmund H Wedge
Born: July 18, 1908 In Cornwall Bridge, CT
Died: April 7, 1992 In Armonk, NY

Sex: Male Height: 5' 7.5"
Edmund H. Wedge was born on July 18, 1908 in Cornwall Bridge, CT to parents Arthur and Harriet Reed Wedge. As per the 1920 Census, he lived at the William L. Gilbert Home in Winchester, CT (a group foster home). He was not recorded in the 1930 or 1940 U.S. Census. He enlisted in the U.S. Army on April 16, 1942 at Fory Jay, Governors Island, NY as a Private. He was released from service on December 15, 1944. No futher information is available on his service.
There is also no information on his post-service life. He died on April 7, 1992 in Armonk, NY.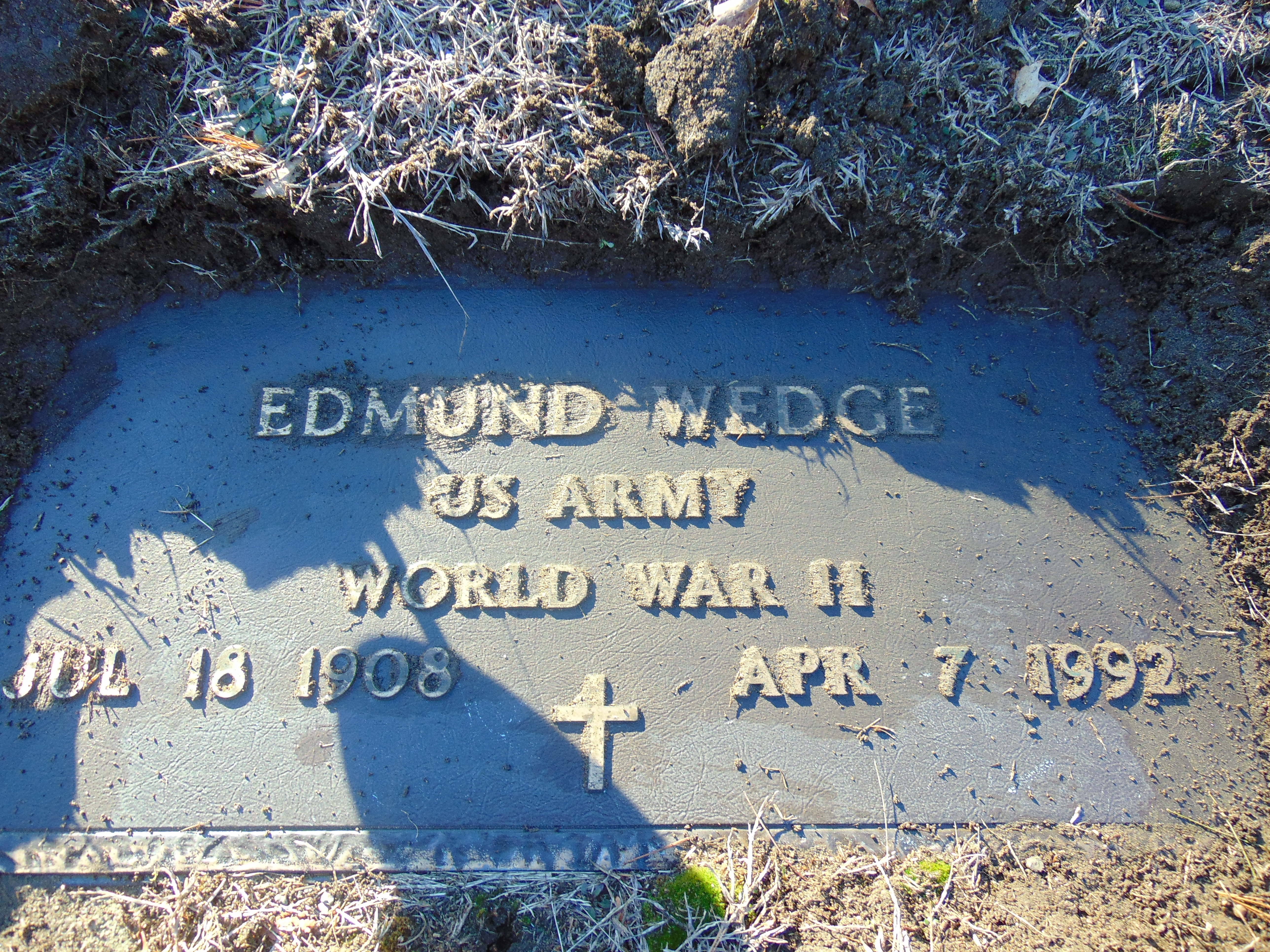 U.S. Social Security Applications and Claims Index, 1936-2007. U.S. World War II Army Enlistment Records, 1938-46. Army serial #32316642. U.S. Social Security Death Index, 1935-2014. U.S. Department of Veterans Affairs BIRLS Death File, 1850-2010 (has incorrect birth year as "1918").