William Clarence Walsh
Born: February 8, 1923 In Tuckahoe, NY
Died: May 20, 1985 In Armonk, NY

Sex: Male
William Clarence Walsh was one of twins born on February 9, 1923 in Tuckahoe, NY to parents Thomas Emmanuel and Elise Odette Taveniere Walsh. As per the 1930 U.S. Census, the family lived in Yonkers, NY. As per the 1940 U.S. Census, they lived in Eastchester, NY. He enlisted with the U.S. Marines Corps Reserves on October 28, 1942 in New York as a Private and was assigned to the Seventh Recruit Battalion, Parris Island, SC. In April 1943, he was a Corporal with Company A of the Quartermaster Battalion at Camp Lejeune, NC, and transferred in October 1943 to the 21st Replacement Battalion. In July 1944, he was with the Headquarters Company of the Sixth Base Depot of the Supply Service in the Pacific theater. In October 1944, he was with Marine Supply Detachment #1, Service Squadron 10 with the supply ship the USS Carmita (IX-152). In July 1945, he was promoted to Sergeant.
He married Mary Francis Tully on June 12, 1949 in Pelham, NY. At the time of the wedding, William was attending Pace College and working for Cities Service Oil Co. They had three sons and a daughter. No further information is available on his post-war life. He died on May 20, 1985 in Armonk, NY.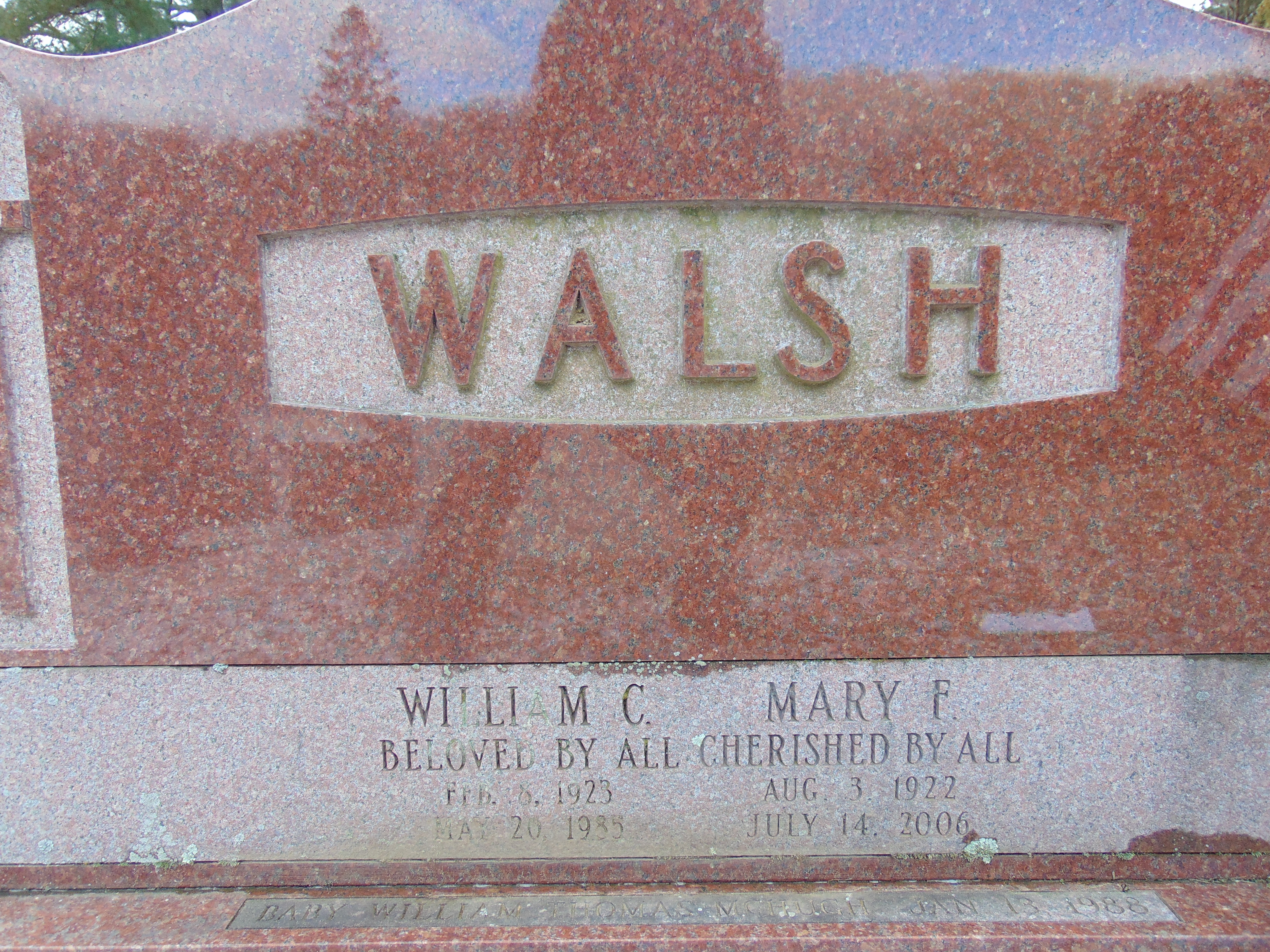 U.S. Marine Corps Muster Rolls, 1798-1958. Historical Newspapers, Birth, Marriage, & Death Announcements, 1851-2003, page #6612. U.S. Social Security Death Index, 1935-2014. U.S. Department of Veterans Affairs BIRLS Death File, 1850-2010.