Harry Bernard Wahl
Born: July 28, 1891 In St. Louis, MO
Died: January 9, 1942

Sex: Male Eyes: Blue
Harry (a/k/a "Henry") Bernard Wahl was born on July 28, 1891 in St. Louis, MO to parents Henry and Mary M. Steiner Wahl. Prior to enlisting, he was married to Alinda Ko with a daughter and living in St. Louis, working in the water department of the City. He enlisted in the U.S. Army on July 9, 1914 at Fort Slocum, NY as a Private. He was the Bugler initially with Company K of the 3rd Engineers Regiment until October 19, 1915, then transferred to Company A of the 13th Infantry Regiment until December 29, 1918. Finally, he was transferred to the Headquarters Company of the 13th Infantry Regiment. He was promoted to Private 1st Class on April 1, 1919. He was honorably discharged on June 10, 1919. He re-enlisted on June 11, 1919 through June 15, 1920 and again January 26, 1925 through December 21, 1926.
There is no clear records of Private Wahl post-war. He died on January 9, 1942.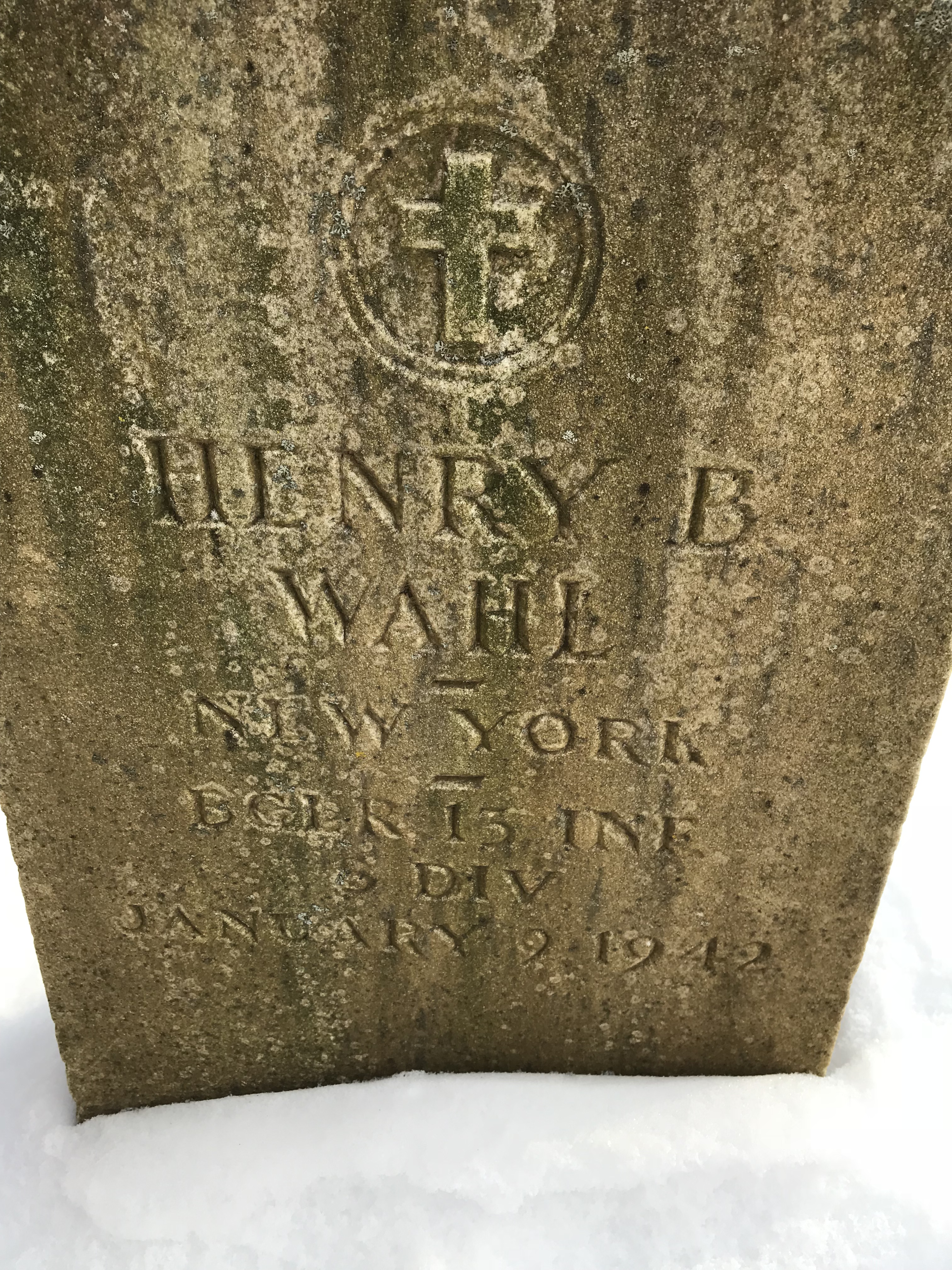 Also shown in records as "Wall". WWI Draft Registration Cards, WWI New York Army Cards. Army serial #2366592. U.S. Headstone Applications for Military Veterans, 1925-1963, page #3065.