Charles Leonard Wago
Born: April 28, 1914 In Watson, NY
Died: January 31, 1987 In Armonk, NY

Sex: Male
Charles Leonard Wago was born on April 28, 1914 in Watson, NY to parents Joseph and Elizabeth Mate Wago. As per the 1925 New York Census, the family lived in North Castle, NY. As per the 1940 U.S. Census, Charles still lived with the family in North Castle and he was a laborer. He enlisted in the U.S. Navy on October 1, 1943. In April 1944, he was Seaman 2nd Class on the destroyer escort USS Chatelain (DE-149). By April 1945, he was Seaman 1st Class. By October 1945, he was a Coxswain. He was released from service on February 5, 1946.
After his service, he returned to lived in North Castle. He was married to Mildred (maiden name unknown) and they had two daughters. Mildred served as North Castle's tax receiver for 41 years. No further information is available on his post-war life. He died on January 31, 1987 in Armonk, NY.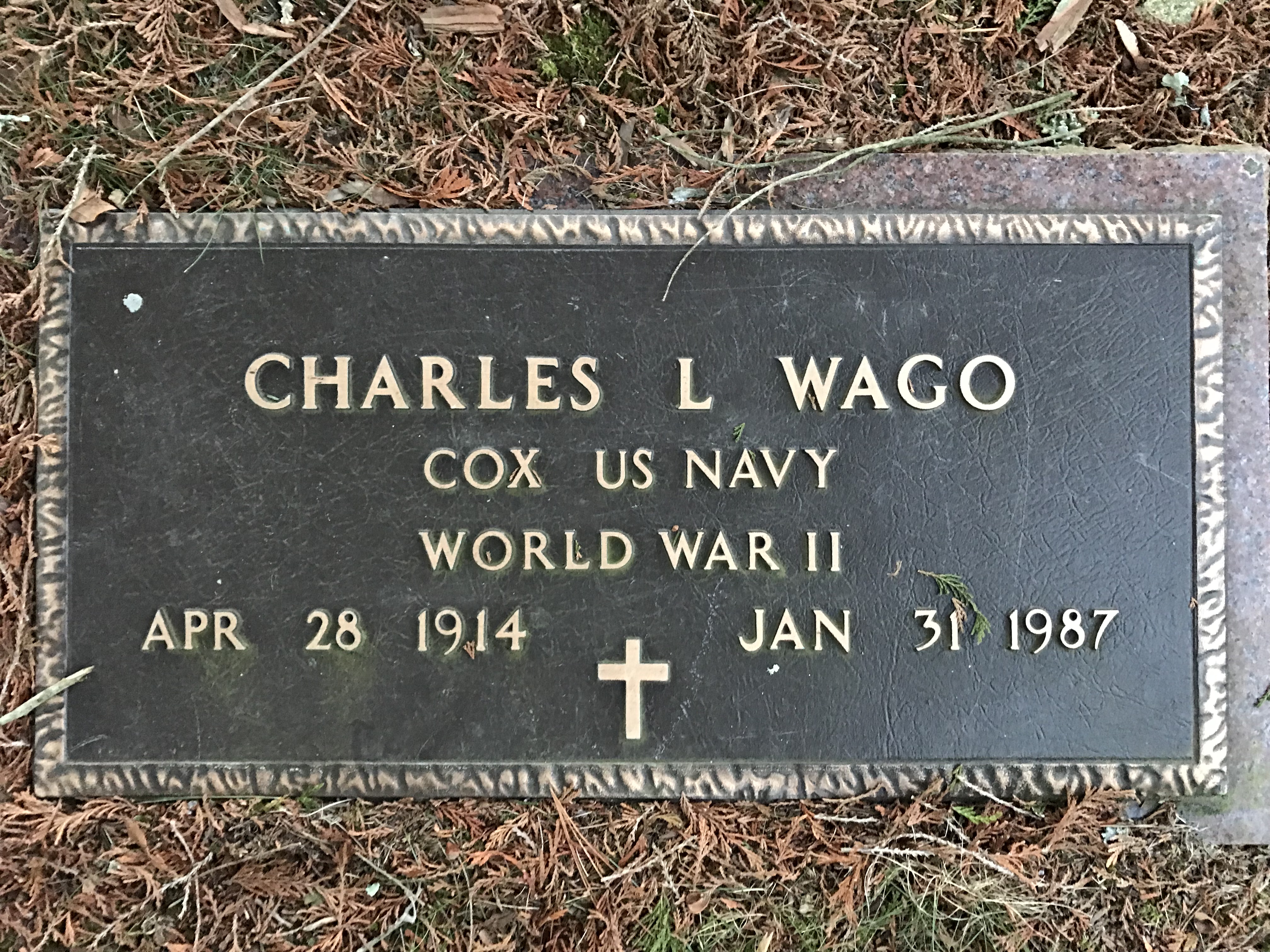 U.S. World War II Navy Muster Rolls, 1938-49. Service #8155042. U.S. Department of Veterans Affairs BIRLS Death File, 1850-2010. U.S. Social Security Death Index, 1935-2014.