William Joseph Finch Watson
Born: August 6, 1918 In Broome, NY
Died: October 27, 1998 In Greenwich, CT

Sex: Male
William "Bill" J.F. Watson was born on August 6, 1918 to parents Frank F. and Sarah Stouffer Watson in Broome, NY. He served in the U.S. Army during the Korean War.
He married Doris Finch in 1948; they had three children: Phoebe Finch, Walter Sutherlin Finch II and William Joseph, Jr.
He and his wife were heavily involved in the North Castle community as well as operating Finch's General Store in Banksville, the fifth generation to operate the store. He served on the North Castle Zoning Board of Appeals (years unknown). He was also an active member of the Banksville Independent Fire Department for many years.
He was the President Emeritus of the Banksville Community House, non-profit community organization serving children, adults, and families in the Greenwich, North Castle, and North Stamford communities, at which he volunteered for many years.
He died on October 27, 1998 in Greenwich, CT.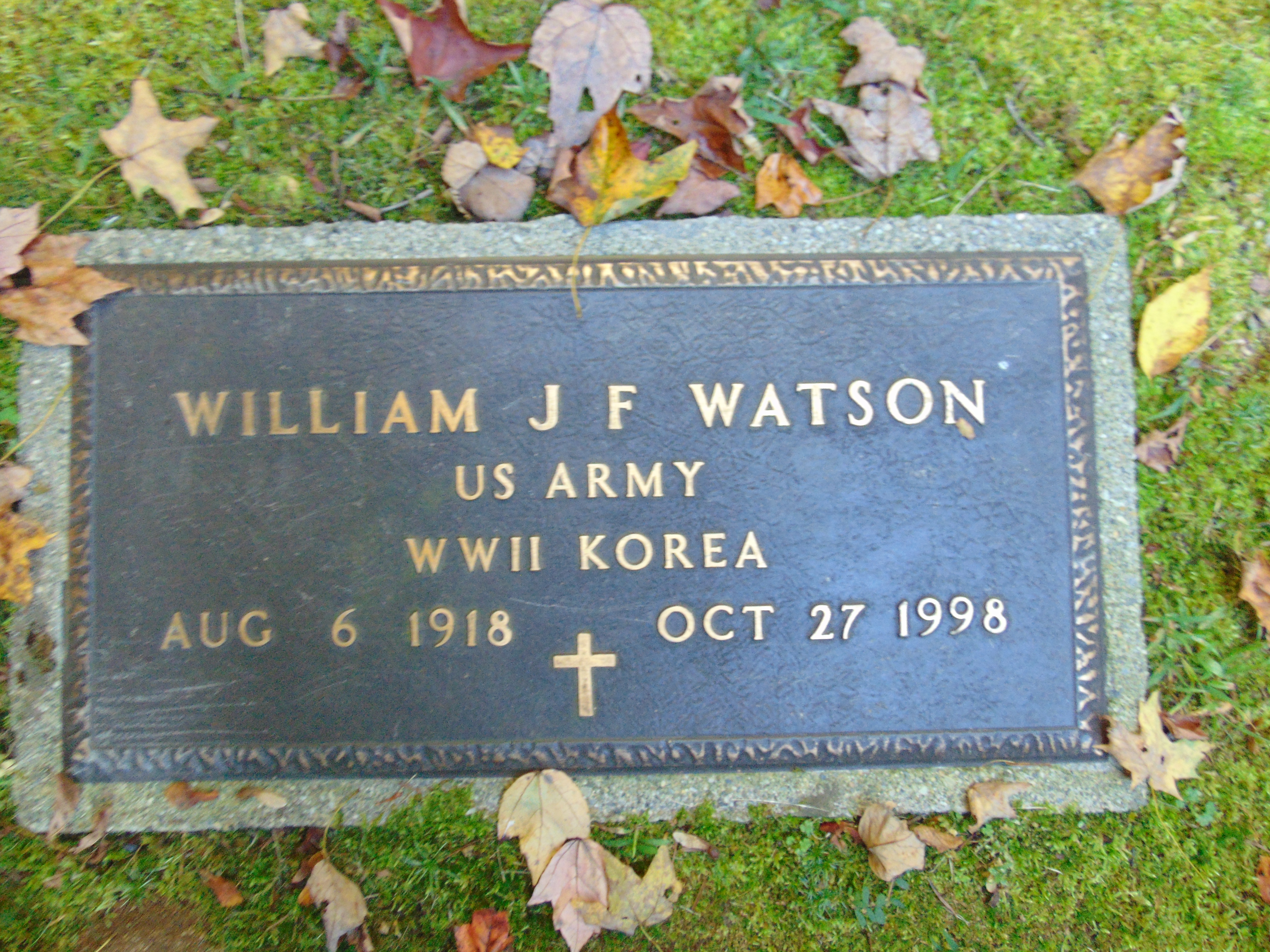 http://www.banksvillefire.org/apps/public/news/newsView.cfm?News_ID=134