Fred Joseph Viscusi
Born: May 29, 1927 In White Plains, NY
Died: November 11, 2010 In Armonk, NY

Sex: Male
Fred Joseph Viscusi was born on May 29, 1927 in White Plains, NY to parents Luigi "Louis" and Lucia "Lucy" (maiden anem unknown) Viscusi. As per the 1940 U.S. Census, they lived in White Plains. He graduated from White Plains High School and served in the U.S. Army Military Police during WWII. He was wounded during his service as he was awarded a Purple Heart. No further information is available on his service.
He was married to Mildred Dolores Albanese (wedding date and place unknown); they had a son (Stephen) and a daughter (Laura). They lived in Armonk, NY. He worked as a pressman and composing room supervisor at Westchester County's main newspaper chain, originally the Macy chain, later owned by Gannett, and retired in 1993 after 47 years of dedicated service to the company. He was a faithful parishioner of St. Patrick's Church in Armonk. He was a lifelong artist, naturist and gourmet cook. He died on November 11, 2010 in Armonk.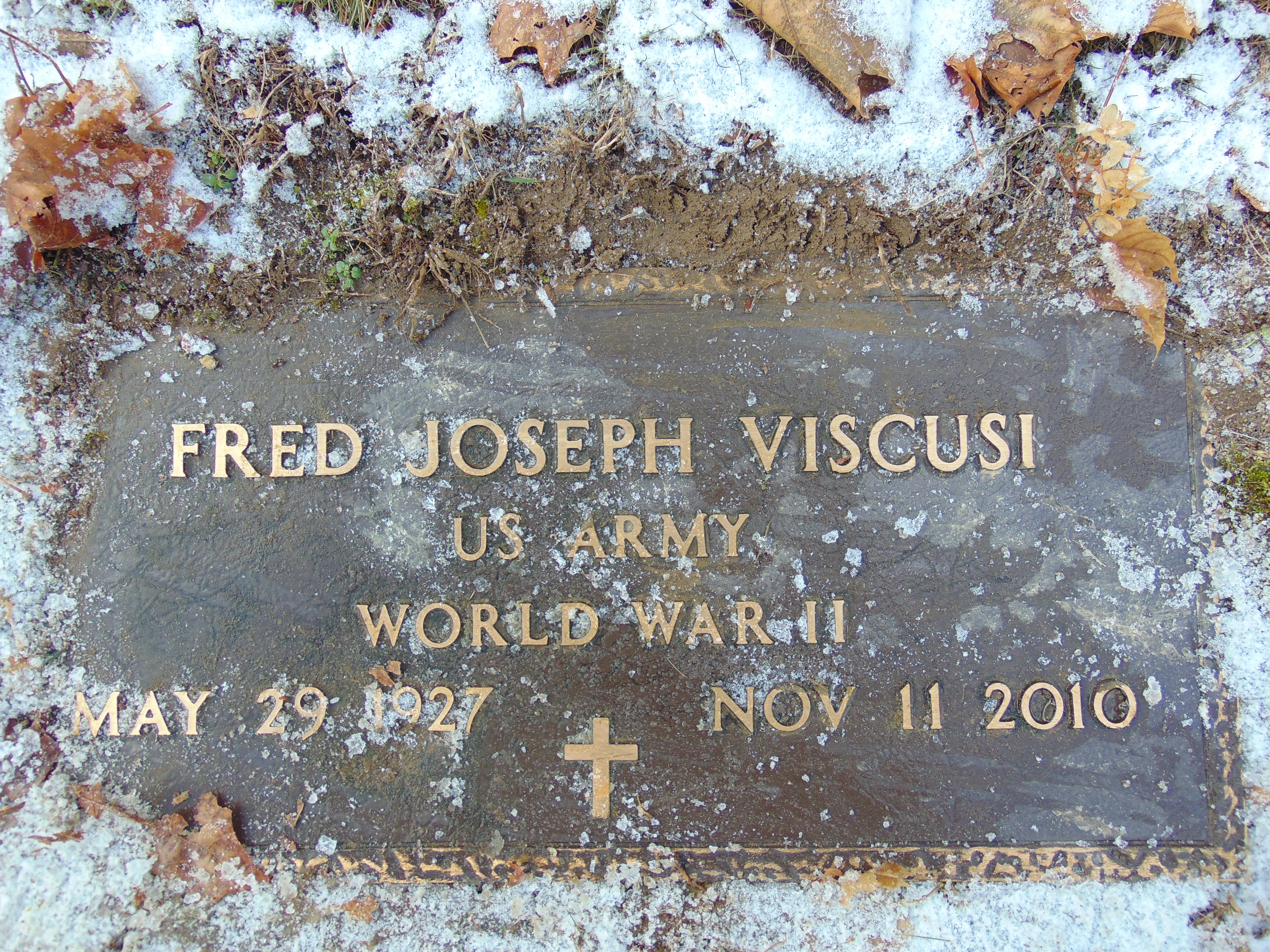 U.S. Social Security Death Index, 1935-2014. The Journal News, obituary 11/14/2010.