Alvin Wilson Underkoffler
Born: March 24, 1908 In Hegins, PA
Died: February 5, 1975 In Bedford, NY

Sex: Male
Alvin Wilson Underkoffler was born on March 24, 1908 in Hegins, Schuylkill County, PA to parents Charles Monroe and Clara Estella Wolfgang Underkoffler. As per the 1930 U.S. Census, the family still lived in Hegins. There is no information on his enlistment and discharge dates, but his U.S. Army headstone states that he was a Captain during World War II.
He was married to Olive Angeline Sell (wedding date and place unknown) and they had a daughter. No other information is available on his post-war life. He died on February 5, 1975 in Bedford, NY.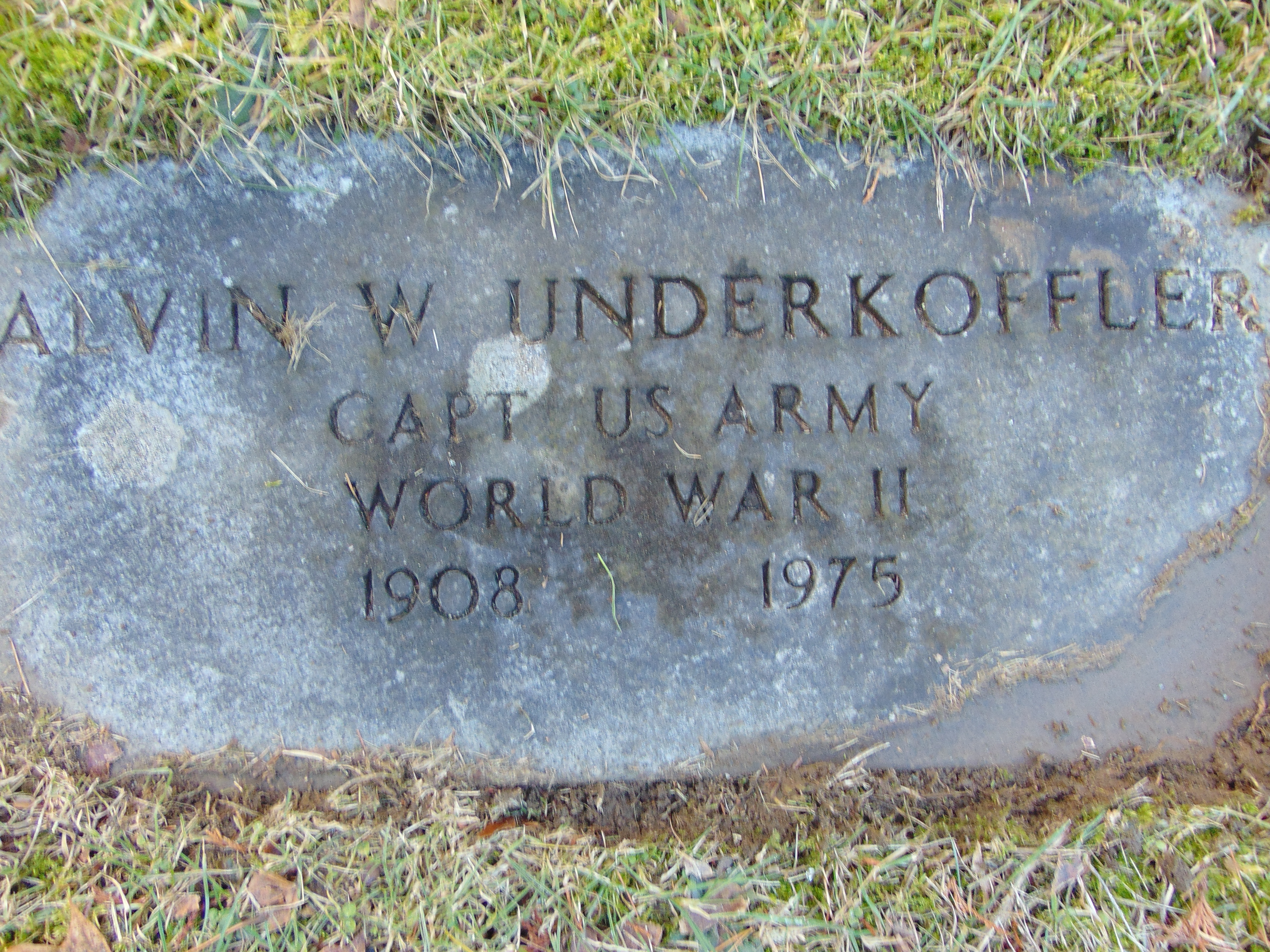 Pennsylvania Birth Certificates, 1906-10. U.S. Social Security Death Index, 1935-2014. U.S. Department of Veterans Affairs BIRLS Death File, 1850-2010.