George Joseph Trovato, Sr.
Born: April 10, 1922 In Westerly, RI
Died: March 2, 2004 In Armonk, NY

Sex: Male Height: 5' 7"
George Joseph Trovato, Sr. was born on April 10, 1922 in Westerly, RI to parents Joseph and Fenita "Fanny" Pelligrino Trovato. As per the 1930 U.S. Census and the 1935 Rhode Island State Census, the family lived in Westerly. He enlisted in the U.S. Army on February 10, 1943 in Providence, RI as a Private. He served in the 8th Army Air Force 23rd Fighter Control Division in the China-Burma-India theater.
He graduated from Northeastern University in 1948 and went to work in Baltimore, Md., for the Glenn L. Martin Company for their Field Crew Missile Testing site. He married Caroline Alice Merrill in 1949; they had four sons (Joseph, George Jr., Antony and Charles) and four daughters (Elizabeth, Angela, Rosemary and Luisa). He moved to Armonk, NY in 1955 and began a 27-year career with IBM as an electrical engineer in installation planning, retiring in 1982 from the Product Group Headquarters in White Plains, NY.
He was a very involved member of North Castle, NY community and was a lieutenant in the auxiliary police, sat on the Architectural Board of Review and served in the Civil Air Patrol Composite Squad. He was a devoted parishioner and usher at St. Patrick's Church of Armonk.
He died on March 2, 2004 in Armonk.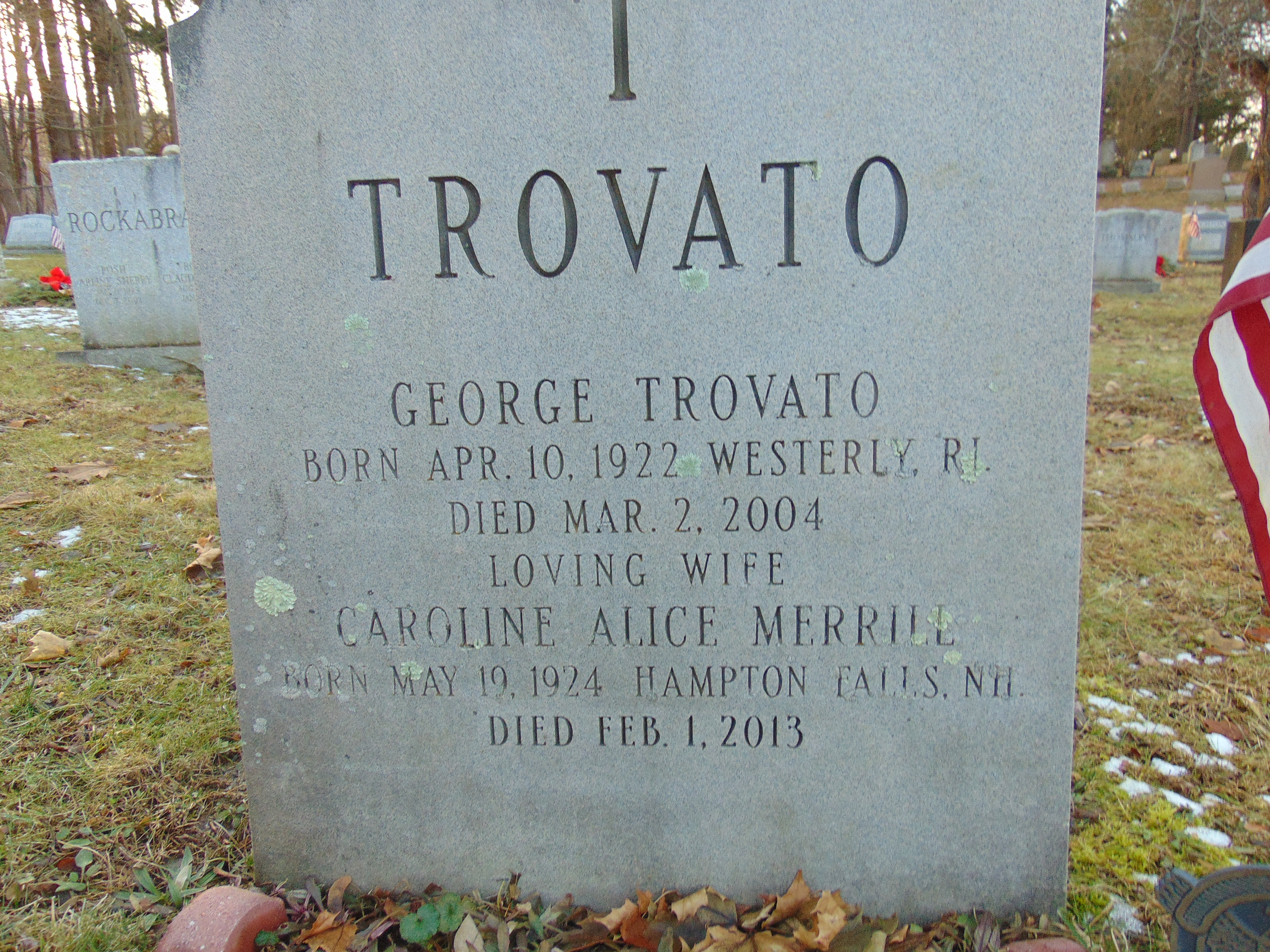 U.S. World War II Army Enlistment Records, 1938-46. Army serial #31290403. U.S. Social Security Applications and Claims Index, 1936-2007. U.S. Social Security Death Index, 1935-2014. The Westerly Sun (RI), obituary 03/05/2004.