Raymond E. Thompson
Born: May 18, 1935 In New Rochelle, NY
Died: December 24, 2007 In Mt. Kisco, NY

Sex: Male
Raymond E. Thompson was born on May 18, 1935 in New Rochelle NY to parents Andrew J. and Ann R. (Matvy) Thompson. Ray moved to Bedford at the age of 8. He was a graduate of Bedford Hills High School and attended SUNY Morrisville.
He married Carol Rotando in 1954 (est) and had two children Eugene and Tracey. He served his country from 1958-1960 and was Honorably Discharged from the U.S. Army.
He was a Life Member of the Bedford Fire Department since 1954, where he served as Chief of the Department and President. He was also elected Commissioner of the Bedford Fire District and was an Honorary Life Member of the Banksville Fire Department.
After his 26 year career as a Teamster and Professional Driver for Colonial Sand & Stone ended after a work-related injury, he devoted himself as an EMS Instructor for the State of New York, teaching many of the Fire/Police Departments and EMS providers of Westchester County.
He died December 24, 2007 in Mt. Kisco, New York after battling a long illiness.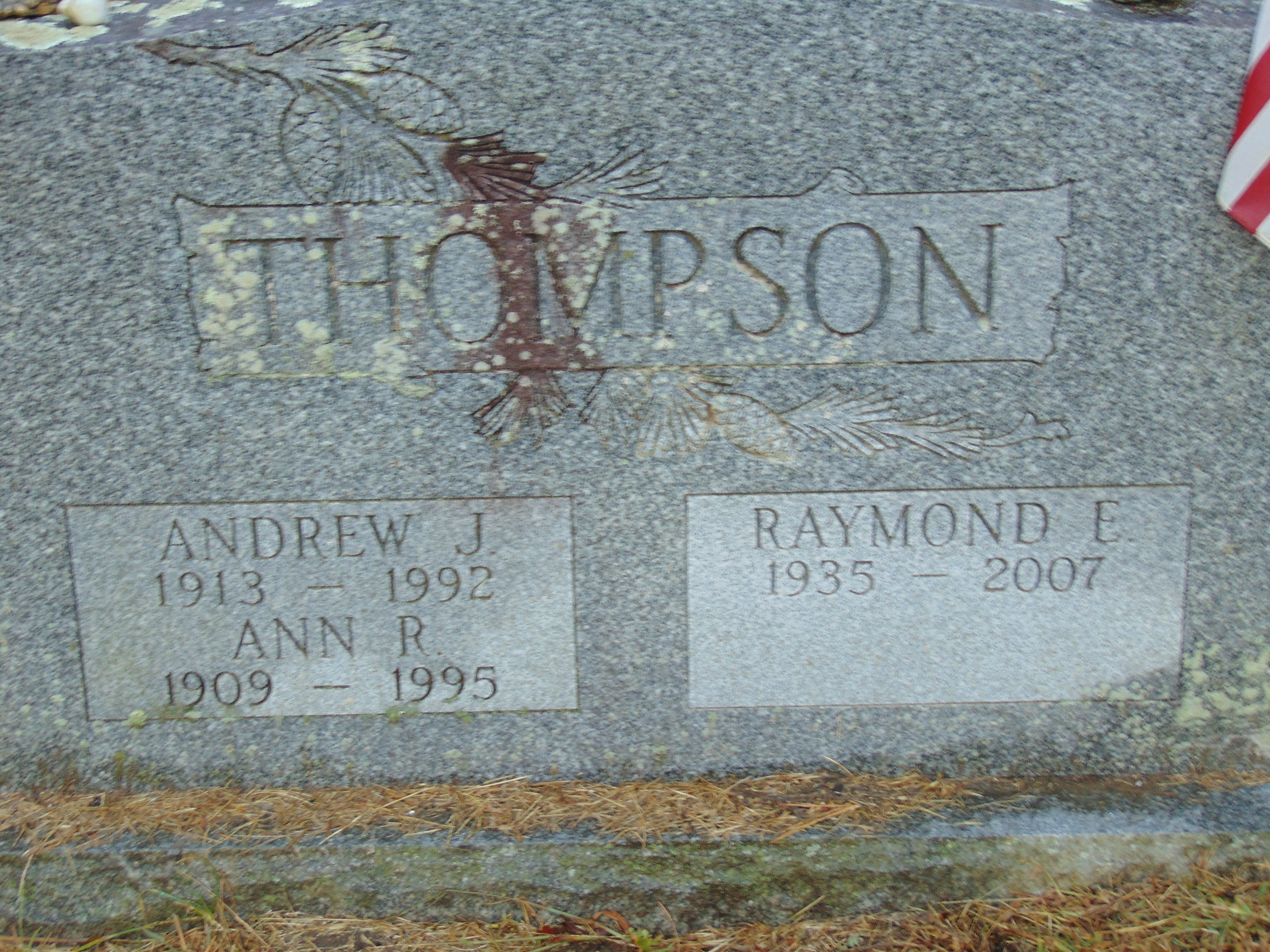 https://obits.lohud.com/obituaries/lohud/obituary.aspx?n=raymond-e-thompson&pid=149589723