Andrew J Johnson
Born: March 15, 1913 In New Rochelle, NY
Died: November 6, 1992 In Palm City, FL

Sex: Male
Andrew J. Thompson was born on March 15, 1913 in New Rochelle, NY to parents Edward and Rachael (maiden name unknown) Thompson. As per the 1920 and 1930 U.S. Censuses, the family still lived in New Rochelle. As per the 1940 U.S. Census, Andrew still lived in New Rochelle, was married to Ann R. (maiden name, wedding date and place unknown), had a son and Andrew worked as a truck driver. He enlisted in the U.S. Army on March 17, 1944 at Fort DIx, NJ as a Private. No further information is available on his service or post-war life.
He died on November 6, 1992 in Palm City, FL (some records say Mt. Kisco, NY).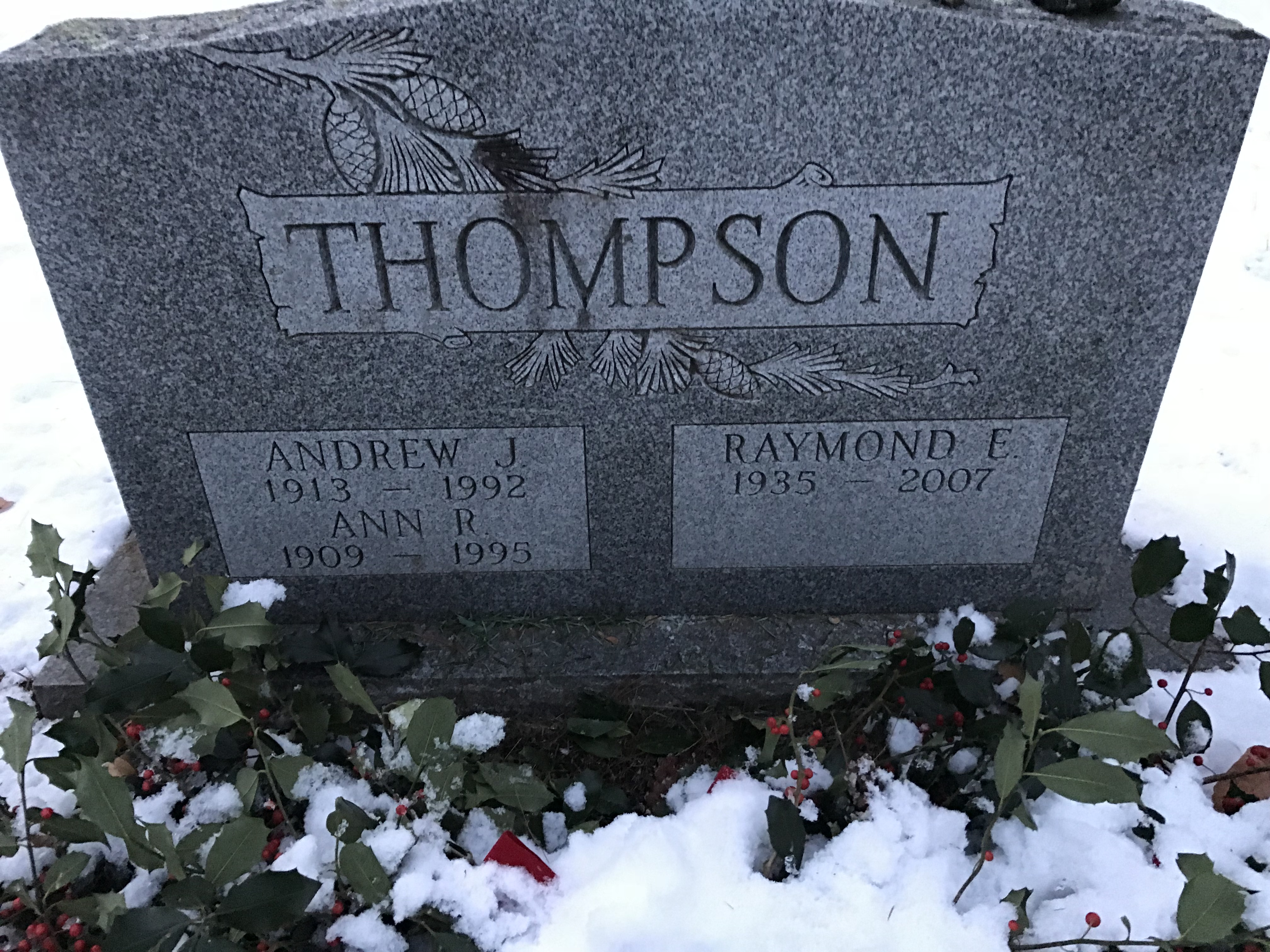 U.S. Social Security Applications and Claims Index, 1936-2007. U.S. World War II Army Enlistment Records, 1938-46. Army serial #42089658. U.S. Social Security Death Index, 1935-2014.