Frank Martin Tavolacci, Jr.
Born: September 18, 1925 In Bronx, NY
Died: August 10, 1999 In Sarasota, FL

Sex: Male
Frank Martin Tavolacci, Jr. was born on September 18, 1925 in the Bronx, NY to parents Frank Martin, Sr. and Emilia Margaret Keller Tavolacci. As per the 1930 and 1940 U.S. Censuses, the family lived in the Bronx. He was with the U.S. Coast Guard as a Seaman 1st Class serving on a destroyer escort that patroled the Mediteranean during WWII. He was wounded in action.
He married Barbara Ann Dungan on June 16, 1956; they had three daughters (Barbara, Patricia and Nancy) and three sons (Frank III, Richard and Michael). He was a construction project manager for Kuhn, Smith & Harris (involved in the construction of the TWA pilot training facilith at JFK Airport) and later with Kajima International (involved with the construction of the Toshiba office building in Staten Island, NY). They lived in Armonk, NY. He was also a volunteer with the Banksville Fire Dept. They moved to Sarasota, FL in 1994. He died on August 10, 1999 in Sarasota.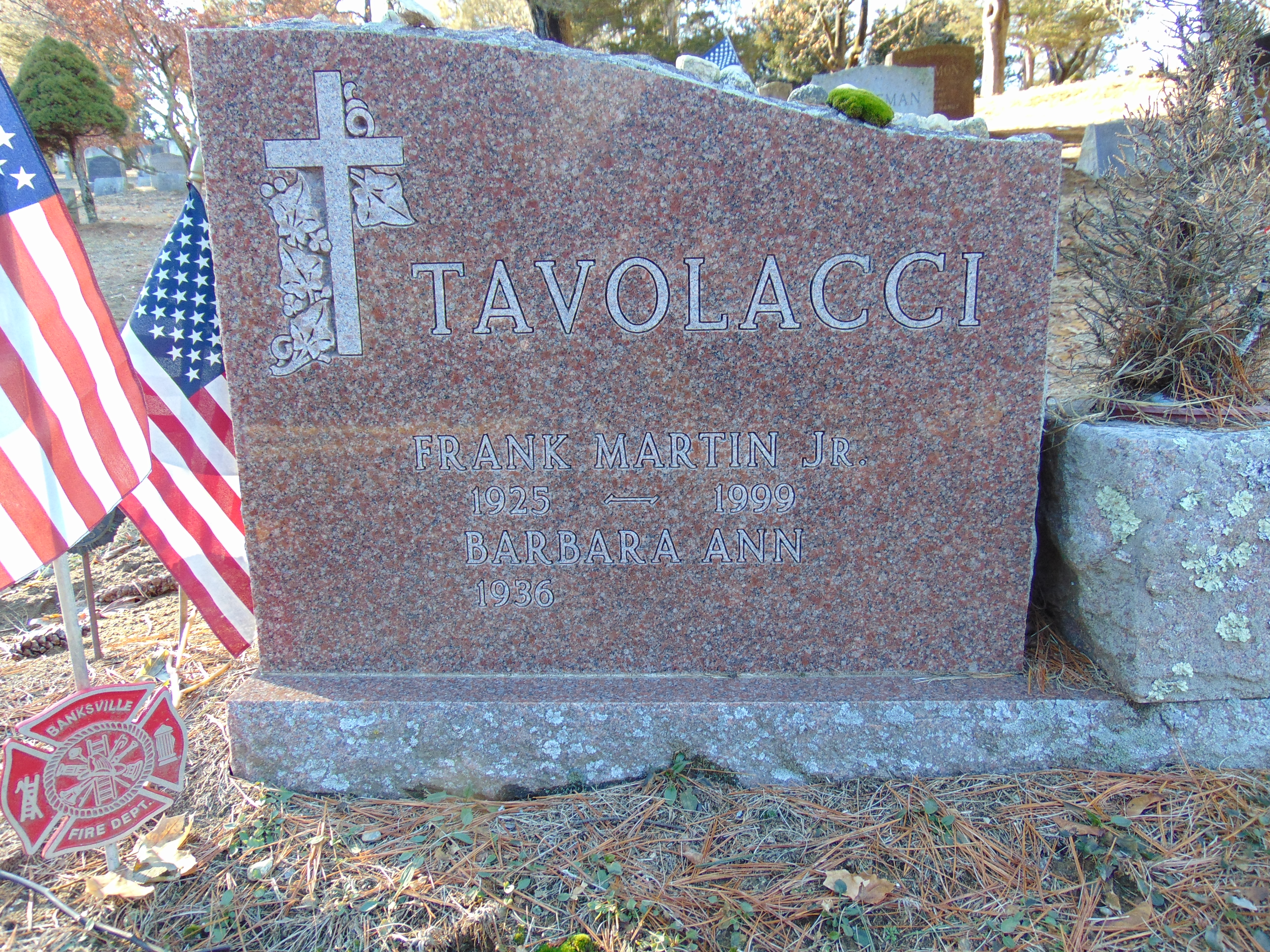 U.S. Social Security Applications and Claims Index, 1936-2007. U.S. Social Security Death Index, 1935-2014. U.S. Department of Veterans Affairs BIRLS Death File, 1850-2010. Sarasota Herald-Tribune (FL), obituary 08/12/1999.