Henry Edward Sullivan, Jr.
Born: December 1, 1925 In Boston, MA
Died: January 31, 1995 In Sarasota, FL

Sex: Male
Henry Edward Sullivan, Jr. was born on December 1, 1925 in Boston, MA to parents Henry Edward, Sr. and Helen C. Newman Sullivan. As per the 1930 and 1940 U.S. Censuses, the family still lived in Boston. He joined the U.S. Navy on January 5, 1943 in Boston and in early December 1943 he was serving on the Baltimore-class heavy cruiser, USS Boston (CA-69), as a Seaman 2nd Class (he was Seaman 1st Class by the end of 1943). In June 1944, he was a Fire Controlman 3rd Class. He mustered out as a Petty Officer 2nd Class (date unknown).
He married Margaret Warren on October 25, 1946 in Jacksonville, FL. No further information is available on his post-war life. He died on January 31, 1995 in Sarasota, FL.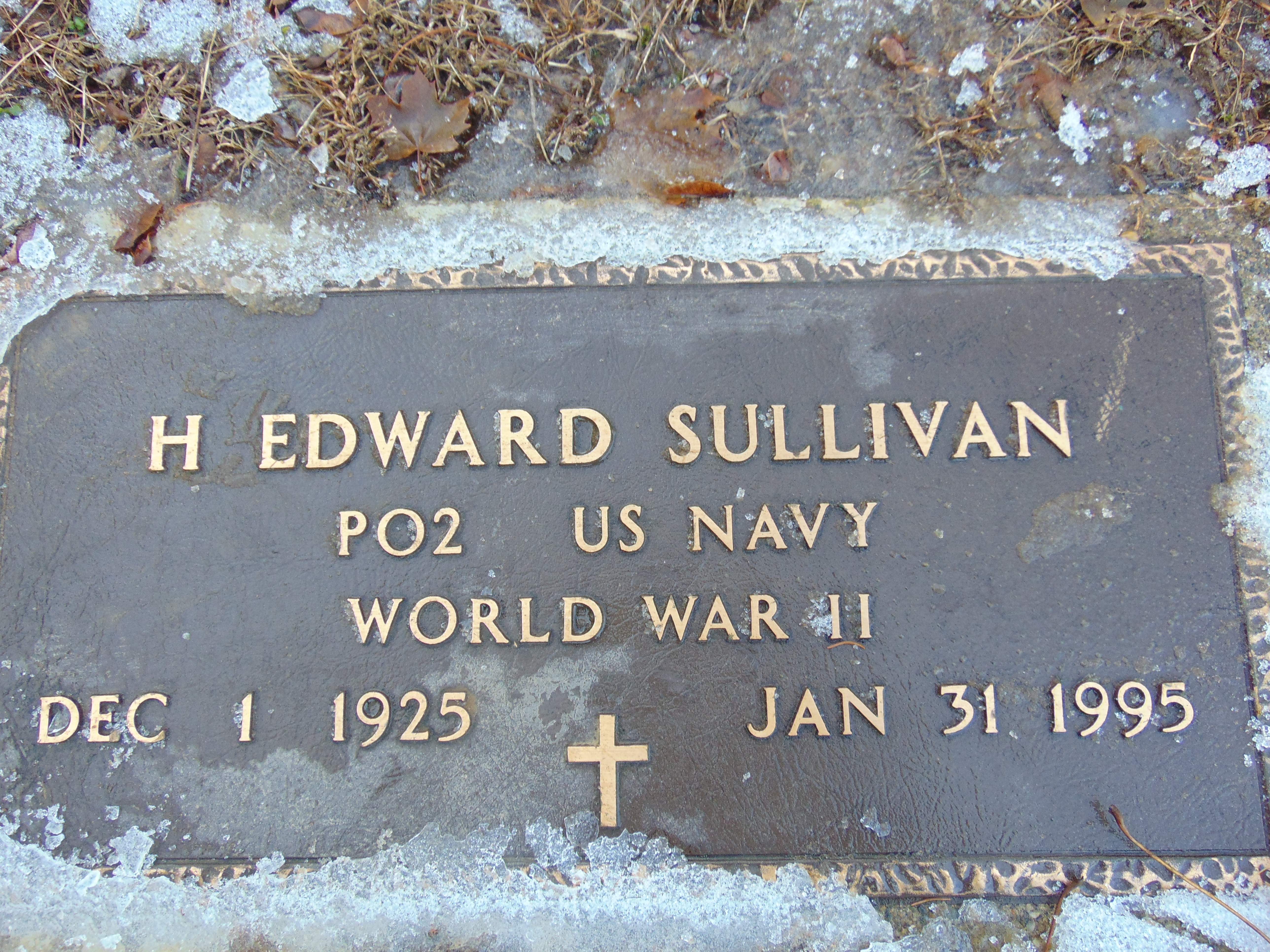 Massachusetts Birth Index, 1860-1970. U.S. World War II Navy Muster Rolls, 1938-49. Service #2028129. Florida, County Marriage Records 1823-1982, page #19124. U.S. Social Security Applications and Claims Index, 1936-2007. U.S. Social Security Death Index, 1935-2014. Florida Death Index, 1877-1998.