Howard James Strateman
Born: October 18, 1919
Died: February 19, 1982 In Armonk, NY

Sex: Male
Howard James Strateman was born on October 18, 1919 in NY to parents Emil and Maud Matthews Strateman. As per the 1920 U.S. Census, the family lived in White Plains, NY. As per the 1940 Census, he was in his 3rd year at Columbia University. However, there are records of him enlisting in the U.S. Marine Corps. on May 2, 1939 as a Private First Class in the Platoon Leaders Unit, 3rd Reserve District, NY. In April 1943, he was a First Lieutenant of the Headquarters and Service Co. of the 23rd Marines (Reinforcement), Infantry Schools Battalion, Camp Lejeune, NC. In January 1945, he was at the Base Depot, Fleet Marine Force, Naval Operating Base (South Annex), Norfolk, VA. At some point during WWII, he was wounded in action. He was released from service on August 4, 1945.
He married Florence Kotzian on October 18, 1947 in New Rochelle, NY; they had a son (Howard) and two daughters (Carol and Pamela). He was in sales and traveled alot. He died on February 19, 1982 in Armonk, NY.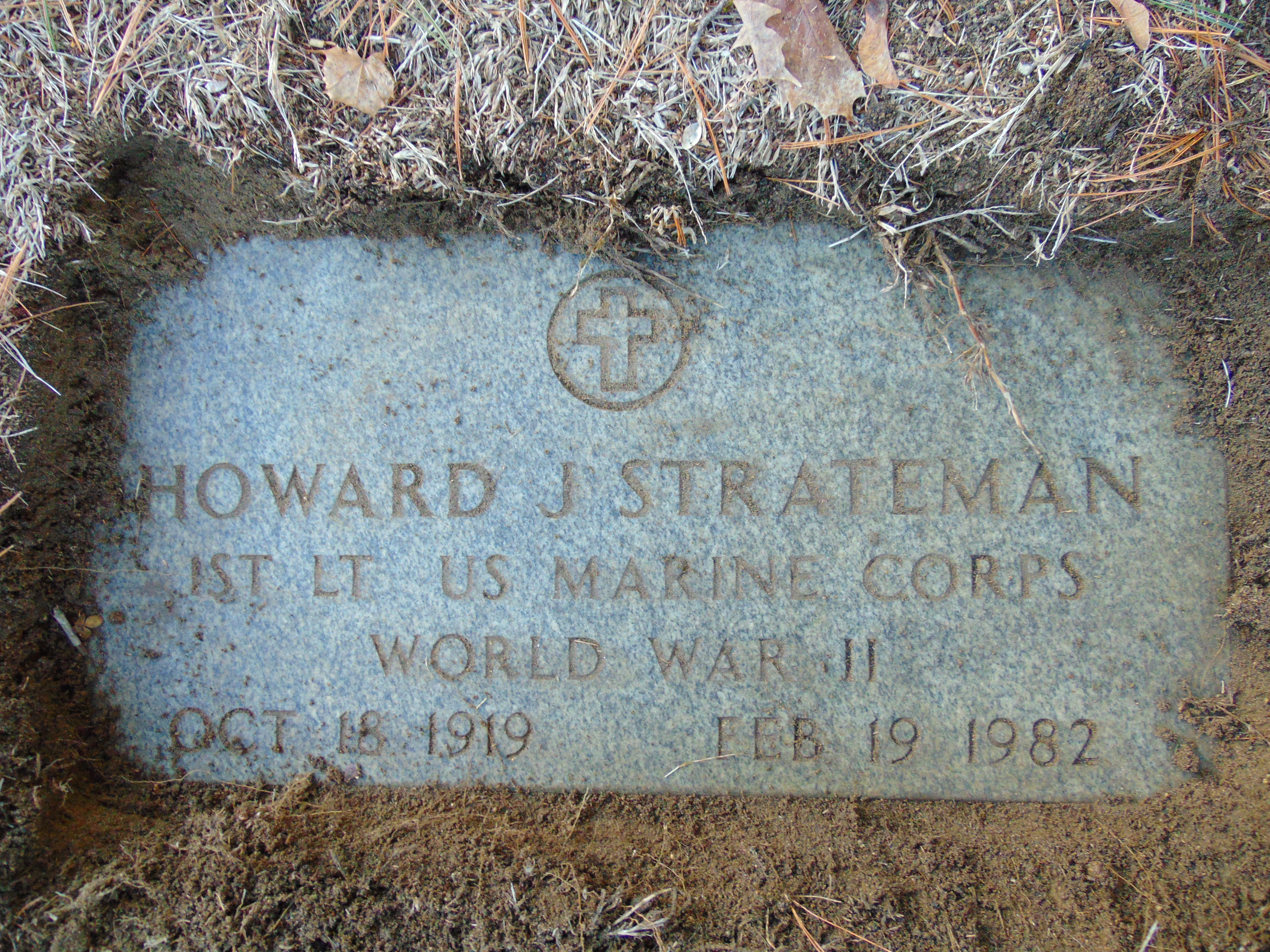 U.S. Marine Corps Muster Rolls, 1798-1958. U.S. Social Security Death Index, 1935-2014. U.S. Department of Veterans Affairs BIRLS Death File, 1850-2010.