Donald Stillman
Born: December 19, 1892 In Brooklyn, NY
Died: April 20, 1949 In White Plains, NY

Sex: Male Eyes: Blue/Gray Height: 5' 9"
Donald (no middle name) Stillman was born on December 19, 1892 in Brooklyn, NY to parents Harry and Jane "Jennie" Bennett Stillman. Prior to enlisting, he was single, living in Brooklyn and was a self-employed printer. He enlisted on March 26, 1918 in the U.S. Army and inducted at Camp Meigs, MA as a Private. He was assigned to the 321st Replacement Unit, Motor Transport Corp. of the Quartermaster Corp. He was promoted to Corporal on October 25, 1918, to Sergeant on February 1, 1919 and to Sergeant 1st Class on March 18, 1919. He did not serve overseas. He was honorably discharged on demobilization on April 14, 1919.
As per the 1920 U.S. Census, he was single and living with his mother in Brooklyn and was a solicitor with a printing concern. He married Helena Sarah Smith on June 2, 1920 in Brooklyn. As per the 1940 U.S. Census, he was living with his brother Henry in Greenburgh/Elmsford, NY and worked for the New York Herald Tribune as a columist. He died on April 20, 1949 in White Plains, NY.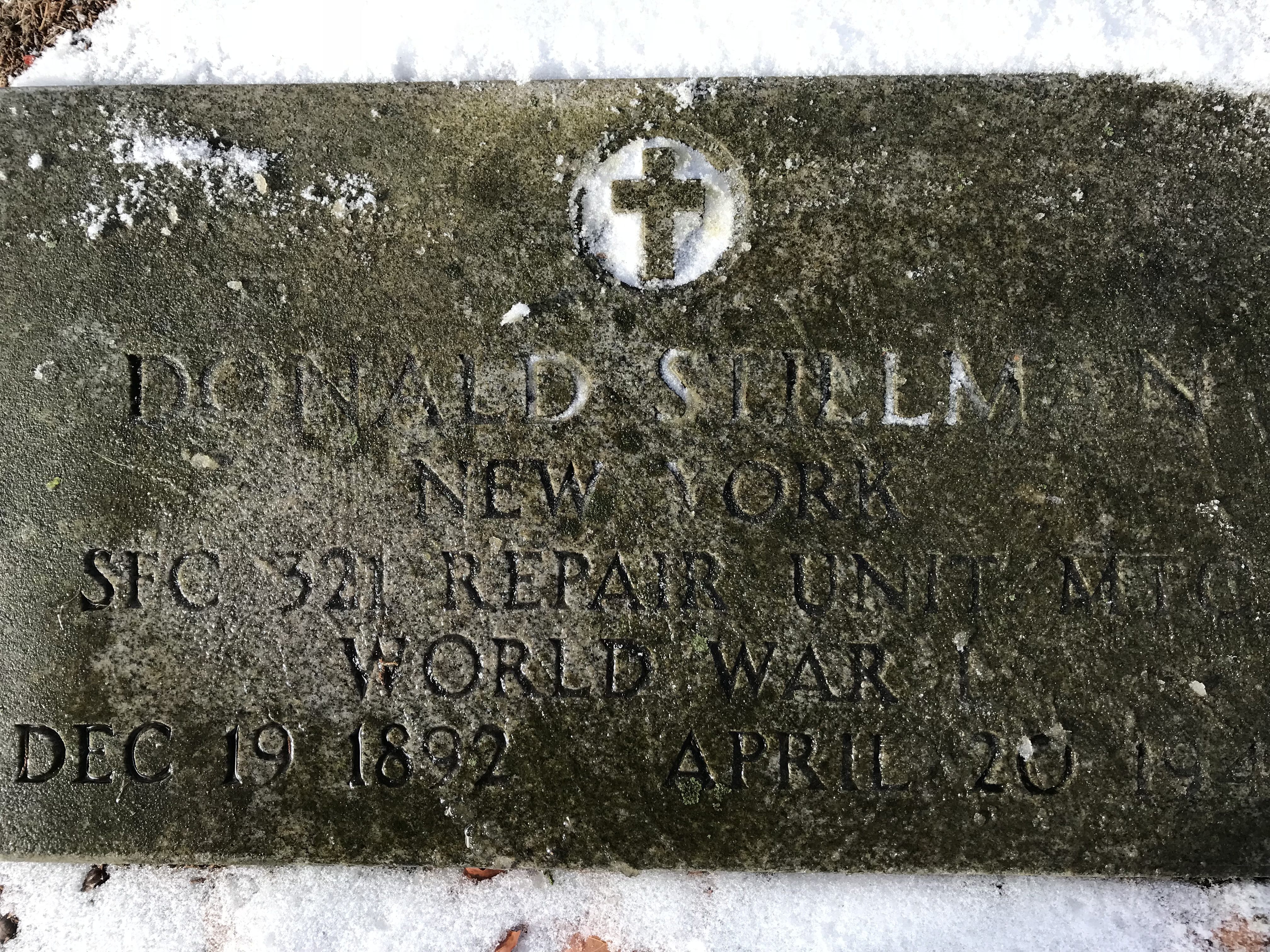 WWI Draft Registration Card. WWI New York Army Cards. Army serial #704084. WWII "Old Man's Draft" Registration Cards. U.S. Headstone Applications for Military Veterans, 1925-1963, page #588.