Sylvester Thomas Steger
Born: December 21, 1918 In Jersey City, NJ
Died: December 16, 1991 In Greenwich, CT

Sex: Male Eyes: Hazel Height: 5' 10"
Sylvester Thomas Steger was born on December 21, 1918 in Jersey City, NJ to parents of Hermann Joseph and Mary "Marie" Mikolich Steger. As per the 1920 U.S. Census, the family lived in North Castle, NY. As per the 1930 U.S. Census, he was living at the St. Francis Orphan Asylum in New Haven, CT. After completing high school, Sylvester was a salesman for Singer Sewing Machine Co. He enlisted in the U.S. Army on February 17, 1942 at Fort Devens, MA as a Private. He was released from service on November 18, 1945.
He was a salesman of drug supplies and lived in Greenwich, CT. He never married. He died on December 16, 1991 in Greenwich.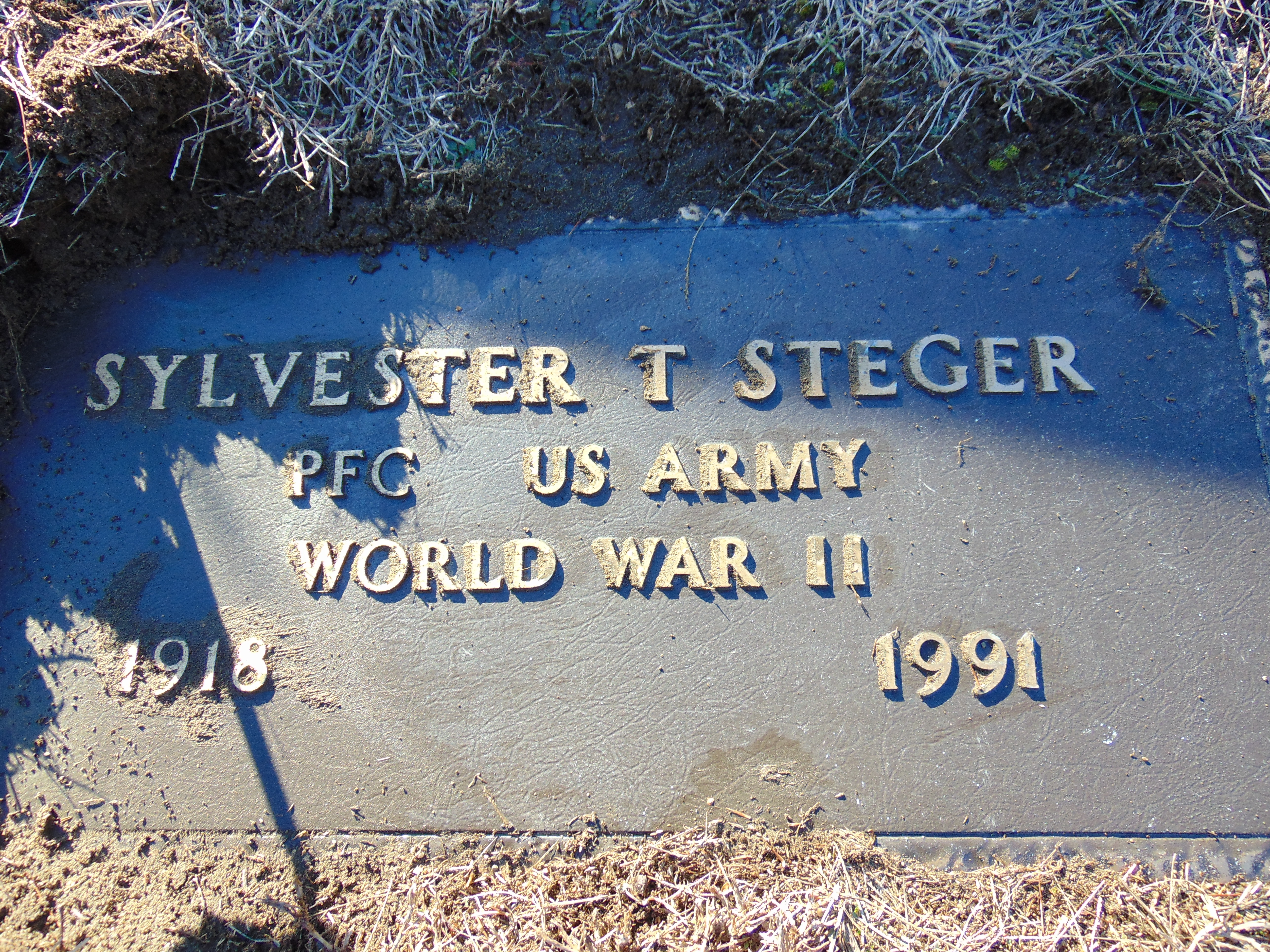 U.S. WWII Draft Cards Young Men, 1940-47. U.S. World War II Army Enlistment Records, 1938-46. Connecticut Death Index, 1949-2012, file #26123. U.S. Social Security Death Index, 1935-2014. U.S. Department of Veterans Affairs BIRLS Death File, 1850-2010.