Nat Thomas Steadman
Born: January 9, 1921 In Waynesboro, GA
Died: January 8, 1978 In Katonah, NY

Sex: Male Eyes: Brown Height: 6' 1"
Nat Thomas Steadman was born on January 9, 1921 in Waynesboro, Burke County, GA to parents George Alfred, Sr. and Georgia E. Thomas Steadman. In 1942, when he registered for the WWII draft, he lived in Augusta, GA, was single and worked for the Firestone Tire & Rubber Co. as a credit man. He enlisted in the U.S. Army on July 29, 1942 at Fort McPherson, Atlanta, GA as a Private. When he was released from service (date unknown), he held the rank of Corporal. No further information is available on his service.
He was married Phyllis Jean Brown (wedding date and place unknown). They had two daughters. In 1963 they lived in Boston, MA and in 1974 they lived in Armonk, NY. He died on January 8, 1978 in Katonah, NY.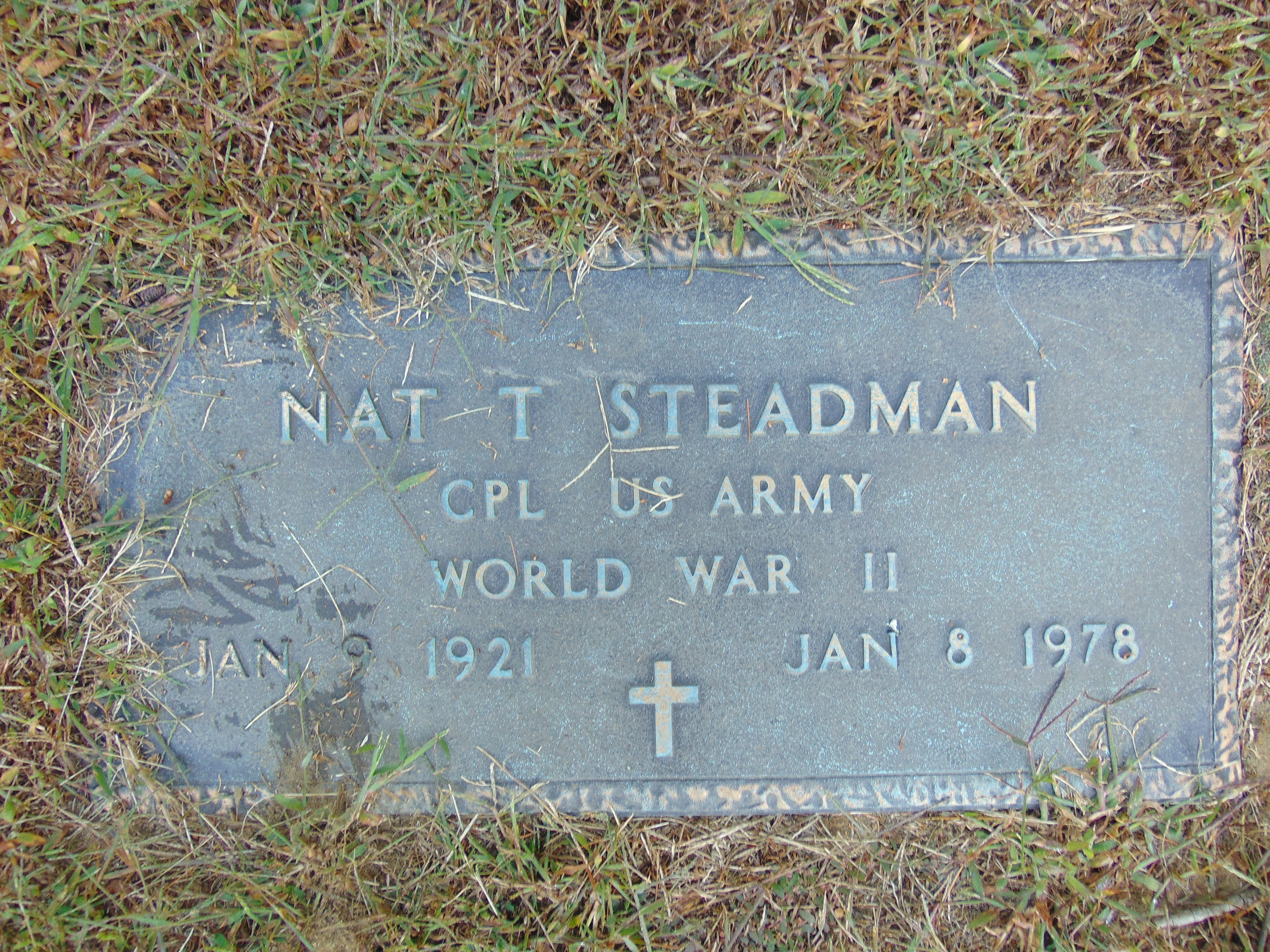 U.S. Social Security Applications and Claims Index, 1936-2007. U.S. WWII Draft Cards Young Men, 1940-1947, page #181. U.S. World War II Army Enlistment Records, 1938-46. Army serial #34355118. U.S. Social Security Death Index, 1935-2014. U.S. Department of Veterans Affairs BIRLS Death File, 1850-2010.