Arthur Lyman Sniffen
Born: May 5, 1907 In Greenwich, CT
Died: August 5, 1988 In Lyme, CT

Sex: Male Eyes: Blue Height: 5' 6"
Arthur Lyman Sniffen was born on May 5, 1907 in Greenwich, CT to parents Lyman and Eva (maiden name unknown) Sniffen. As per the 1920 U.S. Census, the family lived in Darien, CT. In 1940, he lived in Stamford, CT with his widowed mother and worked for Delafield Evers in Darien. He enlisted in the U.S. Army on March 2, 1943 in New Haven, CT as a Private; his discharge date is unknown. No further information is available about his service.
He was a caretaker at Davisons Lord Creek Farm. He was single and lived in New Canaan, CT. He died on August 5, 1988 in Lyme, CT.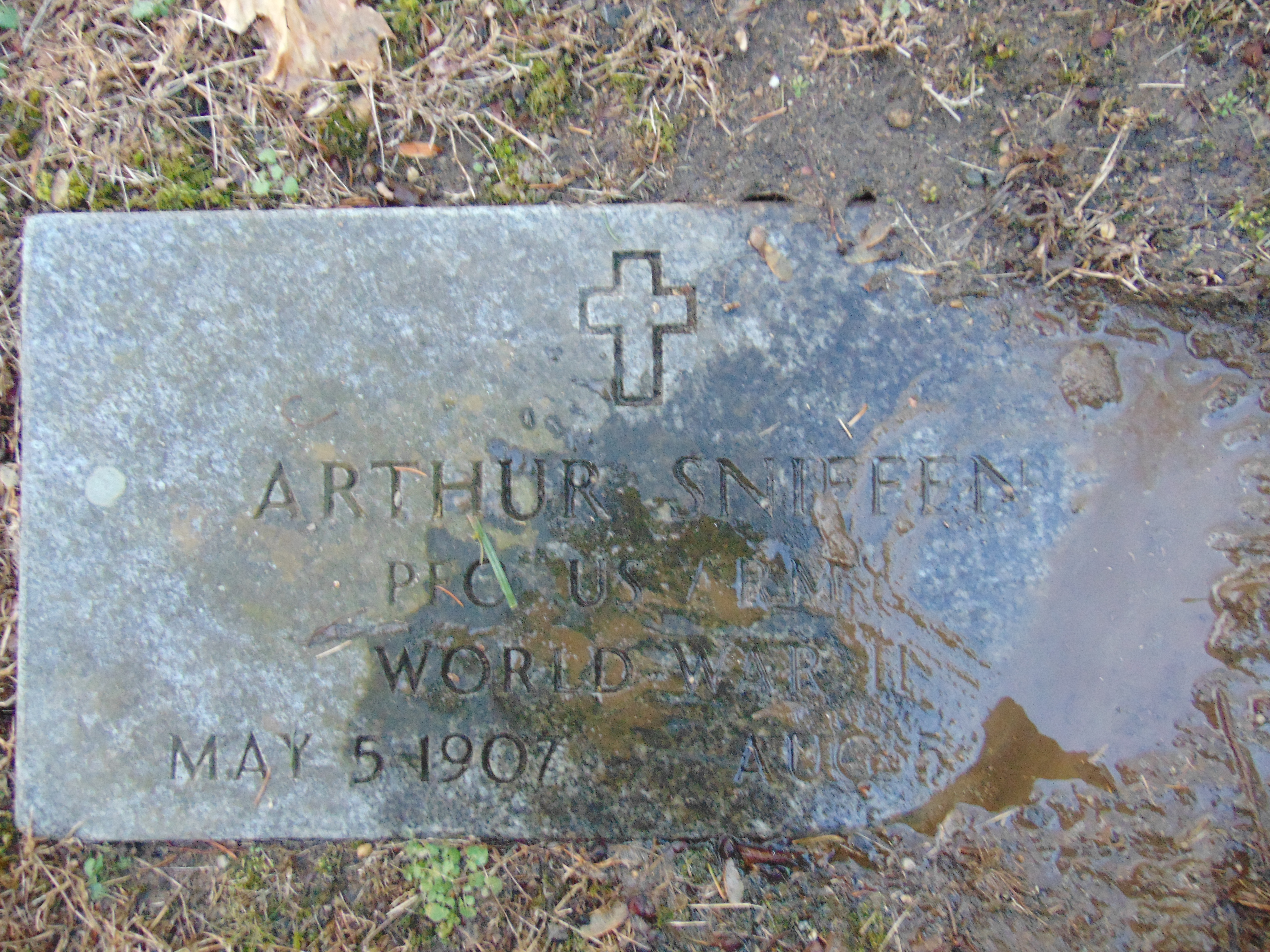 U.S. WWII Draft Cards Young Men, 1940-47. U.S. World War II Army Enlistment Records, 1938-46. Army serial #31328979. U.S. Social Security Death Index, 1935-2014. Connecticut Death Index, 1949-2012, file #17870. [Tombstone picture is poor; to be retaken Spring 2018.]