John Rock Schnoor
Born: January 30, 1917 In Brooklyn, NY
Died: January 6, 2003 In Armonk, NY

Sex: Male Height: 5' 7"
John Rock Schnoor was born January 30, 1917 in Brooklyn, NY to parents Harry Jurgens and Esther Ann Williams Schnoor. As per 1920 and 1940 U.S. Censuses, the family lived in North Castle, NY and, in 1940, he worked as a chauffeur/driver. He enlisted in the U.S. Army on March 19, 1943 in New York City as a Private. No further information is available on his service.
He married Eleanor F. (maiden name unknown; wedding date and place unknown). They lived in Armonk, NY. John was a member of the Armonk Volunteer Fire Department. He died on January 6, 2003 in Armonk.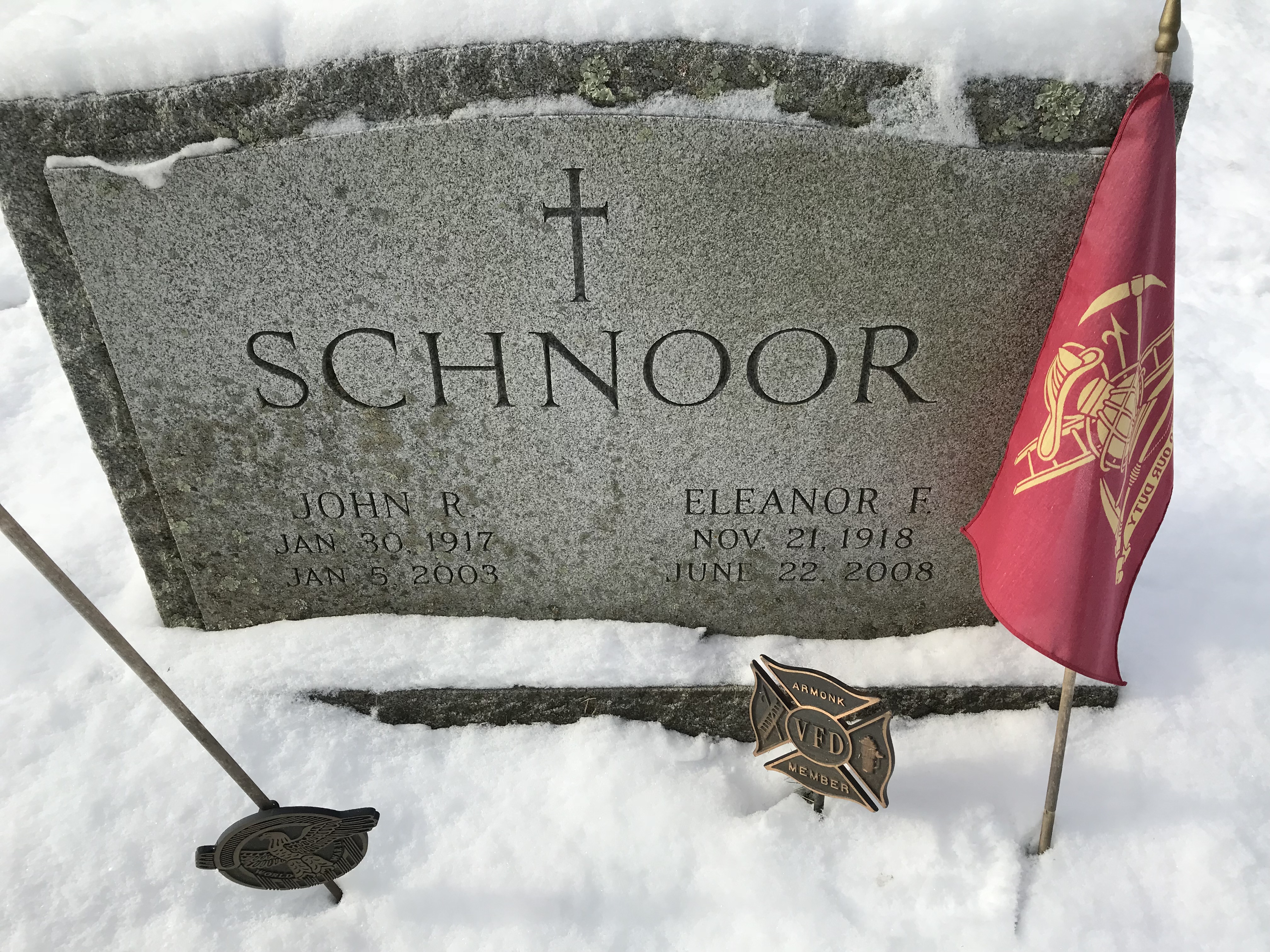 U.S. Social Security Applications and Claims Index, 1936-2007. U.S. World War II Army Enlistment Records, 1938-46. U.S. Social Security Death Index, 1935-2014.