Joseph Albert Schaefer
Born: June 1888 In Woodridge, NJ
Died: February 16, 1929 In Katonah, NY

Sex: Male
Joseph Albert Schaefer was born on June 13, 1888 in Woodridge, NJ to parents Joseph and Bertha M. Jackman Schaefer. He was inducted in the U.S. Army on April 26, 1918 in Westchester County, NY as a Private in the 152nd Depot Brigade. He was promoted to Private 1st Class on May 22, 1918, to Corporal on July 15, 1918 and to Sergeant on August 22, 1918. He never served overseas. He was honorable discharged on April 4, 1919 on demobilization.
As per the 1920 U.S. Census, he was single, living in Bedford, NY and a civil engineer with a construction company. He died on February 16, 1929 in Katonah, NY of tuberculosis.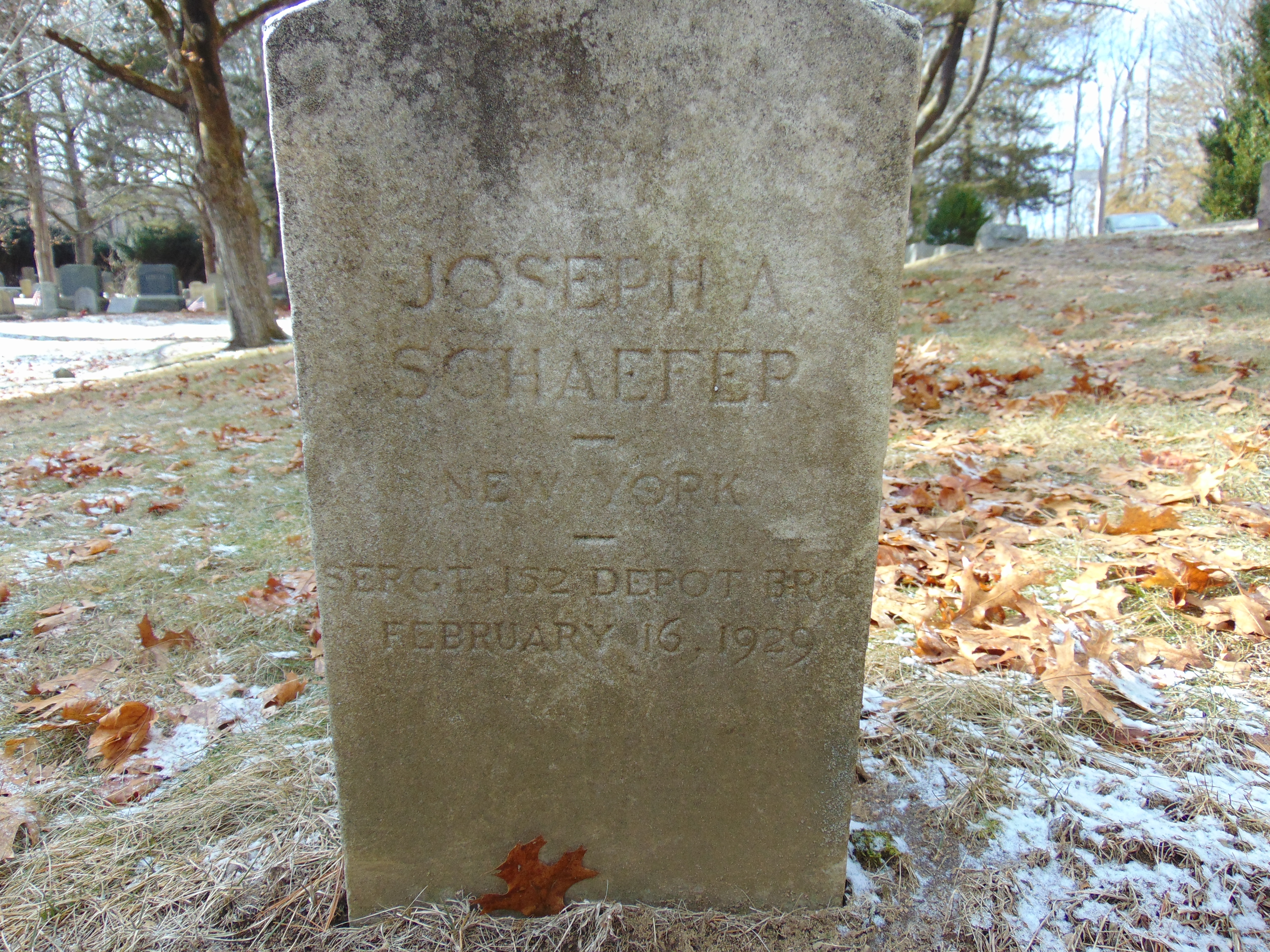 WPA location #8553. New York, Abstracts of World War I Military Service, 1917-1919. Army serial #2791006.