Samuel R Park
Born: 1833
Died: March 28, 1883 In Norwalk, CT

Sex: Male
Samuel R. Park (a/k/a "Parks") was born in 1833 (estimated). Prior to enlisting, he was a shoemaker. He enlisted on September 1, 1862 in Greenwich, CT in Company H of the 28th Connecticut Infantry Regiment, for a nine-month period. Private Parks was mustered out on August 28, 1863.
In the 1860 census Private Parks (age 23) and his wife, Ann (age 20), are living next to "Riley" (Raleey) Miller in Greenwich, CT. In the 1880 census, he is living in Darien, CT.
He died on March 28, 1883 in Norwalk, CT.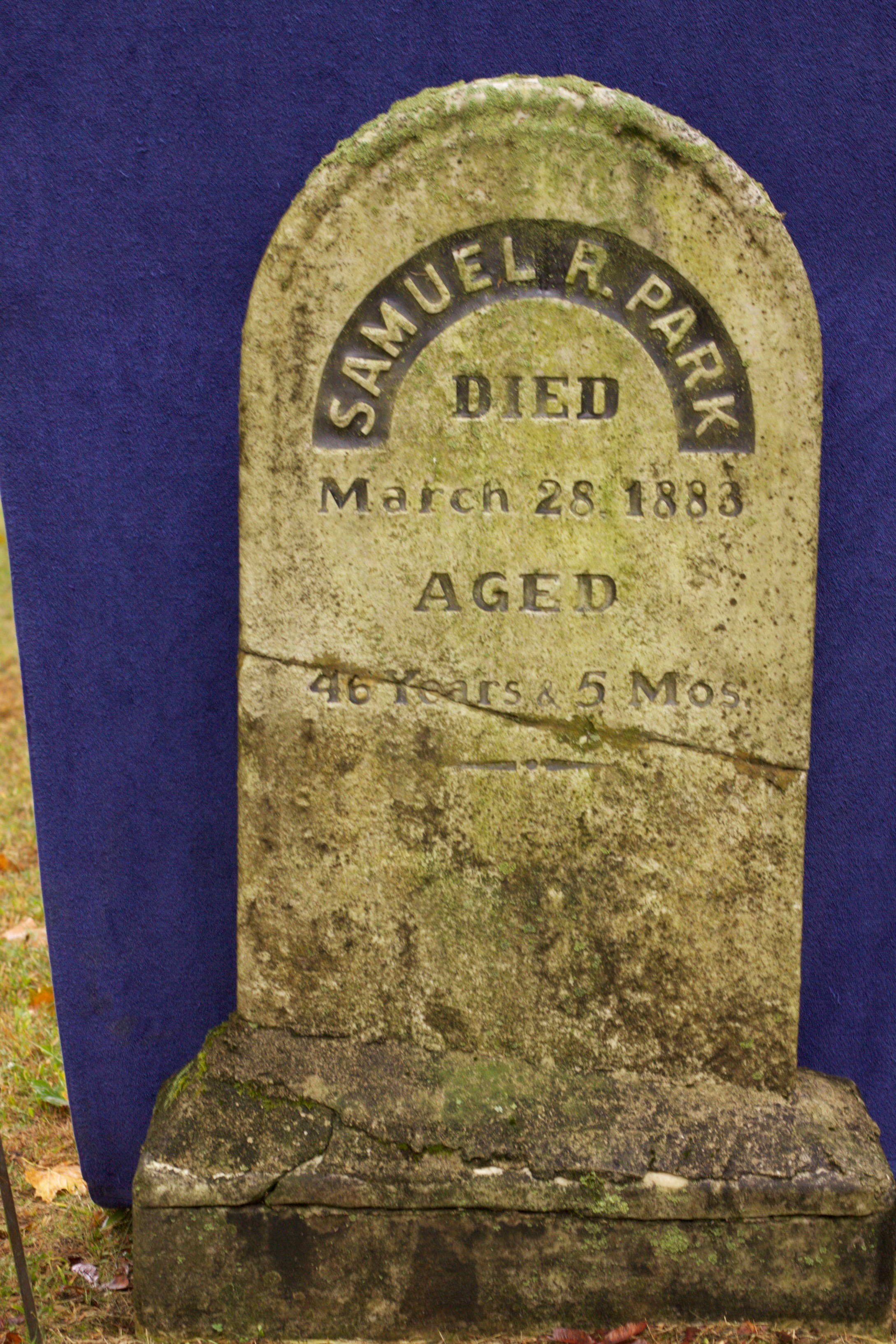 He has a family stone, but is not on WPA locations. He is on Ancestry.com: 1861-5, NARA M535/ roll 12, and on Richard Lander's list. He is not on the 1890 Veterans' census. Private Parks is on the Roster for the 28th Regiment of Connecticut Volunteers, 1862-97, page #18.