Ernest G Rudinger
Born: December 30, 1911 In Vienna, Austria
Died: November 26, 2002 In Ithaca, NY

Sex: Male
Ernest G. Rudinger was born on December 30, 1911 in Vienna, Austria to parents Josef and Friederika "Fritizie" Schonfeld Rudinger. As per the 1940 U.S. Census, he lived in Vienna but fleeed the Nazis emigrating to the U.S. in 1938, resided in New York City in 1940, lived with a cousin and worked as a saleman for Twine & Vorn. Despite not yet being a U.S. citizen, he enlisted in the U.S. Army on February 11, 1943 in New York City as a Private. He was released from service on March 27, 1946. No further information is available on his service.
He became a naturalized American citizen (date unknown). He was married the first time, probably in 1940 (wife's name unknown) and they had a son and a daughter. After the war, he married Gerda Geertruy Knegtmans, a member of the Dutch underground when they met. They lived in Armonk starting in 1950; Gerda died in 1998 in Armonk. He died on November 26, 2002 in Ithaca, NY.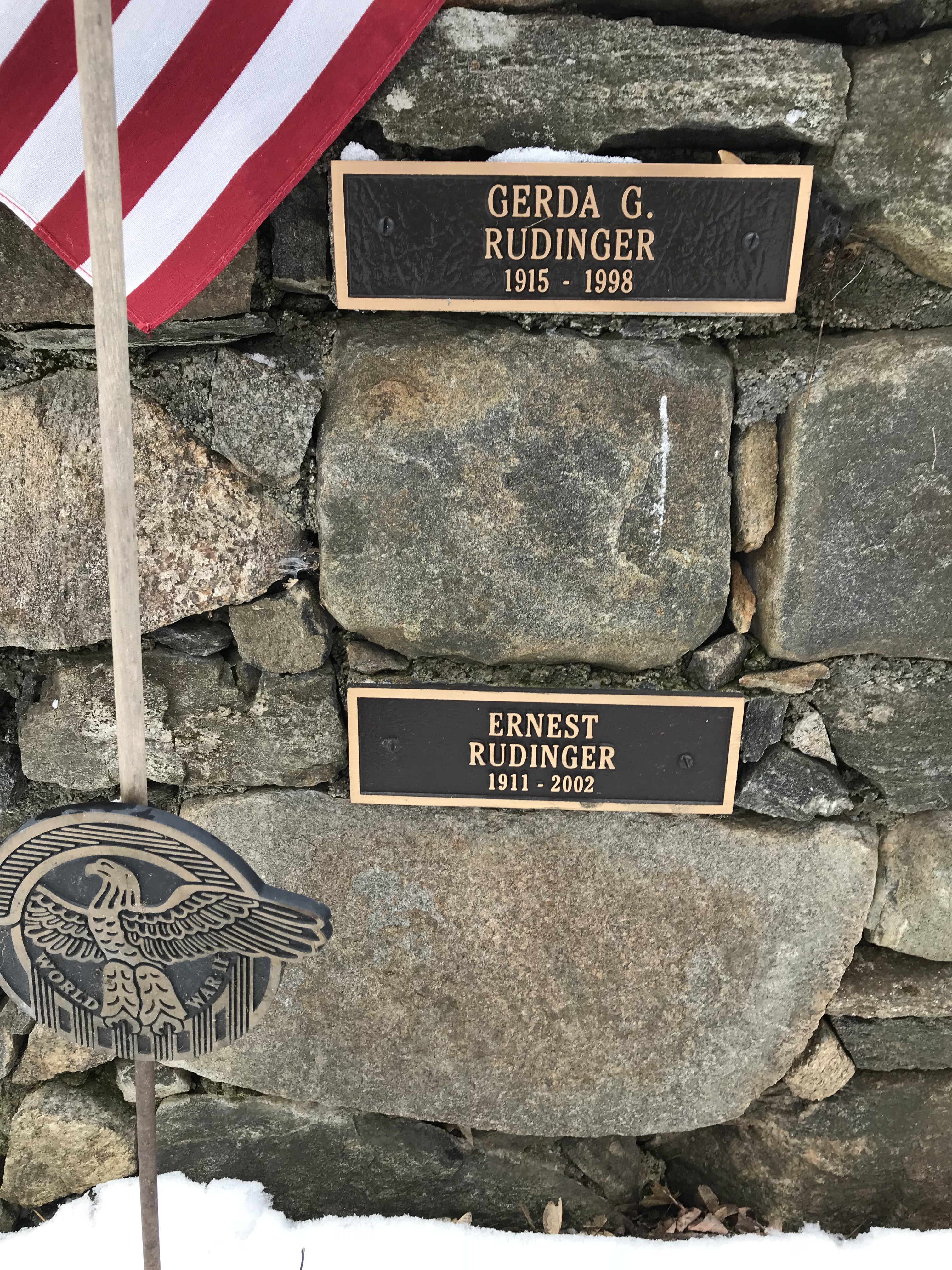 U.S. Social Security Applications and Claims Index, 1936-2007. U.S. World War II Army Enlistment Records, 1938-46. Army serial #32801405. U.S. Naturalization Record Indexes, 1791-1992 (Indexed in World Archives Project), page #3525. U.S. Social Security Death Index, 1935-2014. U.S. Department of Veterans Affairs BIRLS Death File, 1850-2010.