Lee Sumner Richards, Jr.
Born: May 19, 1916 In Brooklyn, NY
Died: July 28, 1996 In Stuart, FL

Sex: Male
Lee Sumner Richards, Jr. was born May 19, 1916 in Brooklyn, NY to Lee Sumner, Sr. and Martha S. Brown Richards. As per the 1930 U.S. Census, the family lived in White Plains, NY. As per the 1940 US. Census, Lee was single and a freshman in Bowdoin College. Because of the Great Depression, he had to leave college as the expenses were too great and he had to support his family. He worked in the amusement/recreation industry. He enlisted in the U.S. Army on February 5, 1941 in New York City as a Private. He was accepted into Officer Training School in Charleston, SC.
He married Elaine Goltz in Charleston at an Army ceremony on December 24, 1942. She was a copywriter for McCann Erickson, an advertising agency in New York City. Newly commissioned Lieutenant Richards was shipped off to the Pacific Theater in the Army Air Force Signal Corps. He established and ran all the communications for an airbase on Okinawa after it was taken from the Japanese. He was released from service on March 12, 1946 as a Captain.
After the war, he oined his father's company, Richards Shook Co. [A shook is a wooden box used to ship items.] After a few years, he joined the Rennick & Mahoney Co., as a traveling salesman. There he sold liquid handling equipment, like tank trucks. In the early 1960's, he left that company to start his own liquid handling equipment company – Lee Equipment Co. He ran that company until his retirement around 1980. Lee and Elaine had two sons (Lee III and Keith). He was an active member of the Bedford Village Lions Club and worked with the Boy Scout Troop in Bedford. He died on July 28, 1996 in Stuart, FL.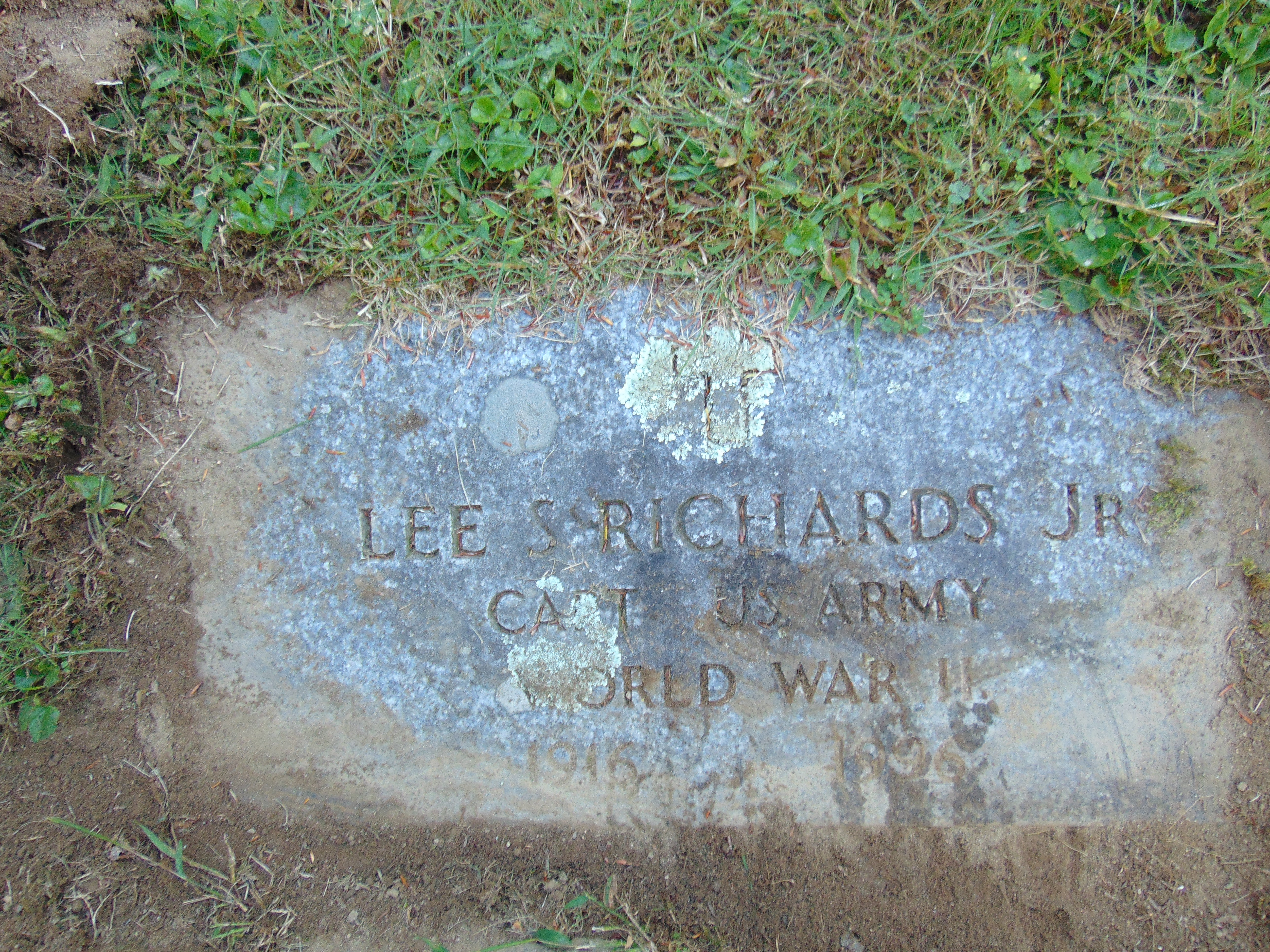 U.S. World War II Army Enlistment Records, 1938-46. Army serial #32004896. U.S. Social Security Death Index, 1935-2014. Florida Death Index, 1877-1998. U.S. Department of Veterans Affairs BIRLS Death File, 1850-2010.