Allan Lawrence Reynolds, Jr.
Born: August 7, 1938 In Greenwich, CT
Died: March 1, 1959 In New York

Sex: Male
Allan Lawrence Reynolds, Jr. was born on August 7, 1938 in Greenwich, CT to parents Allan Lawrence, Sr. and Ruth (maiden name unknown) Reynolds. He enlisted in the U.S. Navy Reserves on September 4, 1956 in Connecticut. He served on the Artemis-class attack cargo ship, USS Tanner (AGS 15), as a Seaman. No further information is available on his service.
He died on March 1, 1959 in New York.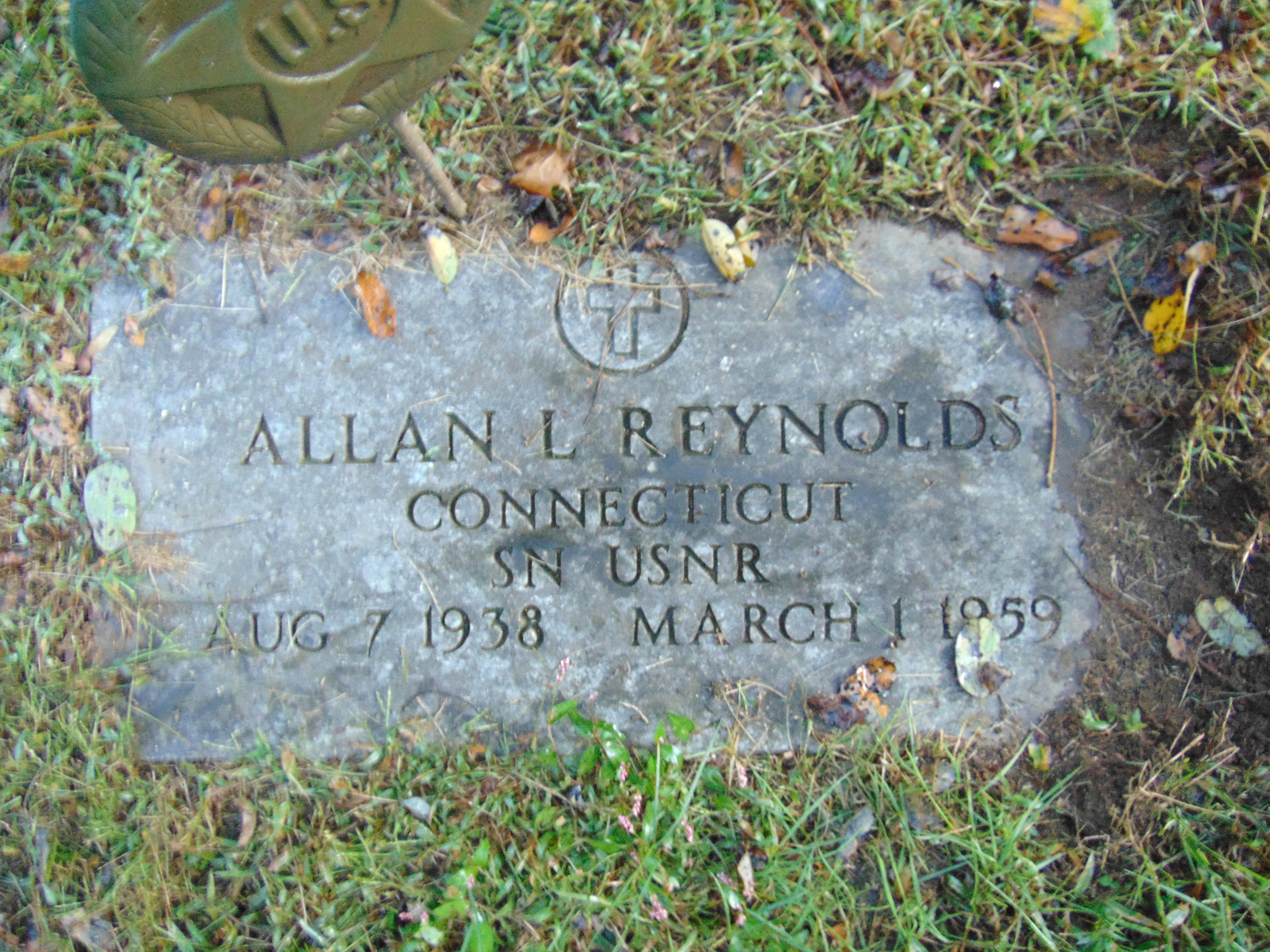 U.S. Headstone Applications for Military Veterans, 1925-63. Service #4656673. Connecticut Death Index, 1949-2012.