Charles Nash Reid, Jr.
Born: August 27, 1914 In Virginia Beach, VA
Died: October 14, 1999 In Troy, NY

Sex: Male Eyes: Hazel Height: 6' 2"
Charles Nash Reid, Jr. was born on August 27, 1914 in Virginia Beach, VA to parents Charles Nash, Sr. and Rosalie Milnes Reid. As per the 1920 and U.S. Censuses, the family lived in Jacksonville, FL. When he registered for the draft on October 16, 1940, he lived in Atlantic Beach, FL and worked for the City of Jacksonville. He enlisted in the U.S. Navy on October 14, 1940 and on December 21, 1940 was stationed Section Base, Jacksonville as a Seaman 1st Class. By March 1941, he was Seaman, 2nd Class but records from December 1941 have him as Seaman 1st Class. He was released from service on March 31, 1947. No further information is available on his service.
He was the proprietor of Armonk Hardware Store for 34 years before retiring in 1982. He was a member of the Armonk Chamber of Commerce. He was an avid golfer and was a member of the Whippoorwill Club in Armonk. He was married to Elizabeth W. (maiden name unknown) and had three daughters and a son. He died on October 14, 1999 in Troy, NY.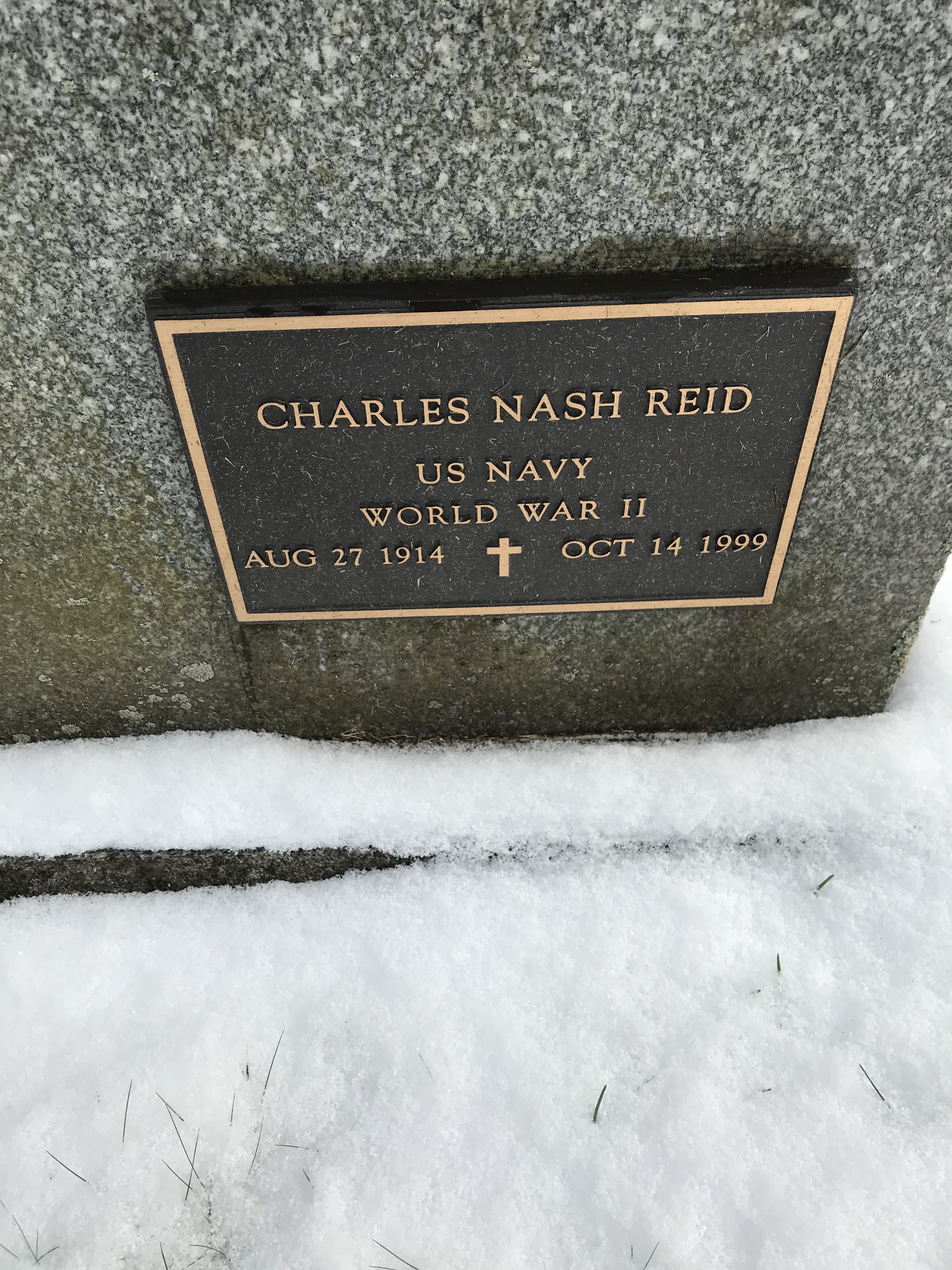 U.S. Social Security Applications and Claims Index, 1936-2007. U.S. WWII Draft Cards Young Men, 1940-47. Service #4068952. WWII Navy Muster Rolls, page #229. U.S. Social Security Death Index, 1935-2014. Veterans Affairs BIRLS Death File. http://www. legacy.com/obituaries/lohud/obituary.aspx?page=lifestory&pid=148669540