Wilfred Clarence Prather
Born: February 7, 1921 In Buffalo, NY
Died: August 1, 1995 In Armonk, NY

Sex: Male
Wilfred "Bud" Clarence Prather was born on February 7, 1921 in Buffalo, NY to parents Alfred Clarence and Carolyn Mary Sears Prather. As per the 1930 and 1940 U.S. Censuses, the family still lived in Buffalo. Bud married Irma C. Hess on October 7, 1941 in Chicago, IL. While there is a WWII emblem adjacent to Bud's gravestone in Middle Patent Cemetery, there are no records online verifying that he served in any branch of the U.S. military.
He died on August 1, 1995 in Armonk, NY.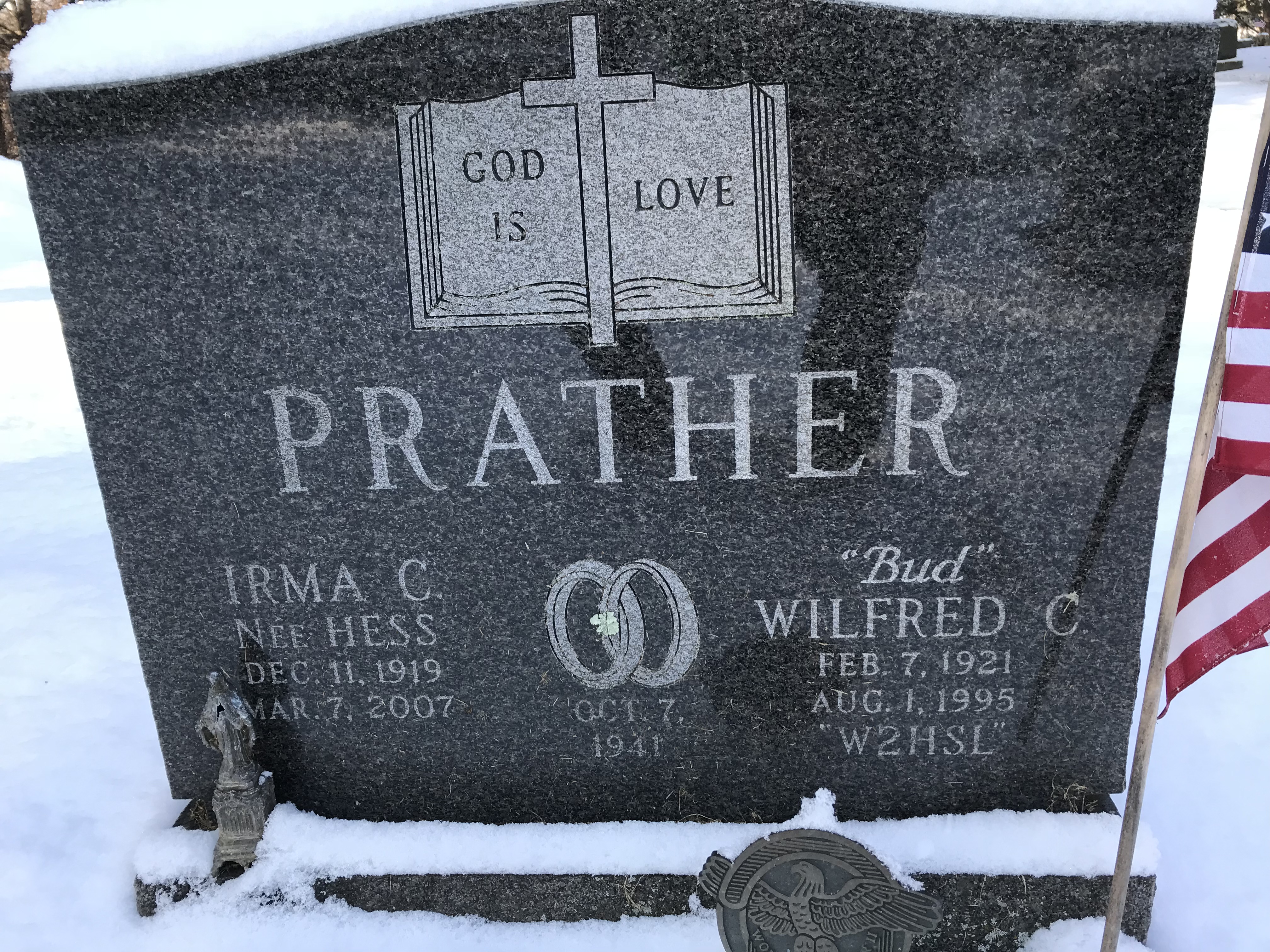 U.S. Social Security Applications and Claims Index, 1936-2007. Cook County, Illinois Marriage Index, 1930-60, file #1703186 (records have Oct 6, 1941). U.S. Social Security Death Index, 1935-2014.