Roy Neil Poole
Born: March 31, 1924 In San Bernardino, CA
Died: July 1, 1986 In Mt. Kisco, NY

Sex: Male
Roy Neil Poole was born on March 31, 1924 in San Bernardino, CA to parents Roy W. and Isabel L. Trudgen Poole. As per the 1930 and 1940 U.S. Censuses, the family still lived in San Bernardino. He graduated from Stanford University (year unknown). He enlisted in the U.S. Army on March 12, 1943 serving in the Special Forces. He was released from service on June 16, 1946. No further information is available on his service.
He married Marie Blanche Aka Cote on September 20, 1946 in Carson City, NV. He was an actor on stage, in films and on television. He had featured roles on Broadway in a number of plays, including the long-running musical "1776", "St. Joan" and "I Knock at the Door." Off-Broadway he won an Obie in 1983 for ensemble playing, for his portrayal of the head of an English school in "Quartermaine's Terms." He was also featured in "Under Milk Wood", The Quare Fellow" and "The Balcony - all long-running plays. He appeared in the film version of "1776" and in "Up the Down Staircase", "Network" and "Mandingo."
He died on July 1, 1986 in Mt. Kisco, NY.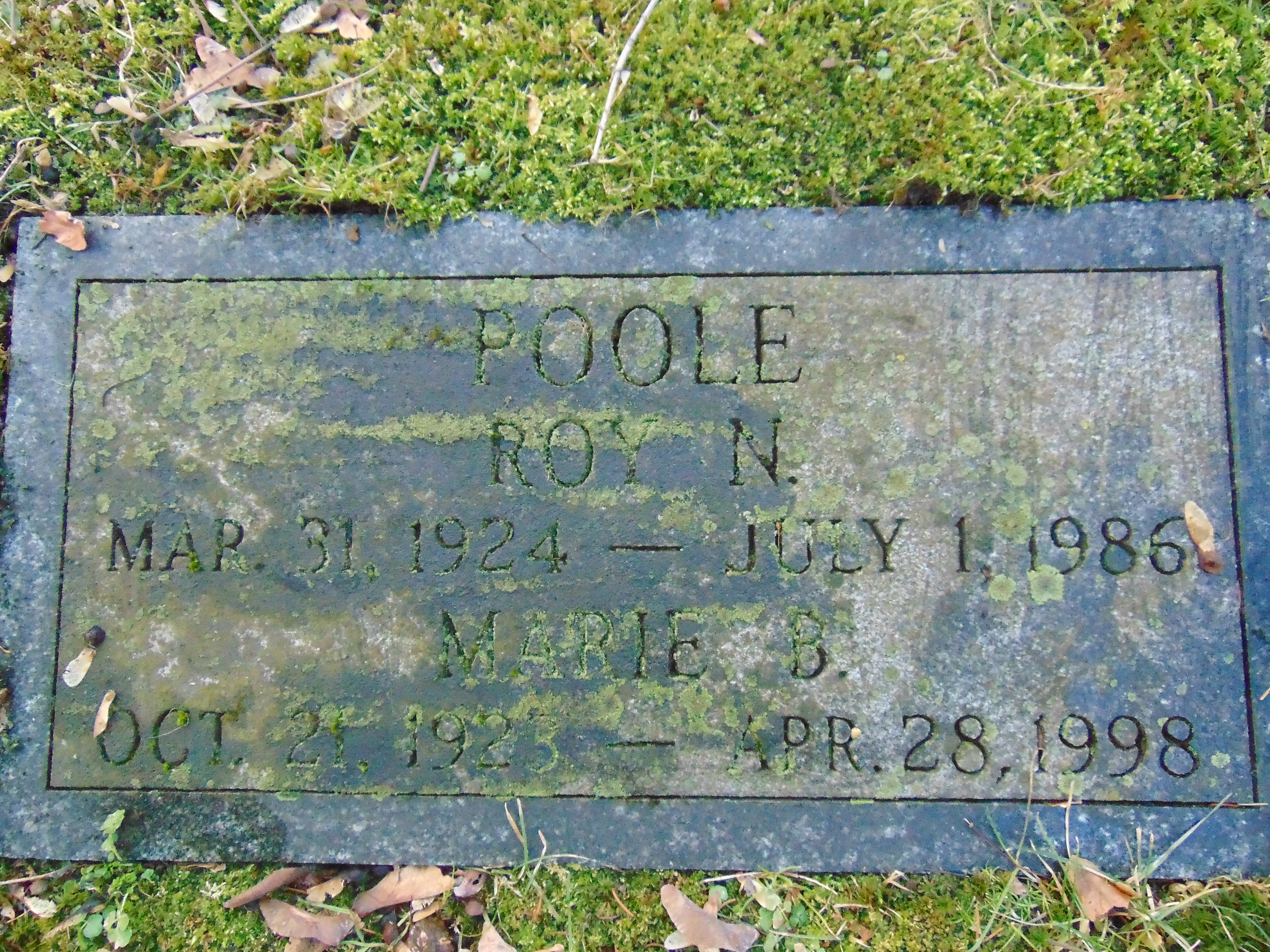 Carson City, Nevada Marriage Index, 1855-1985, record #39714563. U.S. Social Security Death Index, 1935-2014. U.S. Department of Veterans Affairs BIRLS Death File, 1850-2010.