Phineas B Brown
Born: 1837 In Stanford, CT
Died: September 23, 1863

Sex: Male
Phineas B. Brown was born in Stamford, CT in 1837. He enlisted on August 22, 1862 for nine months in Company H of the 28th Connecticut Infantry Regiment. He supposedly participated in the siege of Port Hudson, Louisiana. He mustered out of the service on August 28, 1863. He died "of the sickness" on September 23, 1863.
His mother Mary began to receive a pension on June 13, 1868. He received a government stone in 1879 .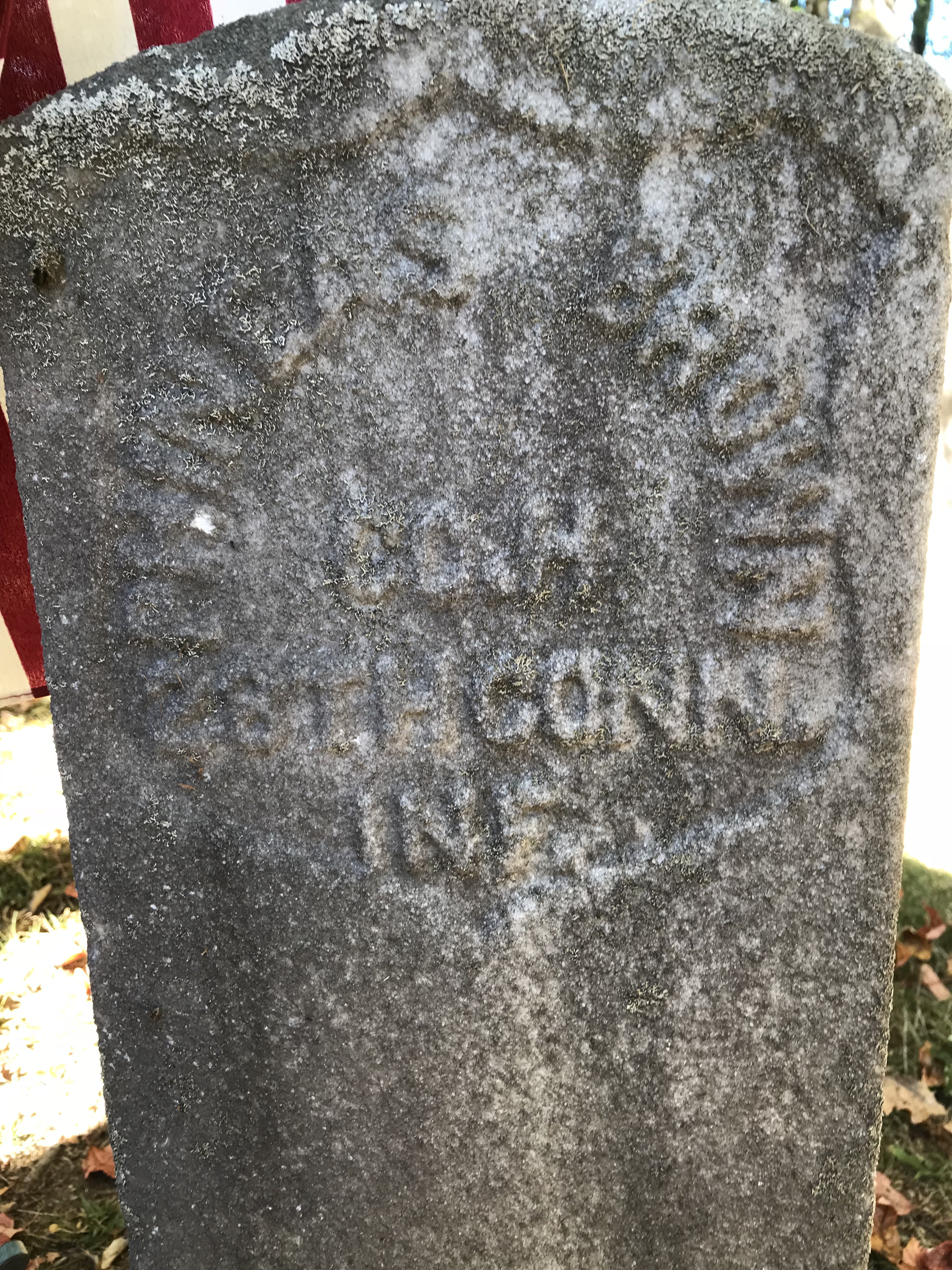 He is 8557 on WPA locations in Middle Patent cemetery and on Richard Lander's list. His WPA file card says he is buried in Twin River (maybe Turn of River) in Stamford, CT. To further complicate it, his name is in the 1890 Veterans' census residing in the Home for Disabled Soldiers in Hudson, NJ, described as "paralyzed". Unlikely, but there could have been another Phineas Brown. He is on Ancestry.com: 1861-65 NARA M535l roll 2.