Robert John Pell
Born: July 18, 1922 In East Portchester, CT
Died: August 26, 2006 In Armonk, NY

Sex: Male Height: 5' 9"
Robert John Pell was born on July 18, 1922 in East Portchester (now Byram), CT to parents Frederick James, Sr. and Margaret Jacob Pell. As per the 1940 U.S. Census, he lived with his family in Greenwich, CT. He is the brother of Frederick Joseph, Jr., another veteran buried at Middle Patent Cemetery. He enlisted in the U.S. Army on December 1, 1942 in Hartford, CT and served under General George Patten in Europe. He was a Sergeant when released from service (date unknown).
He worked his whole career in manufacturing for the Life Savers Candy Co. in the Life Savers Building in Portchester, NY. He was single when he died on August 26, 2006 in Armonk, NY.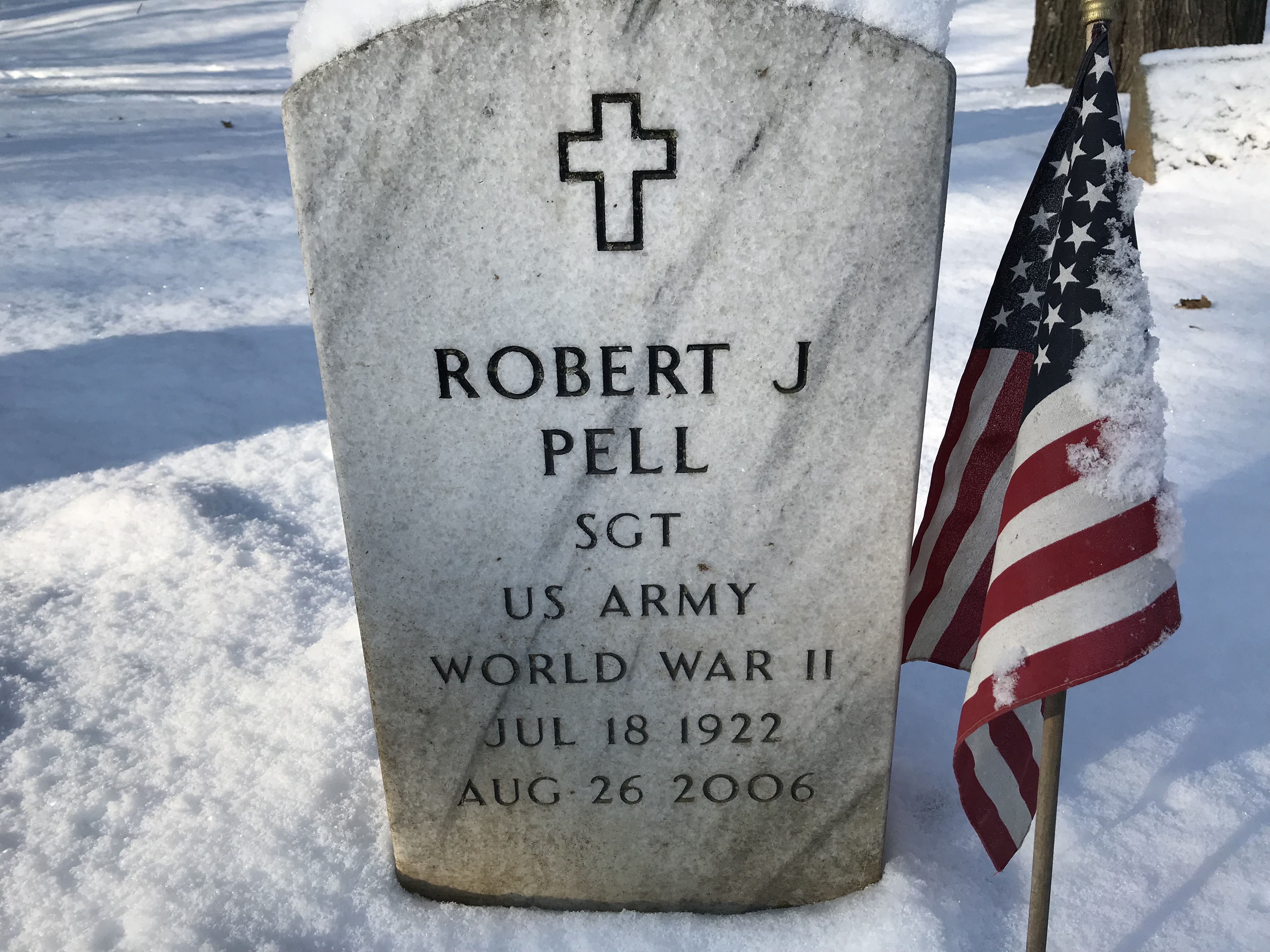 U.S. WWII Draft Cards Young Men, 1940-47. WWII Army Enlistment Records. Army serial #31272145. U.S. Social Security Applications and Claims Index, 1936-2007. http://www.legacy.com/obituaries/ lohud/obituary.aspx?page=lifestory&pid=149418204