Frederick Joseph Pell, Jr.
Born: August 19, 1920 In Portchester, NY
Died: June 15, 1993 In Armonk, NY

Sex: Male
Frederick Joseph Pell, Jr. was born on August 19, 1920 in Portchester, NY to parents Frederick Joseph Sr. and Margaret Jacob Pell. As per the 1940 U.S. Census, he lived with his family in Greenwich, CT. He is the brother of Robert John, another veteran buried in Middle Patent Cemetery. He enlisted in the U.S. Marine Corps on July 7, 1944 and was stationed on Okinawa, Japan. He was released from service on July 28, 1946.
He married Ruth Kane on June 14, 1947 in Portchester. They had three sons and a daughter. He moved to Armonk, NY in 1951 living on Annadale Street and in the early 1970s moved to High Street. He worked as an engineer for General Precision Laboratories Inc. (GPL) in Pleasantville, NY. GPL was acquired by the Singer Corporation in 1968, so he had to commute to New Jersey for the last few years of his career before retirement. He died on June 15, 1993 in Armonk.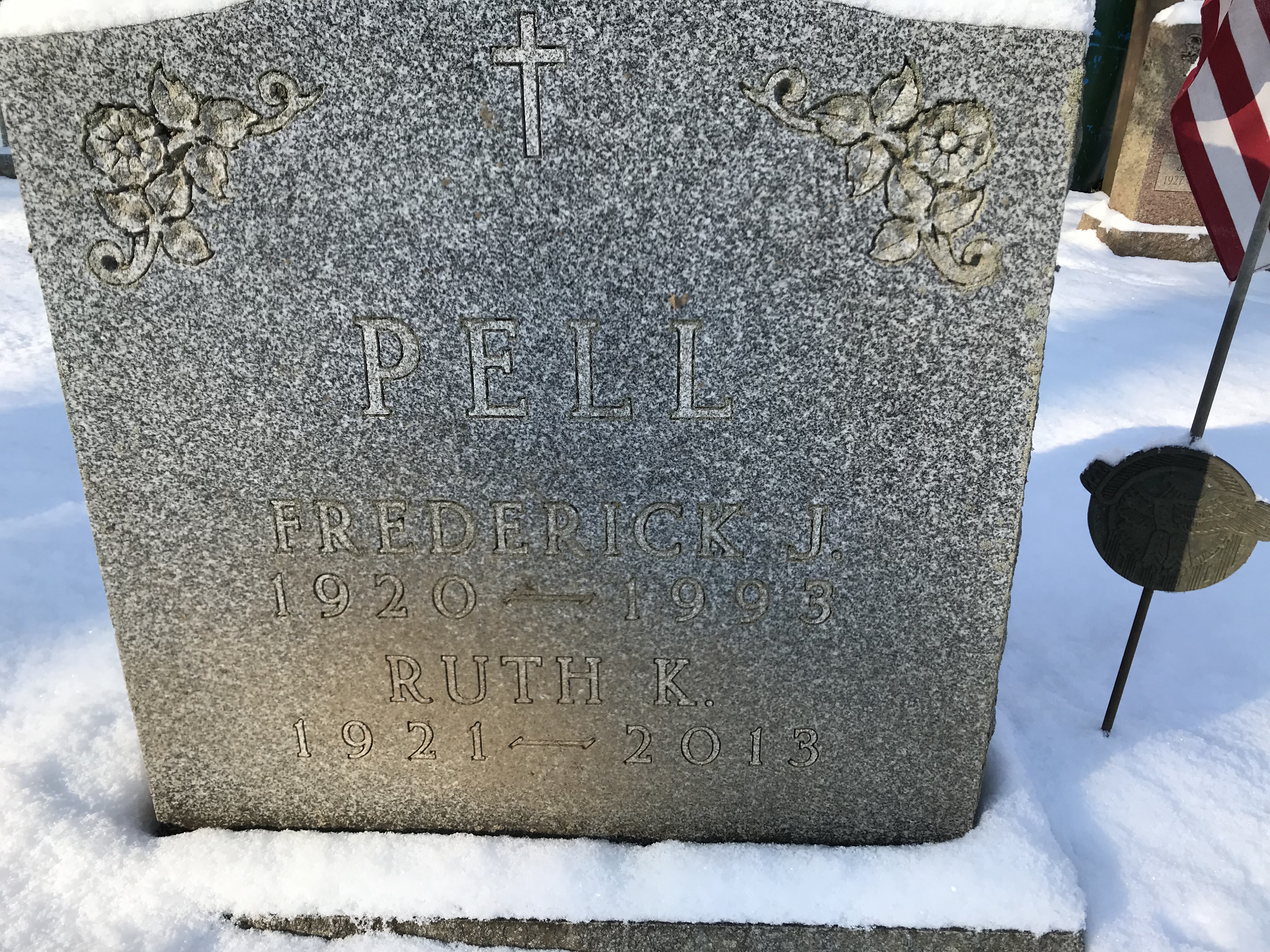 U.S. Social Security Applications and Claims Index, 1936-2007. U.S. Social Security Death Index, 1935-2014. U.S. Department of Veterans Affairs BIRLS Death File, 1850-2010