Lester Vincent Peck
Born: February 10, 1893 In Banksville, NY
Died: March 17, 1943

Sex: Male Eyes: Hazel Height: 5' 10"
Lester Vincent Peck was born on February 10, 1893 in Banksville, NY to parents Worthy and Emma A. McTarry Peck. In 1917, he was single, lived in Fairfield, CT and was a carpenter with Yale & Towne of Greenwich. He was inducted on October 3, 1917 in Greenwich, CT in Company K of the 304th Infantry as a Private. He was honorably discharged on March 1, 1918 - partially disabled (8.33%).
As per the 1930 U.S. Census, he was single, lived in Greenwich, CT and was a house painter. In 1940, he lived in North Castle, NY. He died on March 17, 1943.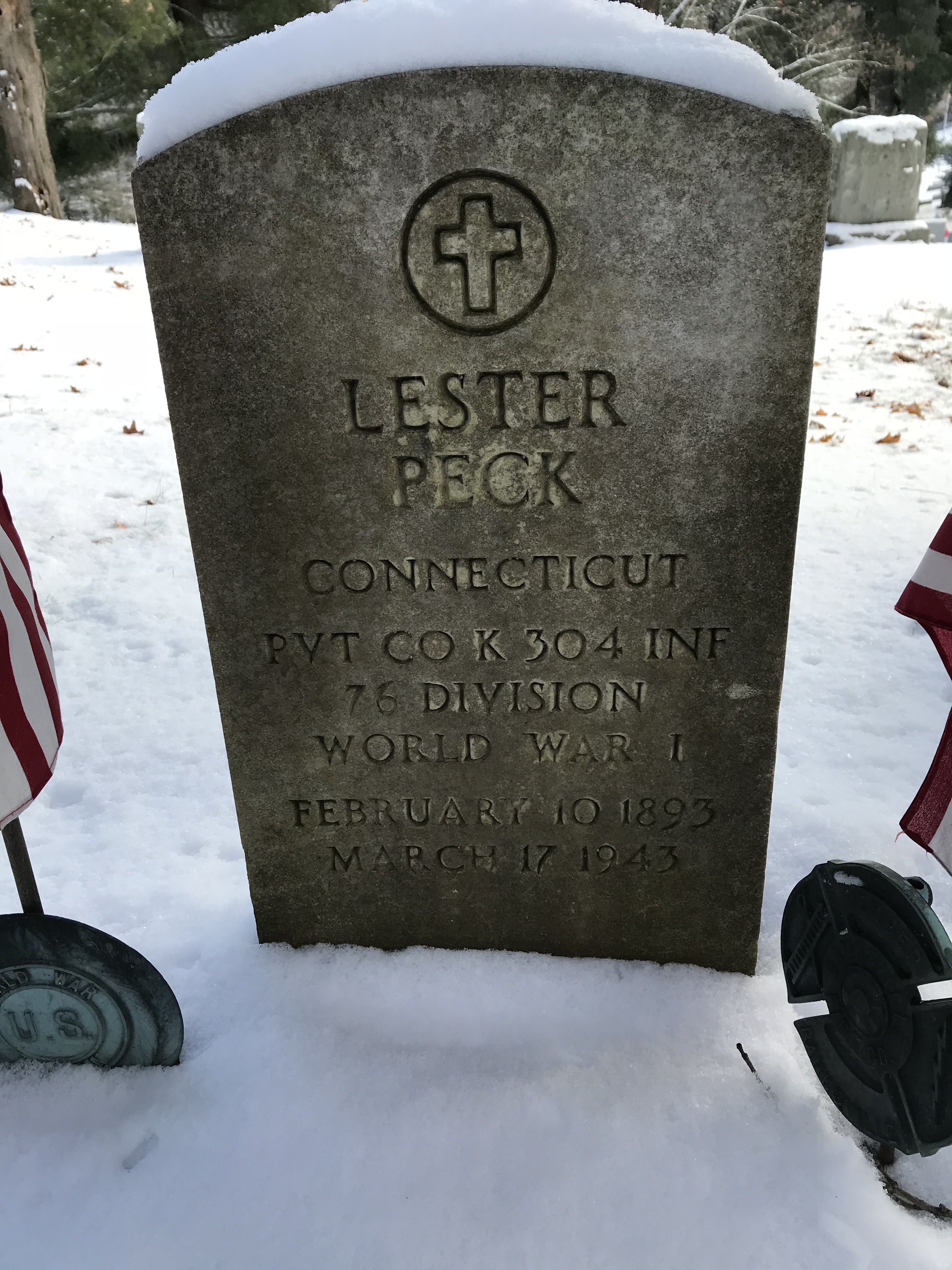 U.S., World War I Draft Registration Cards, 1917-1918, page #106. Connecticut WWI Service Rosters, page #803. Army serial #1661755. U.S. World War II Draft Registration Cards, 1942, page #366.