James Allen Palmer
Born: October 11, 1933 In Flushing, NY
Died: April 6, 2010 In New Milford, CT

Sex: Male
James Allen Palmer was born on October 11, 1933 in Flushing, NY to parents Alva and Mary Jenkins Palmer. He was a 1955 graduate of Rensselaer Polytechnic Institute, with a degree in mechanical engineering. He served in the U.S. Air Force as a pilot from 1955 to 1963, retiring as a First Lieutenant.
For 30 years, he was a pilot for the Wayfarer Ketch Corporation flying airplanes around the world. He was an active member of the Kent, CT community, serving on the board of directors for the Winsted Area Ambulance Association and the Kent Community Fund, teaching seniors computers at the New Milford Senior Center and driving as a Friends in Service to Humanity volunteer. He also served many years on the Kent Board of Finance and the Kent Planning and Zoning Board.
He married Doris (maiden name unknown) in 1956 (estimated). They had three sons and a daughter; his son Douglas died while in the Air Force in 1984 (also buried in Middle Patent Cemetery). He died on April 6, 2010 in New Milford, CT.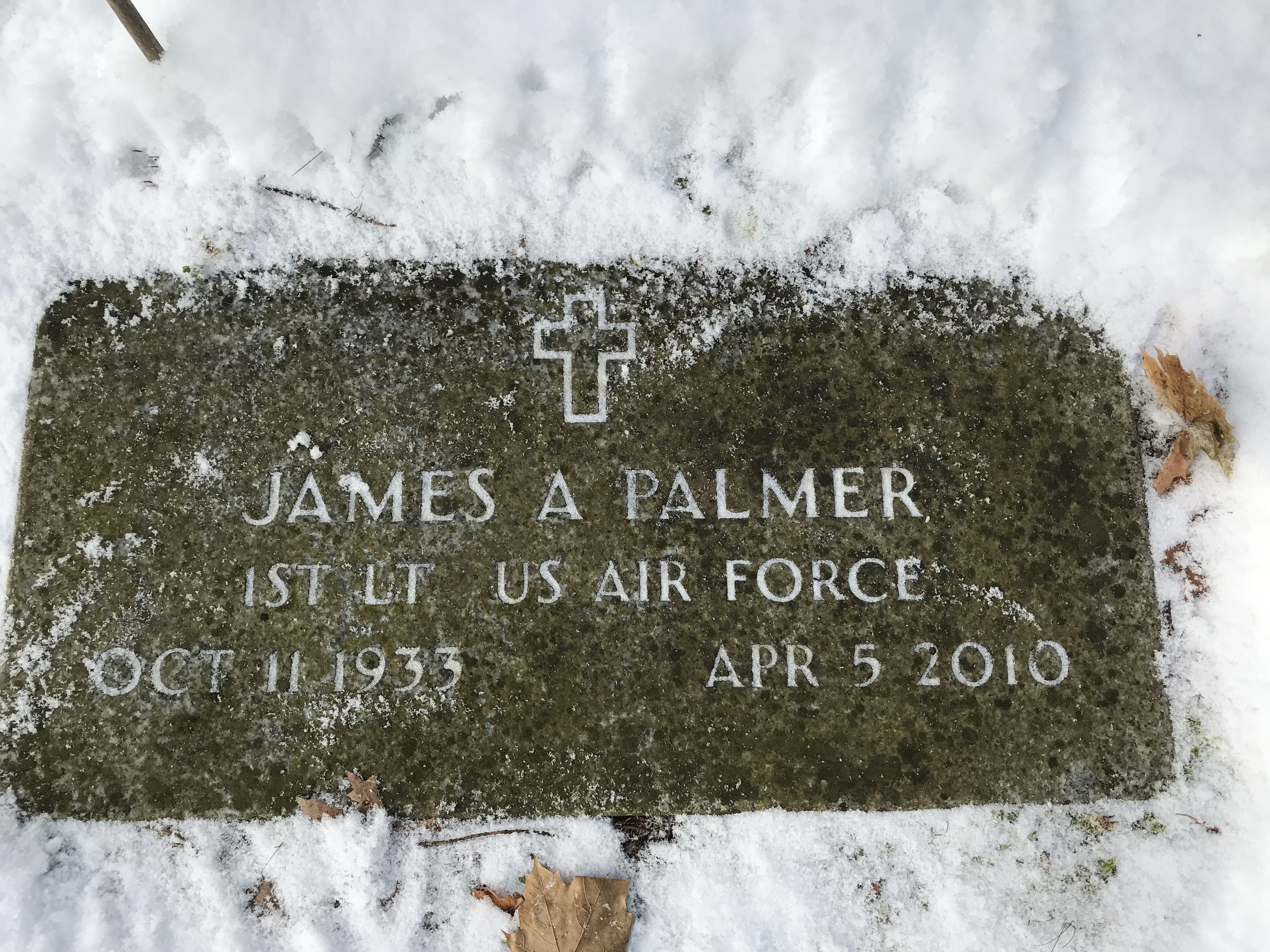 New York, New York Births, 1910-65, page #87. U.S. Social Security Death Index, 1935-2014. Connecticut Death Index, 1949-2012. https://archives.rep-am.com/2010/04/08/james-a-palmer